Charlie Bilello has written what might be my favorite investing blog post of the year. I'll send you over in a second, but just take a moment to peek at this incredibly instructive chart.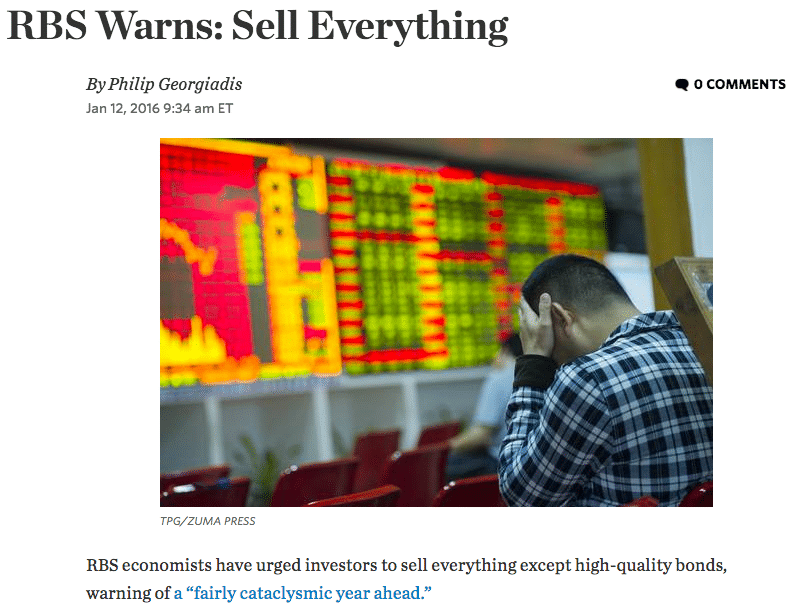 Well, here's how it turned out: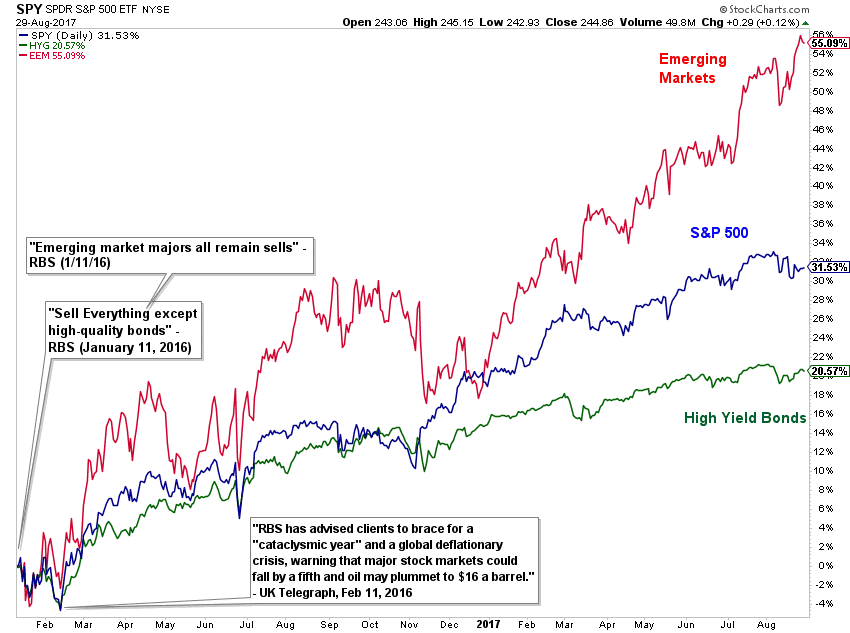 Now of course, had things gone the other way, we'd be lauding the analyst who said these things as a hero.
But it didn't go the other way, it went this way. And calls like these need to be roundly ignored for exactly this reason. Because they are probabilistically absurd.
As such, the only question this analyst should now be considering is whether he should be driving an Uber or a Lyft.
My life's work is to protect investors from things like this. I will use logic, reason, evidence, sarcasm, ridicule, historical context and any other weapon I can strain to reach for in the execution of this mission. I will engage in knock-down, drag-out fights – in person or online – as I take on this challenge. Because it's not cocktail party chatter or mere semantics, it is nothing less than a fight for people's futures.
Charlatanry in all varieties must be countered with common sense and reason. Arming ourselves with truth, like what you'll find at the link below, is the necessary starting point.
Bravo, Charlie.