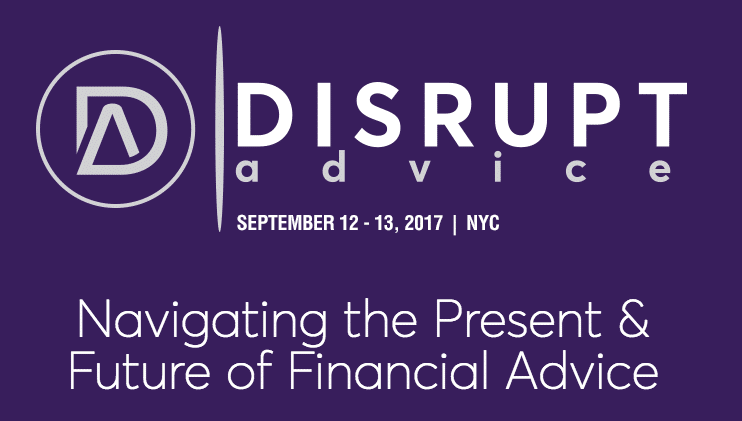 Financial Planning Magazine and the folks at Source Media are putting on a two-day event for the financial advisory industry on September 12th and 13th in New York City. It's called Disrupt Advice and the speaker list is pretty impressive. Personally, I'm going to try to see Steve Lockshin (Advice Period) and Joe Duran (United Capital) give their talks.
via Financial Planning:
Wealth management is changing rapidly, and those advisers that will succeed in the long run are those who embrace, prepare for and readily adapt to change. This new, two-day event will focus on the myriad forces that are disrupting the world of financial advice, from digital platforms and tools, pricing pressures, regulatory pressures, innovations in practice management, demographic changes, as well as new asset classes and investment vehicles that are attracting attention.
I'll be the keynote closing speech on day one of the event. Click over for more details at the link below: