The spell of tranquility has been broken. We had a red day with almost all issues declining, led by steep sell-offs in technology and financials. That's why they're called stocks, they sometimes do this. They might even do it again tomorrow.
We can debate the why – Trump's increasing isolation from his own party and the business community. Or the horrific attack in Barcelona that is now officially labeled terrorism. Or the digestion by the market of yesterday's Fed minutes.
Could be one of these things, all of them or none of them.
Here's the XLK (S&P 500 tech sector SPDR) back two years, just for some perspective…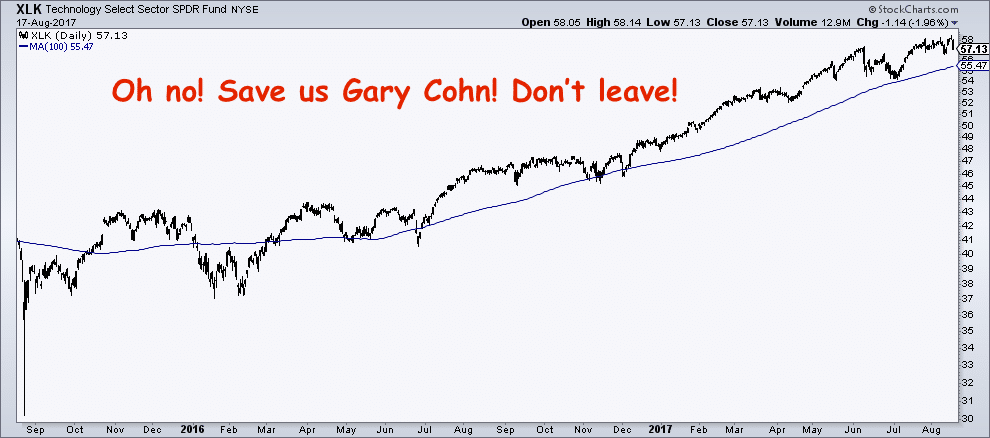 See you tomorrow.