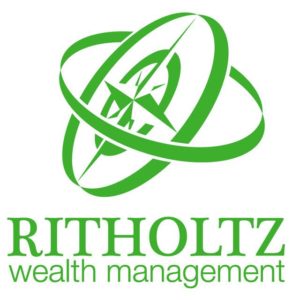 Due to client demand, Ritholtz Wealth Management has created an ESG version of our classic asset allocation models, known as the Portland Portfolio. Research shows that high net worth families are increasingly interested in directing their investable assets toward companies with good records on Environmental, Social and Governance issues.
Please enjoy the below reads, curated by our in-house ESG expert, Joey Fishman. And if ESG investing is something you'd like to learn more about, talk to us here. 
***
Why ESG Investing Needs More Precision And Clarity (ETFdb)
More Evidence Of Solid Performance From Sustainable Funds (MS)
ROI of Sustainability is More Complex Than You Think (National Real Estate Investor)
Climate Change and Housing: Will A Rising Tide Sink All Homes? (Zillow)
Politics Is Weird Right Now. Business Isn't (Tyler Cowen / Bloomberg)
Environmental Regulation Makes America Great (F. Wilkinson / Bloomberg)
Cloud Physics Could Be The Key To Understanding Climate Change (QZ)
Down The Mighty Columbia River, Where A Power Struggle Looms (NYTimes)
How a Canadian Timber Company Is Using U.S. Racketeering Law To Go After Greenpeace (Bloomberg)
China's War On Foreign Garbage (Bloomberg)
An Insider Explains Why Wall Street's Big Money Focus On Sustainability Is Here To Stay (Forbes)
3 Huge Geoengineering Projects Are Under-Way to Save The Planet (Vice)
Google's Nuclear Fusion Project Is Paying Off (Popular Mechanics)
***
ESG DEFINITIONS / TYPES
Examples of ESG incorporation strategies can be summarized as follows:
Positive/best-in-class: Investment in sectors, companies or projects selected for positive ESG performance relative to industry peers. This also includes avoiding companies that do not meet certain ESG performance thresholds.
Negative/exclusionary screening: The exclusion from a fund or plan of certain sectors or companies involved in activities deemed unacceptable or controversial.
ESG integration: The systematic and explicit inclusion by investment managers of ESG factors into traditional financial analysis.
Impact investing: Targeted investments, typically made in private markets, aimed at solving social or environmental problems.
Sustainability themed investing: The selection of assets specifically related to sustainability in single- or multi-themed funds.
Click here for more….http://www.ussif.org/esg
Talk to us about ESG investing here.