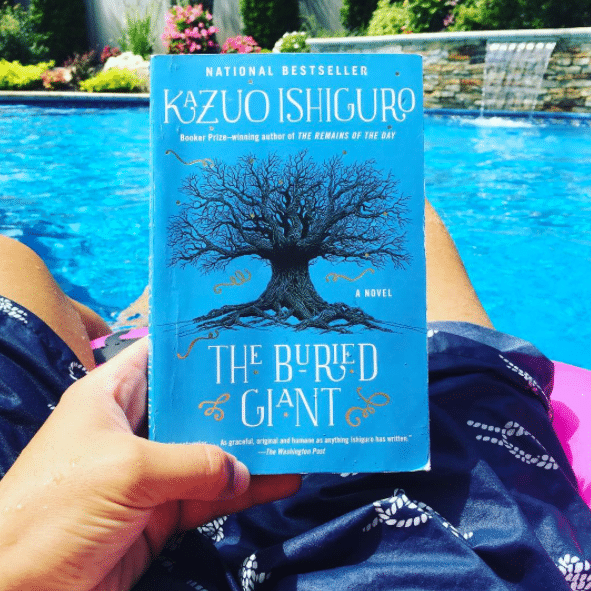 For the fourth book in my Seven Books plan this summer, I scheduled a novel to break things up a bit. I was always told that if you want to become a better writer, the only way to do it is to read great writers. I'm happy to say that this summer, I chose wisely – Kazuo Ishiguro's The Buried Giant is a masterpiece. I can tell that the novel is going to haunt me for quite a while.
The Buried Giant is a very big story. It deals with life and death, the long-term relationships of husbands and wives, the frictions inherent in societies comprised of different cultures and a whole lot more. But the most important subject it tackles is the power of memory. What should we forget and what should we remember forever? In just three hundred pages, Ishiguro will level you emotionally and then build you back up again. You are in his hands, wholly and completely, by the time you arrive at the ending, which hits you like a tidal wave.
The characters – an old Briton couple, a Saxon warrior, a dragon that poisons the land with a mist of forgetfulness, an afflicted boy, the aging Sir Gawain, nephew of Arthur – they're all in place to take us through this journey and each has an important role to play in the dreamlike narrative. As their threads are woven together, the reader gradually awakens to the magnitude of what the story is teaching up. It's quite a thing to experience. Ishiguro is a master. If you're looking for a perfect novel and haven't read this one along with me, get to it at some point this summer.
Just a housekeeping item: The goal was to read seven books in seven weeks, but I'm already slipping behind! My first book reaction was on a Monday, the next on a Tuesday, then on a Wednesday and this is Thursday! Which means I'm losing ground by a day each week. I'm trying! In any case, we're through the first four with three to go. I'm comfortable with where we are, LOL.
Are you ready for the next book in the plan? Remember, we're reading The Invention of Air: A Story Of Science, Faith, Revolution, And The Birth Of America next. I'll be back next week with a reaction to it and I hope to hear yours as well!