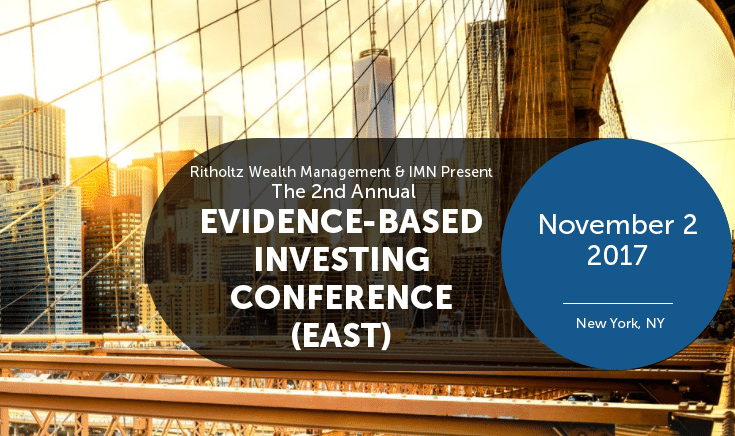 This is huge – we've just announced three speakers for our fall conference in New York City on November 2nd. Liz Ann Sonders (Charles Schwab), Professor Scott Galloway (NYU / L2) and Cliff Asness (AQR) will be names very familiar to readers of this blog. I reference and link to their stuff pretty much every week and I never miss what they have to say.
Scott has been at the forefront of spotting trends in the tech, e-commerce and social media world. There's no one quite like him and his live rundown of everything that's going on is an amazing thing to experience. You can't afford not to pay attention to the stuff he's seeing.
Liz Ann Sonders is a legend, end of story. I've spent some time with her at events here and there, she's not only whip-smart but also quite funny. I can't wait for her panel that day.
Cliff Asness is one of the godfathers of quantitative and evidence-based investing. He says exactly what he really thinks, no matter the biases of the audience he's speaking to, and everything AQR does is backed up by the science of investing.
Check out Barry's post this morning for more info. This is going to be an epic day. I hope you can come out! Early bird tickets now available! 
Save the Date! Evidence Based Investment Conference NYC Nov. 2 (The Big Picture)