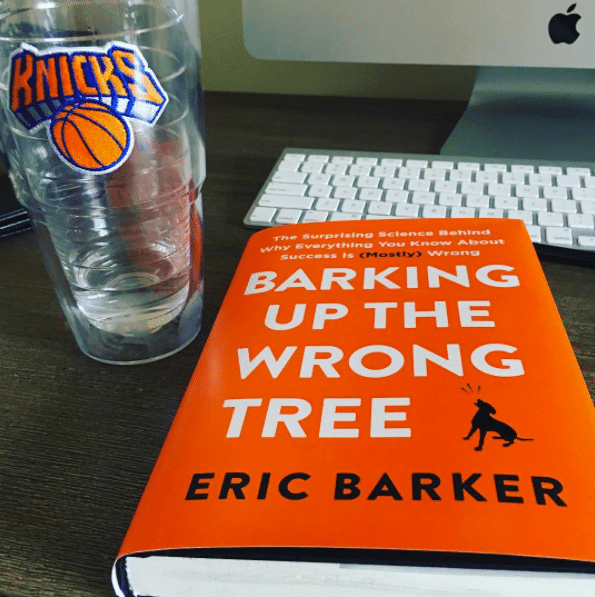 I learned so much in the week it took me to read the third selection for my Seven Books plan. It's a book about everything that matters for a successful life and career. As the only self-improvement book on my list, Barking Up The Wrong Tree by Eric Barker, did not disappoint.
The blogger turned author answers some of the most important questions for anyone trying to better themselves – and he answers them with science and evidence:
What really produces success? 
Should we play it safe or take risks? 
Does it pay more to be nice or to be mean? Who wins the most?
What about knowing when to quit and when to keep trying? How do you know? 
How important are connections and relationships? 
Is there a such thing as too much confidence? 
Are we working too hard or not hard enough? What's the balance? 
How can you tell if your life is actually successful? 
Using hilarious and clever anecdotes and then getting into the data, Barker tackles all of the related issues to answer the questions above in new and interesting ways. Along the way, we visit with Genghis Kahn, Albert Einstein, Captain Blackbeard, prison gangs, martial artists, Navy SEALs, Silicon Valley movers and shakers and too many more fascinating subjects and people to recount. The multitude of insights Barker pulls from the realms of science, math, health, technology and sports are astounding.
I'll be keeping this book handy as a reference for many years to come. I highly recommend this to anyone who is working and building a career. We can always learn new and better ways to think about what we're doing, and why we're doing it.
Get Barking Up The Wrong Tree here