This is backwards. It's also the reason God sent financial advisors into the world.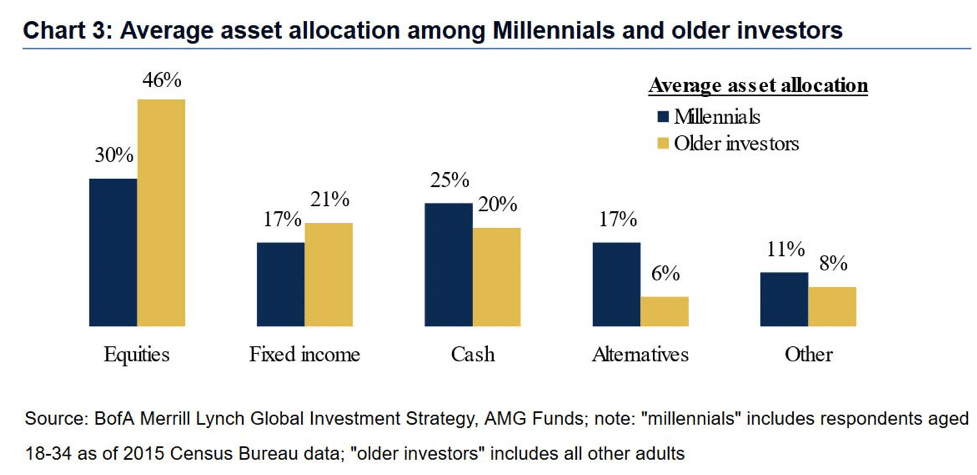 Unless the bulk of these millennials are on the verge of buying their first home (doubtful), they should have no more than a few months' salary in cash and very little fixed income exposure.
But they think they're being prudent by going the other way around. Kids, listen up – a lot of you are going to live to 100. Start investing as though you'd like to have some money left once you get there.
And I don't really understand what's going on with that "Alternatives" bucket. Most alternatives are actually an alternative to retirement in my experience. And the lines on my forehead should tell you I have quite a bit of experience in this realm, in the roughest sense imaginable.
I'm not offering any financial advice here, just common sense.
Chart via Bank of America Merrill Lynch