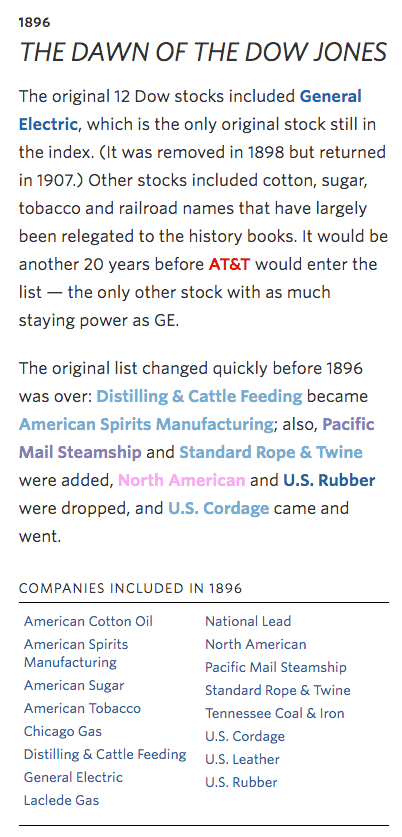 This past week was the anniversary of Charles Dow's creation of his Dow Jones Industrial Average in 1896. Love it or hate it, the average has persisted for some 120 years as our most popular gauge of the health of Corporate America.
The original index was comprised of just 12 stocks, many of which were railroad companies – the tech stocks of their day. The first big change to the index came in 1916 when it was expanded, and then again in 1928. There was a major replacement of component companies in 1932 during the Depression. In 1997, stalwarts Bethlehem Steel, Westinghouse Electric, Woolworth and Texaco were replaced with Johnson & Johnson, Wal-Mart, Hewlett-Packard and Travelers, to better reflect the world we live in today.
Just for fun, I send you now over to this great interactive graphic from the Wall Street Journal. You can trace all of the ins and outs of the DJIA and even trace the history of inclusion on a company basis.
Have a blast!
The Ins and Outs of the Dow Jones Industrial Average (WSJ)