Only took 65 days or so since the election for some doubt to creep in. This is quite a black candle for the Dow Jones Industrial Average…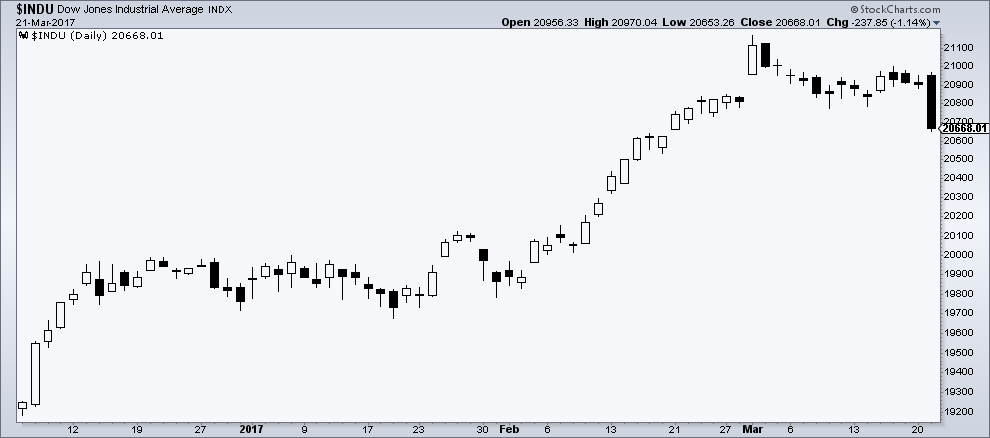 The Street detests uncertainty, especially when hopes have been high that with a friendly congress Trump's stuff was going to breeze right through. Yesterday's hearings about the possibility of treason on the part of the campaign, along with healthcare repeal and replace becoming an internecine quagmire are creating some doubt. And when people on The Street start to have some doubt, the machines kick in and take it much further than it would otherwise go.
Not catastrophic. Just a plot development.
But still, that candle tho…
Read also: