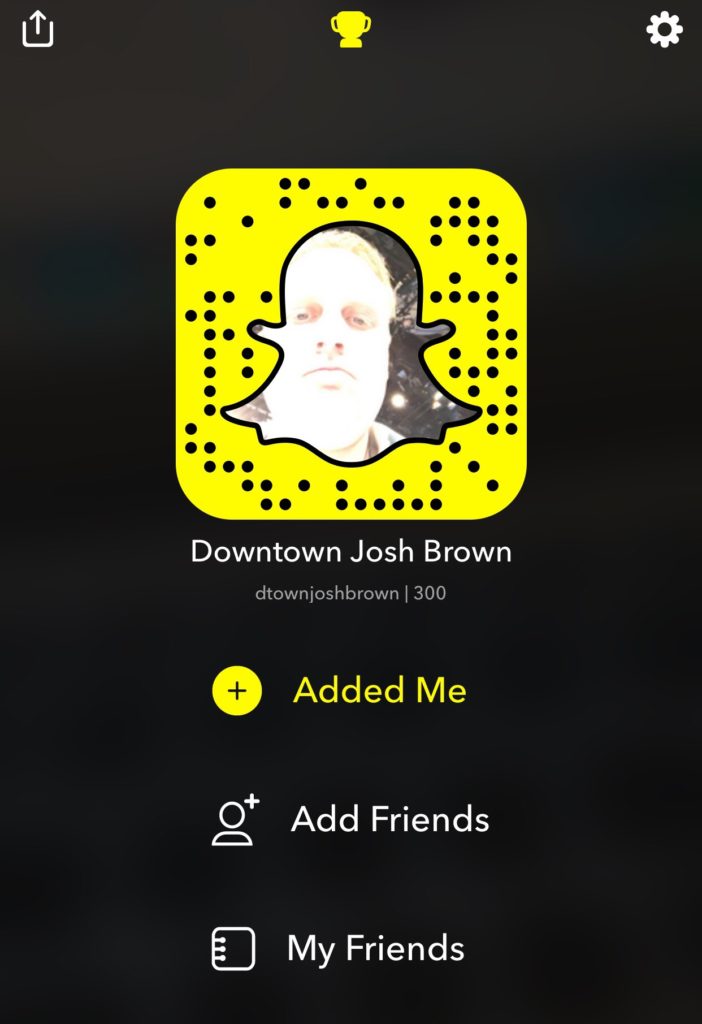 Today, the NYSE will be decked out in a giant yellow banner announcing the imminent IPO of Snap Inc, parent company of the red hot social media app Snapchat.
As an active social media user and an investor, I have a few thoughts I'd like to share.
The first is that I will not be a buyer of Snap shares, although I hope the deal trades well and I wish the company and its investors luck. This is the first Tech IPO of 2017, believe it or not, and the first social media IPO since Twitter in 2013.
The IPO is priced at $17 per share, slightly above the discussed 14-16 range and the company will be selling 200 million shares to the public. This means they're raising $3.4 billion, which would value the entire company at $23.6 billion. (10:30 AM EDIT: pricing talk is now higher, in the 20's per share)
The shares being sold to the public today are "Class A", which sounds good, but in reality, they are all non-voting shares. This means investors are participating in the financial upside of the company but will have no recourse or say in how it's run going forward. The co-founders, Evan Spiegel and Bobby Murphy, will retain 89% of the voting rights.
If you're saying to yourself "that doesn't sound like a public company at all!" well, you're right. However, this is merely the latest, most extreme version of a larger anti-democratic trend in which tech firms like Google and Facebook have put shareholder rights behind the autonomy of the founders.
The argument for this is that people like Mark Zuckerberg and Larry Page should never have to take marching orders from the orcs on Wall Street, people like Carl Icahn and Bill Ackman, who may seek board representation by accumulating large blocks of stock. If you're investing in a technology company, the theory goes, then ostensibly you are betting on the long-term vision of the founder and the last thing you want is a hedge fund demanding a dividend, buyback or a spin-off of an unprofitable unit that may be of some strategic import down the road.
My theory is that Silicon Valley execs watched with horror as Icahn tormented Ebay board member Marc Andreessen over the spin-off of PayPal while hocking Tim Cook at Apple for more and more return of capital to shareholders. They took a page from the playbook of the family that controls the voting stock in the New York Times and created a second share class. This walled them off from having to be on the receiving end of "New York money" and its relentless pursuit of profit today.
I should point out that Icahn's agitations at both Ebay and Apple haven't worked out poorly for shareholders, overall.
So the governance thing is one issue. If you're just a regular shareholder, you have no say anyway, so it may not matter to you. But it could keep institutional investors away from the name, which could in turn affect valuation.
But the bigger issue is that I don't think Snap is a particularly well-suited product to be run as a public company.
Once you're a traded social media stock, then you have one responsibility that takes precedence over literally everything else, and that responsibility is delivering white-hot, unending, greasy-fast growth metrics in every quarter. Daily and monthly average user growth, new signups, user engagement, timeline views, clicks, shares, likes, faves, dick pics, and on and on. It cannot stop for even a quarter or the narrative changes and the high-multiple stock succumbs to gravity and crashes.
The good news for Snap is that it has shown this user growth historically, getting to over 158 million users extraordinarily quickly by year-end 2016, vs 107 million at the end of 2015 .
The bad news is that the whole appeal of the site to its core users – the kids who never shut the app off and check in 50 times a day – is the exclusivity of it. Snap works best when you're using it amongst a relatively small group of friends. The network effects of Snap, unlike Facebook, Twitter and LinkedIn, are approximately zero. You don't "go viral" on Snap – but you can do things on Snap that lead to people hearing about offline. It's hard to find people on Snap if they're not already among the contacts in your phone. Discovery favors celeb accounts, big established brands or people you've heard about offline and managed to look up successfully on the app.
The best thing about Snap is the chatting itself. People are addicted to chat and Snap is the most visual format for it to date. It bills itself as "a camera company" in the prospectus and, in distinction to all of the other social apps, Snap is the only one that opens on the camera screen. It's brilliant. Young people who are snapping themselves all day are not just "taking selfies", they are talking. Facebook's WhatsApp is bigger than Snap, but not necessarily better at this core concept of communicating visually with your friends, as opposed to beginning a conversation with written text. I think there's a lot of room for user growth here.
As an individual content creator, however, I think Snap is fairly pointless. When you post there is no public reaction. This is great for highly personal in-jokes among a high school class, for example, or a group of college friends. But it stunts the potential for this to be a major advertising business.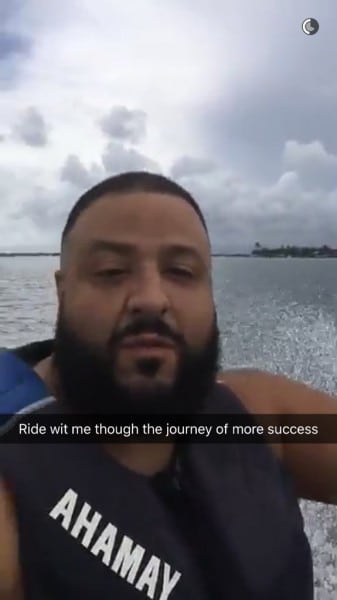 Those who have been successful on Snap, like DJ Khaled, are doing meaningless content that's as ephemeral as it should be, given the medium. Barely entertaining, bereft of any discernible point, it merely captures a moment in time visually and then goes away as quickly as it arrived on the screen. "YO, IM GETTING MY HAIRCUT B! IM WALKING ON A TREADMILL DOG. TREADMILLS ARE A MAJOR KEY! MY HOMIES ARE WASHING MY CAR, BRUH!"
Cool.
The content that does well on Snap is, by definition, disposable. Which is why so much of it is ugly, poorly lit, shaky footage of dogs, people talking into their screen about nothing, hot girls with dogs, cleavage and dogs, bearded dudes with cats, 7 second snippets of conversations that have no context whatsoever, etc. It's mostly shit content that you watch once, wonder what you just looked at, and then never see again. Something to scroll through while waiting for your Hot Pocket to finish microwaving or while you're driving down a super-boring highway. Which makes perfect sense – why would you invest time and effort in disappearing content when you can do magical, beautiful stuff on Instagram and it's there forever – a combination scrapbook of your life and portfolio of your artistic expression.
The Snapchat Stories feature was meant to broaden the discovery process and to give people a reason to continue posting all the time – the kids call it "streaking" or keeping the streak alive. If you post 6 times today, they'll stay threaded in a row of 6 posts in your Snapchat Story for 24 hours. If you stop posting the next day, you have no Story. Exhausting. I have enough futility in my life, don't need another digital boulder to push up a mountainside.
The content being created by mainstream brands and media companies is embarrassingly bad. Yes, even what Vice is doing. You watch it and you're like "What was the point of this?" All of it could have been done as a YouTube video or a tweet or a Facebook update. They're doing it on Snap, however, because user growth is exploding and there's no reason not to experiment and play where the young people are. That's great, doesn't mean its going to continue forever. Back to Khaled – in the last few weeks, he and several other big content creators on Snap have been using their posts there to encourage followers to also follow them on Instagram. This may just be a blip, but if the marquee users begin migrating their followers elsewhere, it could spook both the ad firms and The Street.
Facebook and its Instagram unit have essentially cloned the best features of Snapchat and Snapchat stories and are gunning disrupt this company out of existence. Zuckerberg was publicly flipped off by Spiegel after a failed attempt at a buyout and ever since he's been attempting to replace it. Instagram Stories are a good start. FB's buying Masquerade, the app that allows you to add funny facial filters like dog noses and rabbit ears and other digital overlays to your photos and videos, was another smart move. Zuck's going to be a grueling competitor for this company – remember, he only did the WhatsApp deal for $19 billion after Spiegel told him to f*** off, and then the details of that conversation came out in the press.
Snapchat is not without the means to fight back. It's got the user growth to command some influence among the 5 or 6 advertising firms that direct 90% of all ad spending in this world. It's also been very innovative – in response to the Instagram threat, Snap has created a new feature that allows users to add a post not only to their public Story but to a timeline in which the post can remain forever. But the more features the service adds, the more convoluted the product can become, which can turn off existing users and discourage new users from making it a habit. And, once again, the risk is that Snapchat strays from what made young people like it in the first place – it started as a club where only a select few got the cadence and the unwritten lexicon of the thing. Which is cool. Just not a great business.
One other drawback – the ad product is immeasurable. There's no link to click or call to action. If you're an ad firm, you have to bend yourself into pretzels to determine whether or not a campaign you're running in Snap is leading to increased something – purchases, signups, etc. This could change, but right now it's even more of a leap of faith than Facebook ads began as. If I tell Budweiser that an advertisement on the center field wall at Yankee Stadium is going to sell more beer, they're probably not going to check to see if that's true. Besides, they don't want Coors to have it anyway. Not sure Snap can pull this sort of argument off forever.
I'll end by saying the problems I've listed here are not insurmountable. Spiegel & Co have continuously innovated and user growth has not meaningfully slowed in response to changes in the service so far.
Should engagement and new user trends persist, none of what I've mentioned here will stop the ad dollars from flowing. Valuation won't matter either should the user momentum continue, so make sure you ignore anyone talking about it. That's not what is going to make the stock go up or down over the first few years.
Finally, if you still feel compelled to own Snap, don't let my pessimism stop you – I am subject to changing my mind in the future. I went from bear to bull on both Facebook and LinkedIn – bought both stocks on the way up after they initially stumbled. And I was dead wrong about Twitter's ability to keep growing and monetizing, having bought it on the day of the IPO and given management way too much rope. So I'm 2 for 3 in the space. Keep in mind that there will be two enormous lockup expirations for Snapchat in the coming months, which may offer better buying opportunities as insider and employee sales hit the tape.