Here's a congressional Republican becoming self-aware and realizing that the better approach to healthcare may have been to work with the Dems instead of refusing to even consider a bipartisan approach.
So we have ACA that everyone hates but it's better than nothing.
And what now? You're going to pull it entirely? LOL, have fun at the town halls.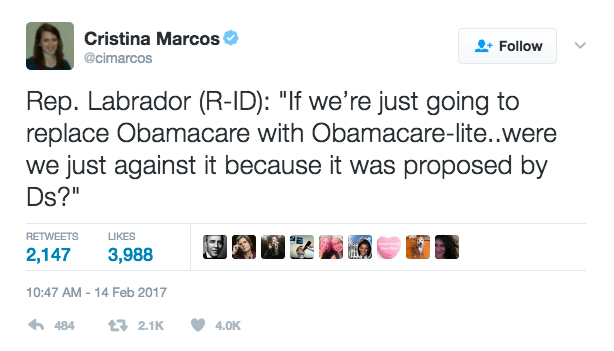 By the way, it's probably not true that the only reason they fought it was because it came from the Dems. I'm sure there was some element of "he's not a legitimate president" in there as well.
Time for both sides to stop fighting and start governing again, while we still have a united states.
Nice to see you awake now, Congressman.