Today's Dow 20,000 headlines are exciting stuff, but lest you think what's happening is merely a US phenomenon, let me remind you: The entire world is now breaking out, in concert.
Here's the MSCI All Country World Index Ex-US ETF, which holds everything else other than US stocks, on a one-year: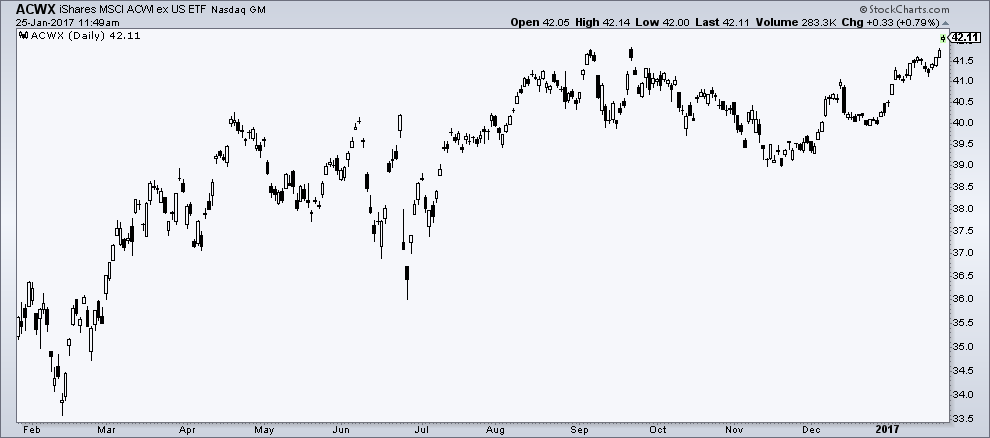 Note that we're still more than 10% below the all-time highs if you go back further.
Below is the constitution of this index (top 10):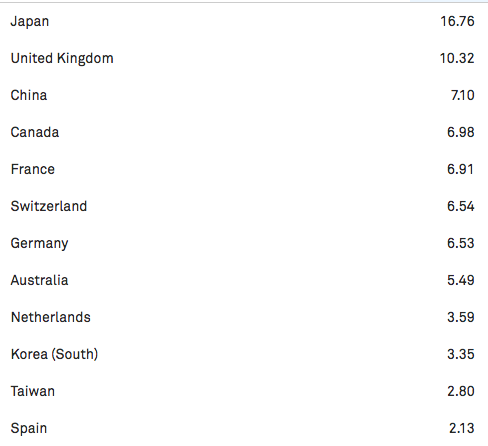 Or another way of looking at the index: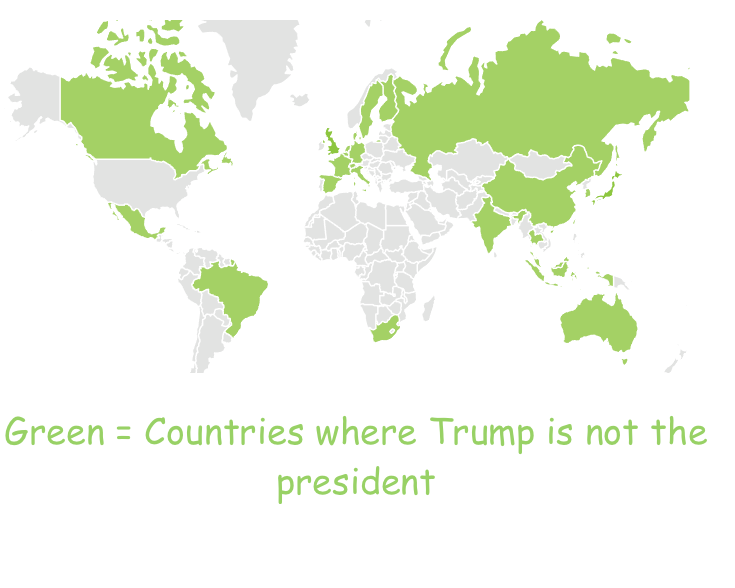 My point being, there is something bigger going on here. It may continue.
Read also:
This is my Dow 20,000 post (TRB)