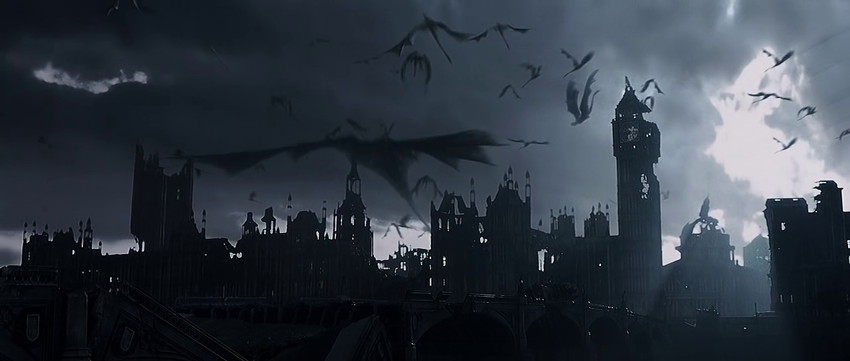 There's a scene in the film 'Reign of Fire' where Christian Bale's character observes the dragons flying over London starting to attack each other. They've run out of food, now that the country has been charred to a crisp, and are now forced to feed off each other to survive.
What happens when all the easy marks walk away from the poker table? What happens when the mom & pop investors stop making mistakes that are easily harvested by professionals? I talked about this new feature of the investing landscape in a highly read piece two years ago (Why Active Management Fell Off a Cliff – Perhaps Permanently). To me, this question represents the the great paradox of the active-passive debate: Having less competitors could actually make active management harder, if the competitors who leave are the weakest ones.
In a new paper from Michael Mauboussin that will absolutely go viral this week, we get some very interesting insights into this conundrum, along with some good answers for how active managers ought to consider it…
Investors are rapidly shifting their investment allocations from active to passive management. This trend has accelerated in recent years.

The investors leaving active managers are likely less informed than those who remain. This is equivalent to the weak players leaving the poker table. Since the winners need losers, this can make the market even more efficient, and hence less attractive, for those who remain.

Active management provides price discovery and liquidity, valuable social goods. However, the fees are higher for active managers than passive ones, identifying skill ahead of time is not easy, and there is a cost to assessing skill.

Passive management has lower costs and hence higher returns per dollar invested than active management does in the aggregate. But passive management introduces the possibility of market distortions.

Active managers have to constantly ask, "Who is on the other side?" The unrelenting objective is to find easy games, where differential skill pays off.
I send you there now to read the whole thing.
Source:
Looking for Easy Games
Credit Suisse – January 4th 2017