Jonathan Krinsky, MKM Partners' technician, starts the year off with a "bull market checklist" looking at trend, momentum, breadth and sentiment for the overall US stock market (Russell 3000, S&P 500) and determines that there are no current warning signs of a decline – although sentiment could be coming close.
Constructively, Jon points out that the big-picture trend is very much intact and indeed it is actually accelerating…
After a brief negative crossover in early 2016, the S&P 500's 10-month moving average is back above its 20-month moving average, and both are firmly rising. The last time we saw a false bearish crossover was in 1994. Notice that the bearish crossovers in 2001 and 2008 that were followed by bear markets did not look back once the crossovers occurred. As long as the 10-month is above the 20- month and both are rising, we believe the benefit of the doubt remains with the bulls.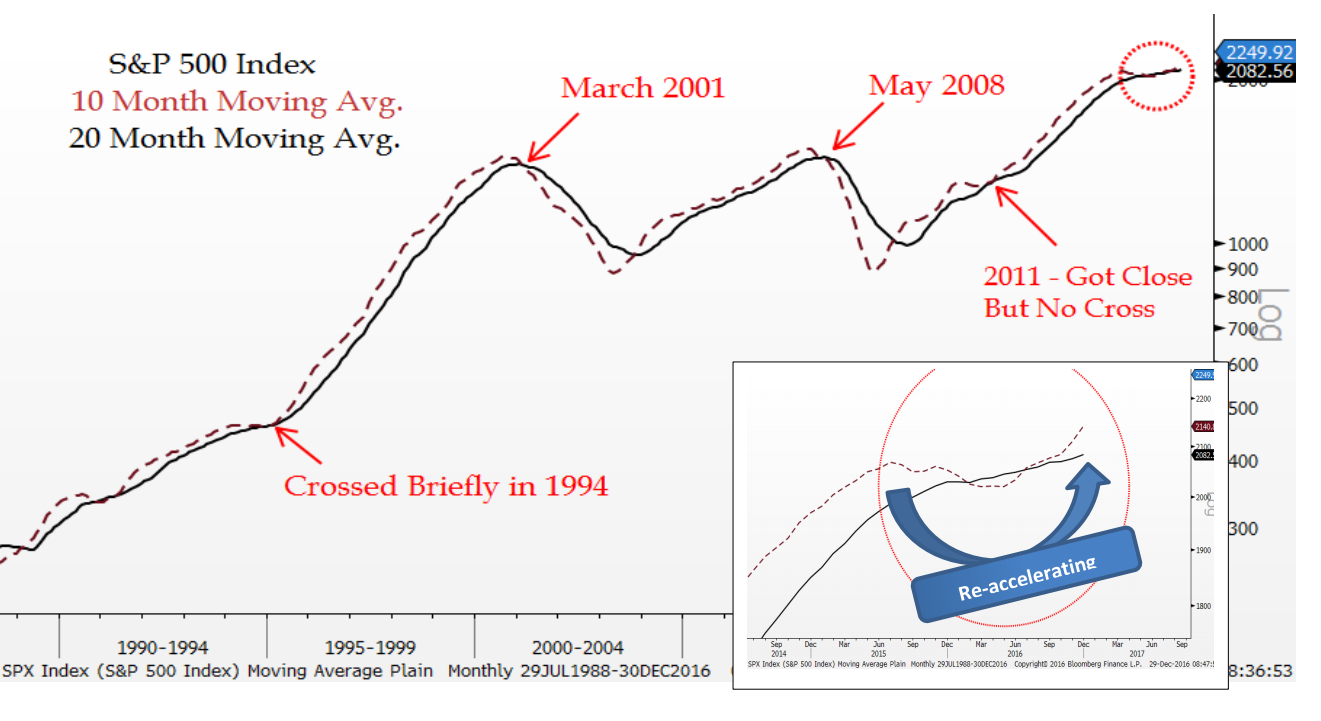 Source:
2017 Bull Market Checks Are Healthy + Dogs of the Dow, Healthcare, and Europe
MKM Partners – January 2nd, 2017