State Street conducted a survey of 800 financial advisors last month to see what issues they're concerned with in the new year and determine how they might be allocating their clients' assets. Below, a look at asset class selection for next year:
A majority of survey respondents expect to continue to allocate to US equity, international equity, investment grade credit and emerging markets (EM) in 2017, with US and international equities ranking as the most popular asset classes.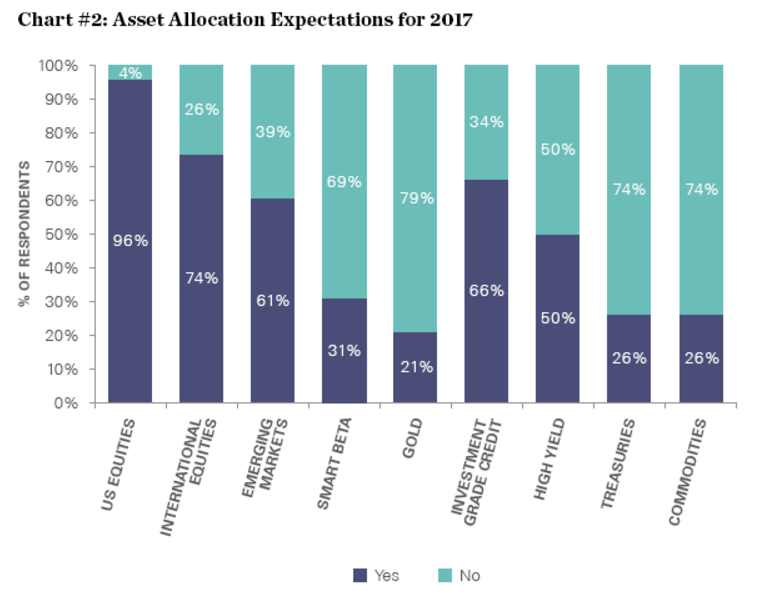 Josh here – there might be just a smidge of recency bias at work in this survey…
Click over at the link below to see where they think the S&P 500 will end up and what their fave sectors and factors are for the new year.
Source:
Year-End Survey: Profits, Volatility and Politics Are Top Concerns for 2017 (State Street)