The guys at Bespoke Investment Group ask the question "Is this as good as it gets?" regarding the unemployment rate in this past week's November Non-Farm Payrolls. It's the lowest level for the indicator in 9 years.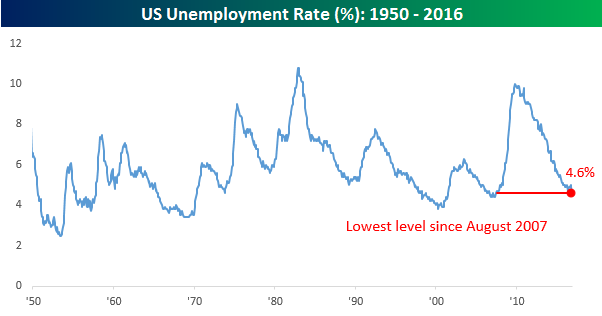 They note that what went on economically, immediately following that August 2007 print, was not especially fun.
One dimension worth considering is the fact that Labor Force Participation is still much lower than is typical at this stage in an expansion. Wage growth, while good, is also not great yet. This leaves room for the economic recovery to continue beneath the surface, even while the headline unemployment rate doesn't drop much lower than where it is today – which is pretty low.
Source: