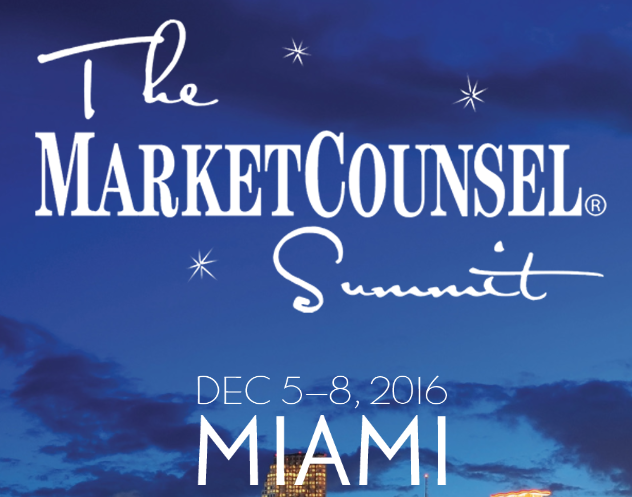 I'm very proud to be presenting at the MarketCounsel Summit at the Fountainebleu Hotel in Miami this December. Brian Hamburger's annual event has become a can't-miss for RIA founders and executives from firms managing $750 million and up. Hundreds of players from around the industry will be in attendance.
I'll be speaking in a lab session on Thursday morning. If you're not registered and want to attend, I'm told there is still a bit of space left owing to some last-minute cancellations.
I've arranged for a discount code for readers of The Reformed Broker blog. You can hit the registration link below and use the code: REFORMED
All the industry's movers and shakers will be there. Hope you can make it.