Yesterday the Dow Jones Industrial Average, Nasdaq Composite, Russell 2000 and S&P 500 all closed at new all-time record highs. This hasn't happened since December of 1999.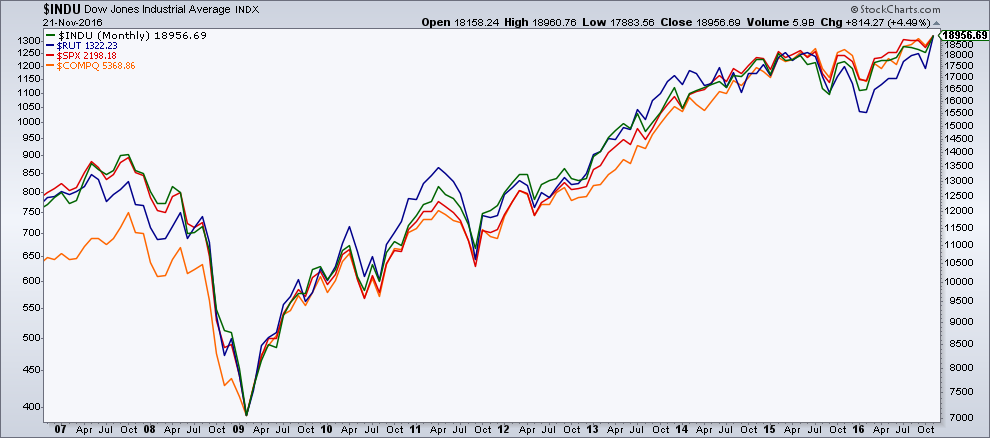 It also wasn't easy. Stocks have been through a grueling two-year consolidation period beginning in 2014 with the end of quantitative easing and the onset of the crude oil crash. But earnings expectations were adjusted, sector rotations took place beneath the surface and the big, bad election took place without a civil war.
Our new president also has both houses of congress on his side for the first time since the beginning of W's administration. Talk of massive fiscal stimulus and tax cuts is in the air and bonds are selling off, providing the fuel that stocks needed to break away. Stock funds have seen $130 billion pulled from them over the last year and most of that money went into bonds. If there is truly a sentiment sea change at hand – with investors in the mood to allocate to risk – it could go on for awhile.
This is the breakout. But is it fleeting or lasting? Who could know?