Jon Krinsky's note this weekend contained an important chart reminding investors that the US dollar is not, in and of itself, a long-term threat to the stock market.
Without question stocks can be either positively or negatively correlated with the dollar and then the trend can either fade or completely switch in a 180. Constructing a bullish or bearish thesis based solely on the dollar requires you to get a lot of stuff right that you probably can't.
Here's Jon Krinsky of MKM Partners with my favorite chart o' the day:
One of the biggest perceived headwinds for stocks is sustained strength from the U.S. Dollar. While an extreme spike in the DXY would likely cause some volatility in the short-term, there is very little evidence that a strong dollar will prohibit stocks from advancing.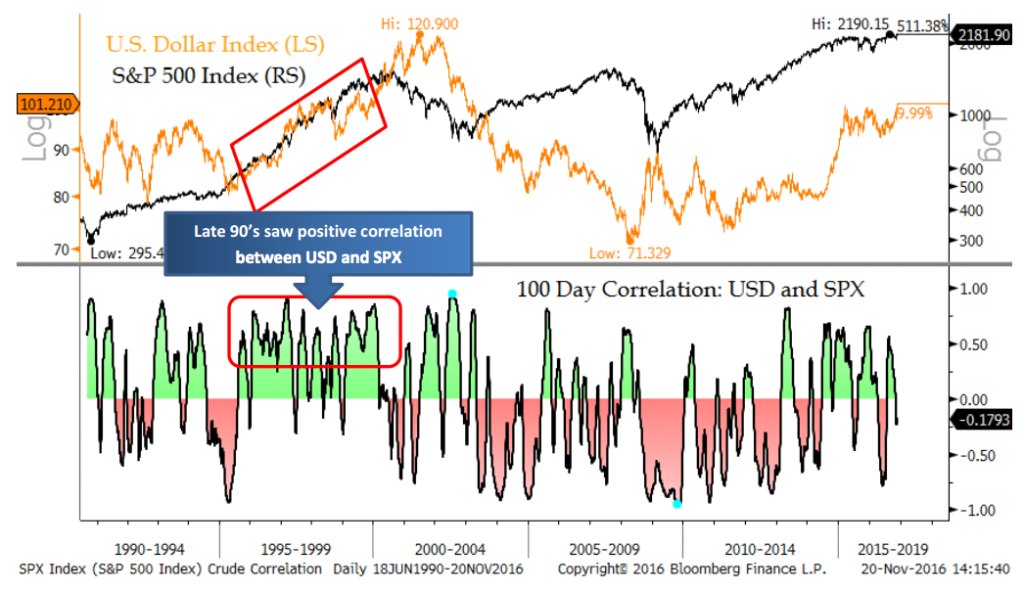 Source:
Small-Caps, Dollars, and Bonds, Oh My…
MKM Partners – November 20th, 2016