A domestic 60/40 portfolio – for today's purposes consisting of the S&P 500 and the Barclays Aggregate Bond – is up 7.5% year-to-date (total return) through the end of September. This performance would be improved upon further with an allocation to small caps or to gold this year, as both have outperformed. In recent years they have been performance detractors. This is how asset allocation is meant to work. We like to say diversification means always and never having to say you're sorry.
But the obituary for simple portfolios is written every year. There are huge vested interests around the industry that would love nothing more than to dance on the grave of 60/40. They're right in some specific years but always seem to be wrong in the end.
At our upcoming Evidence-Based Investing Conference, we're kicking off the day with a killer panel to discuss the topic. We've brought in some serious heavy hitters for the task. You can hit the link below to get more information about the event. Tickets are limited at this point, if you're thinking about coming, now's the time.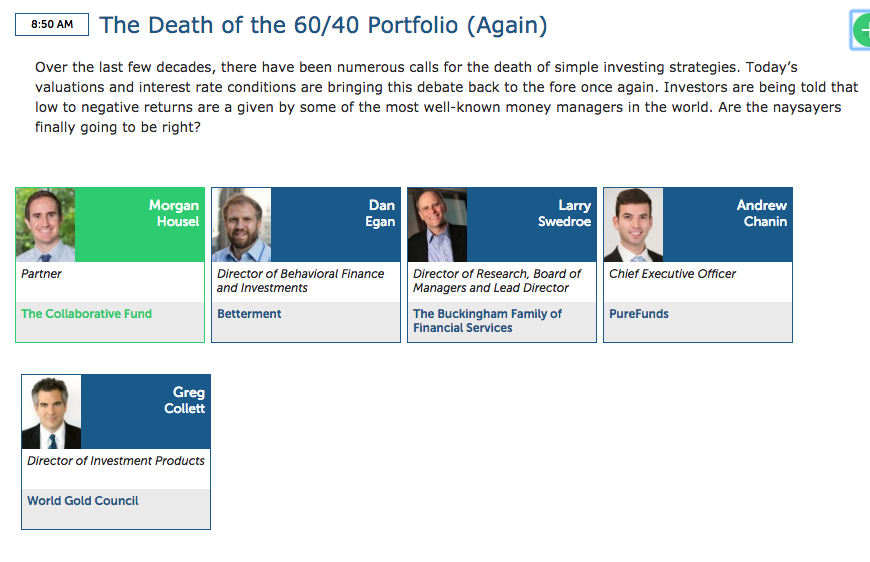 Source: