Thought I'd share some shots I took in London this week for those with an interest. I don't travel that much given the age (and sports commitments) of my kids, so when I do I try to really make the most of it. I did London's Westminster section like a true tourist and went back to some of the stuff I first saw as a kid, now that I'm much more interested in history and architecture. It was a blast.
Hope you enjoy!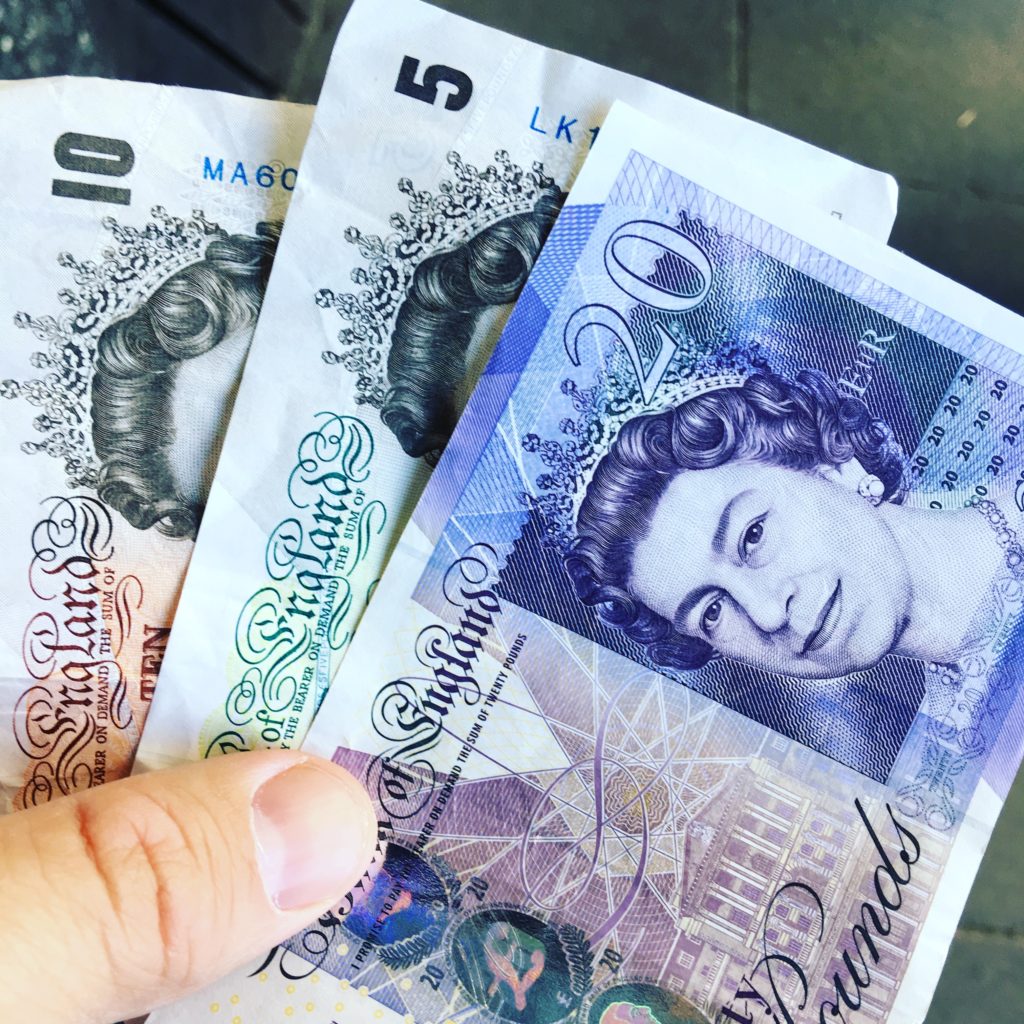 First thing I did was change some money. The pound had been slow-motion crashing overnight so the man told me "You'll probably want to spend these quick, yeah?" I LOLed.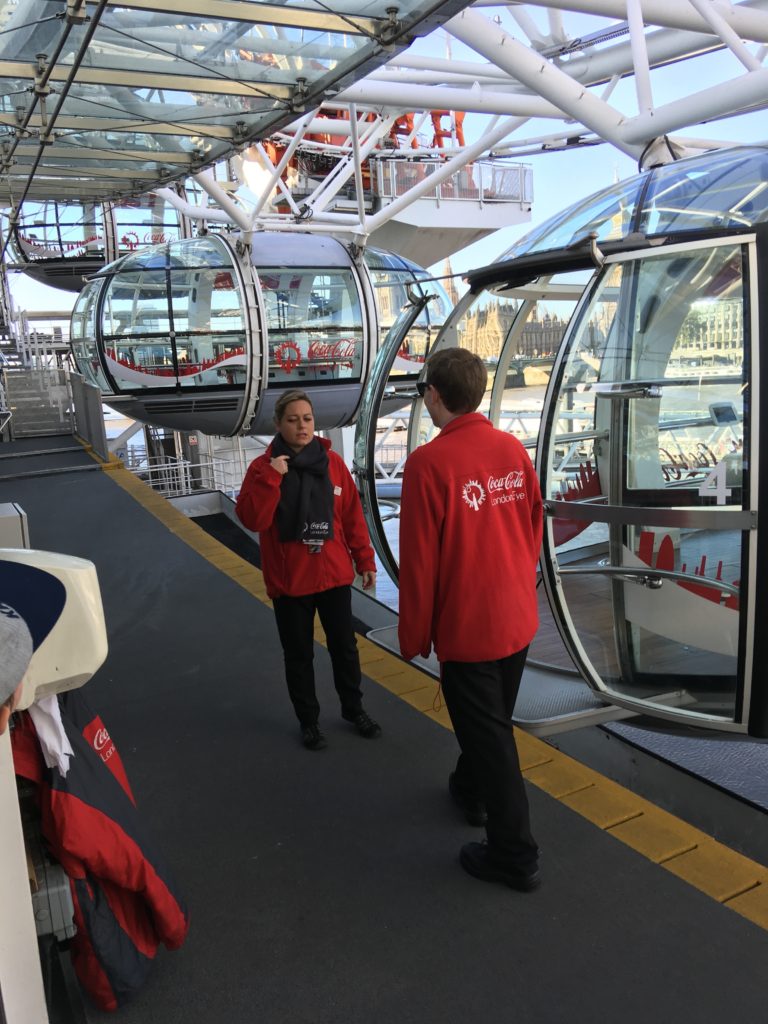 First attraction – the London Eye, which did not exist the last time I visited. Coca-Cola sponsors the whole experience. Their signage is everywhere.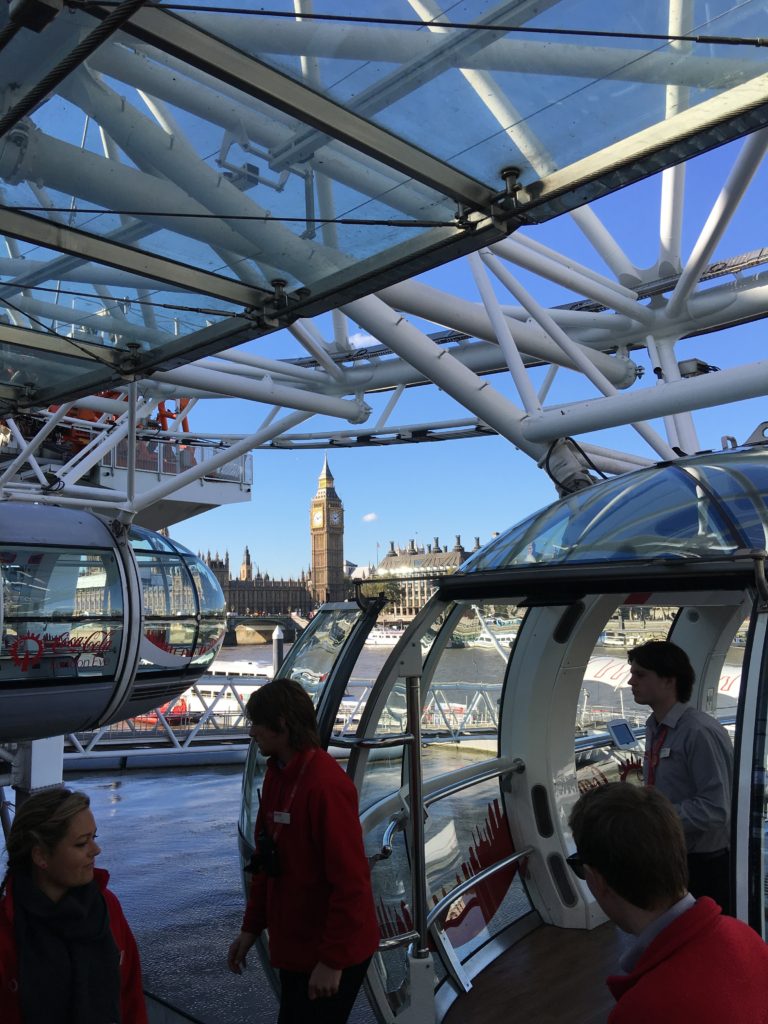 You get into these capsules with a handful of other riders…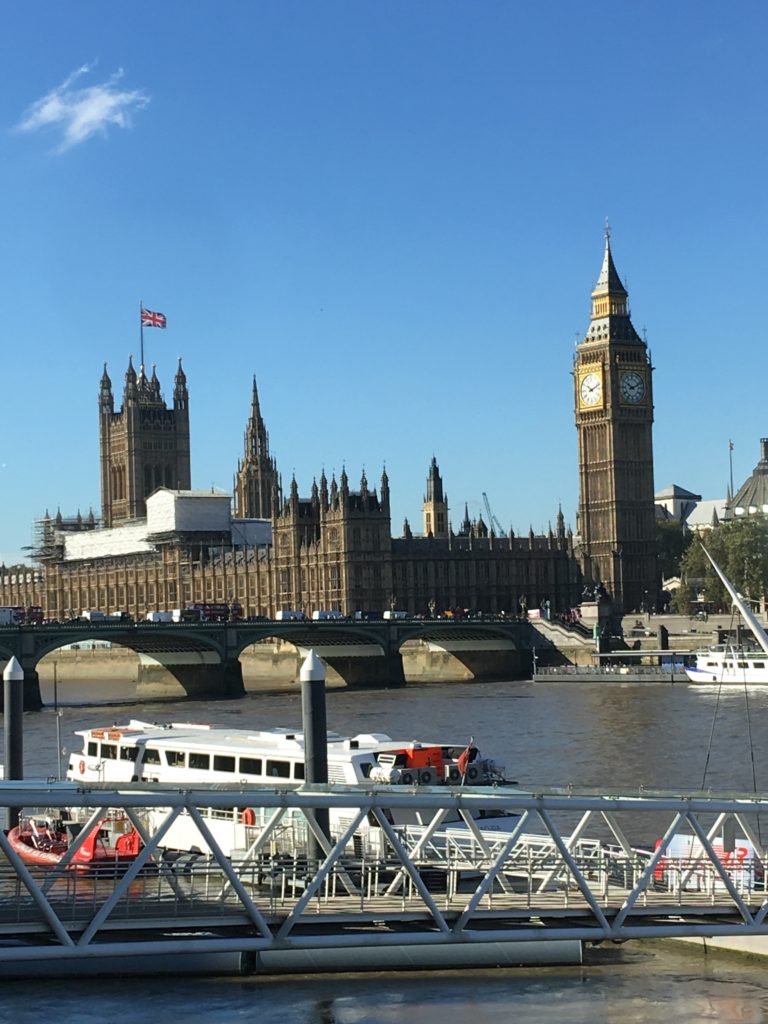 Straight across the Thames from the Eye is Parliament and Big Ben.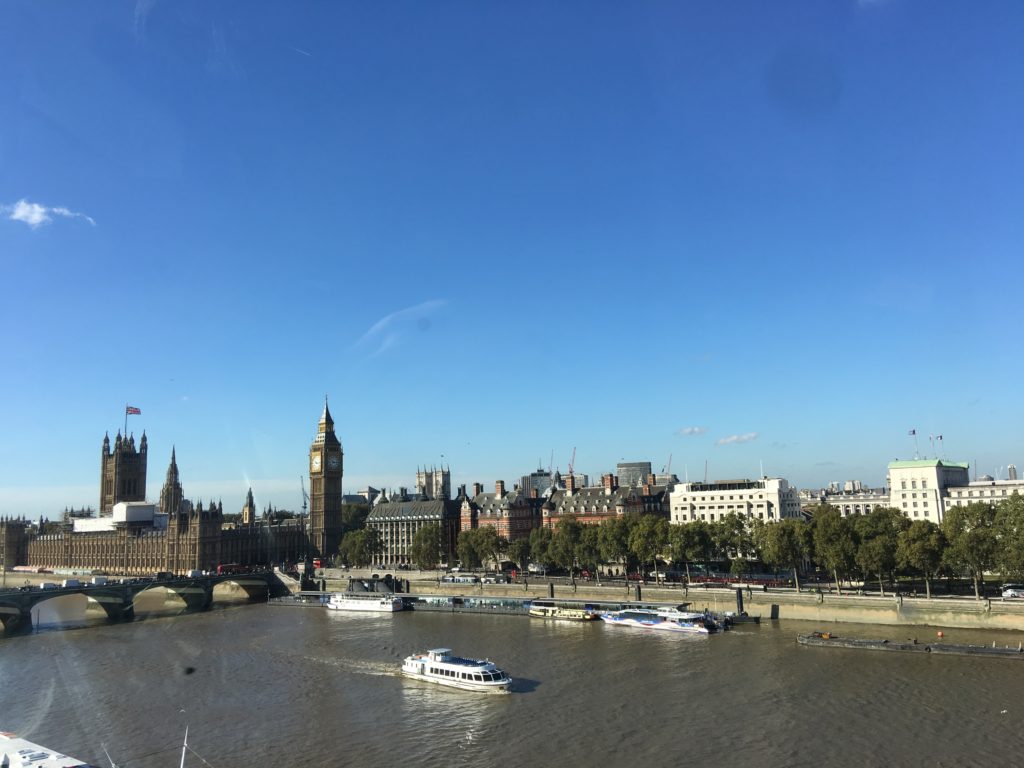 Here's how it looks as you begin to rise…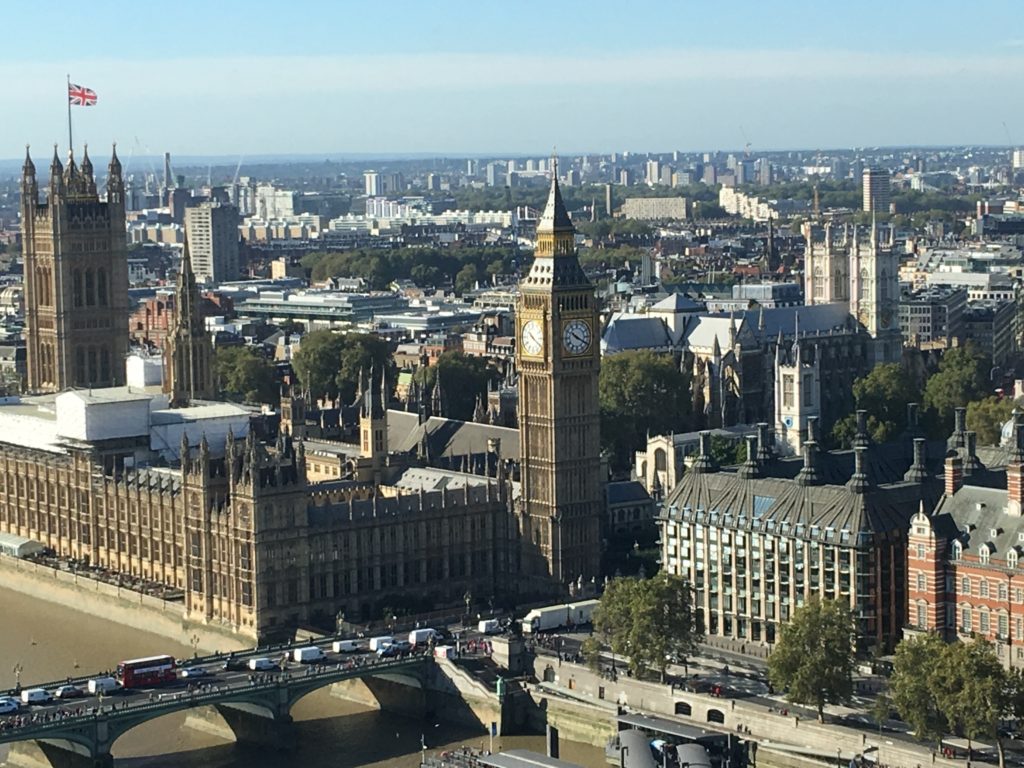 …and within a few minutes, you're high above the city, with all of London unfolding before you. It's pretty cool.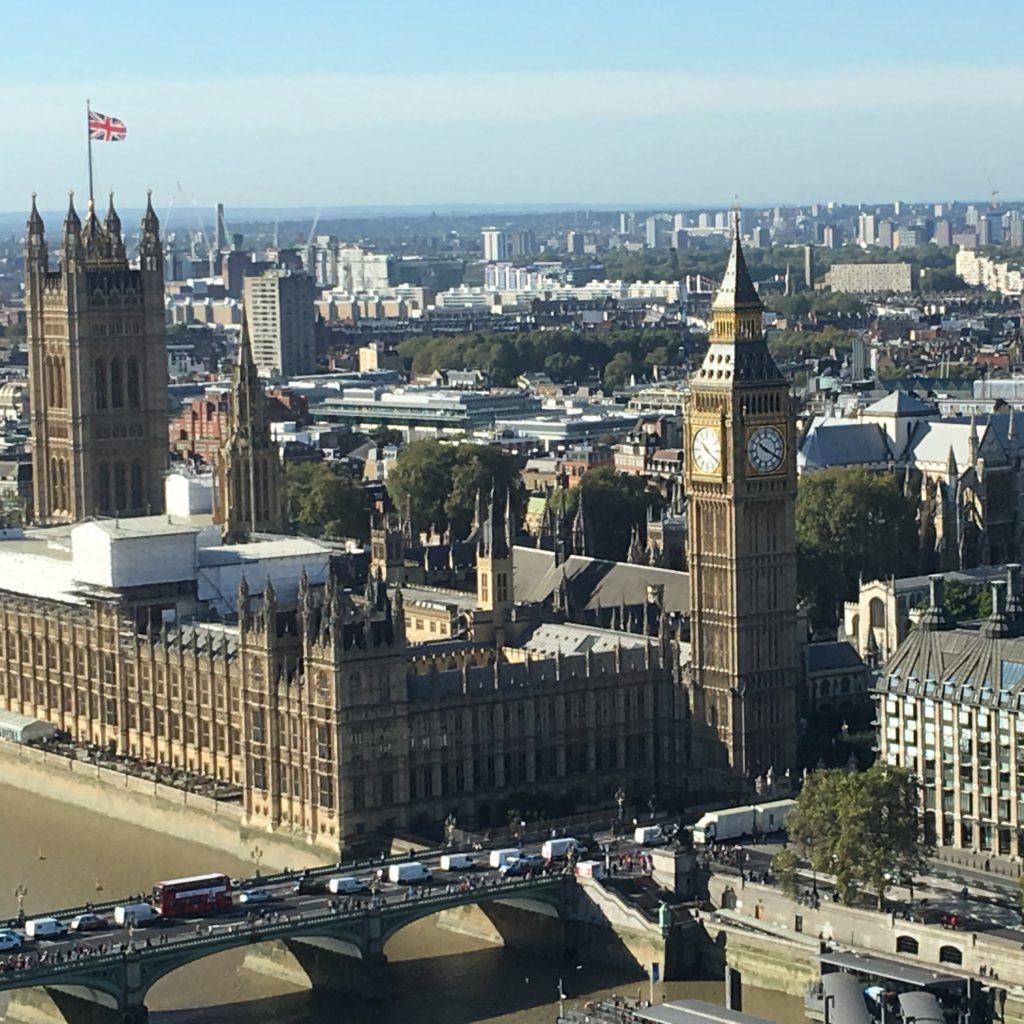 Okay, last shot.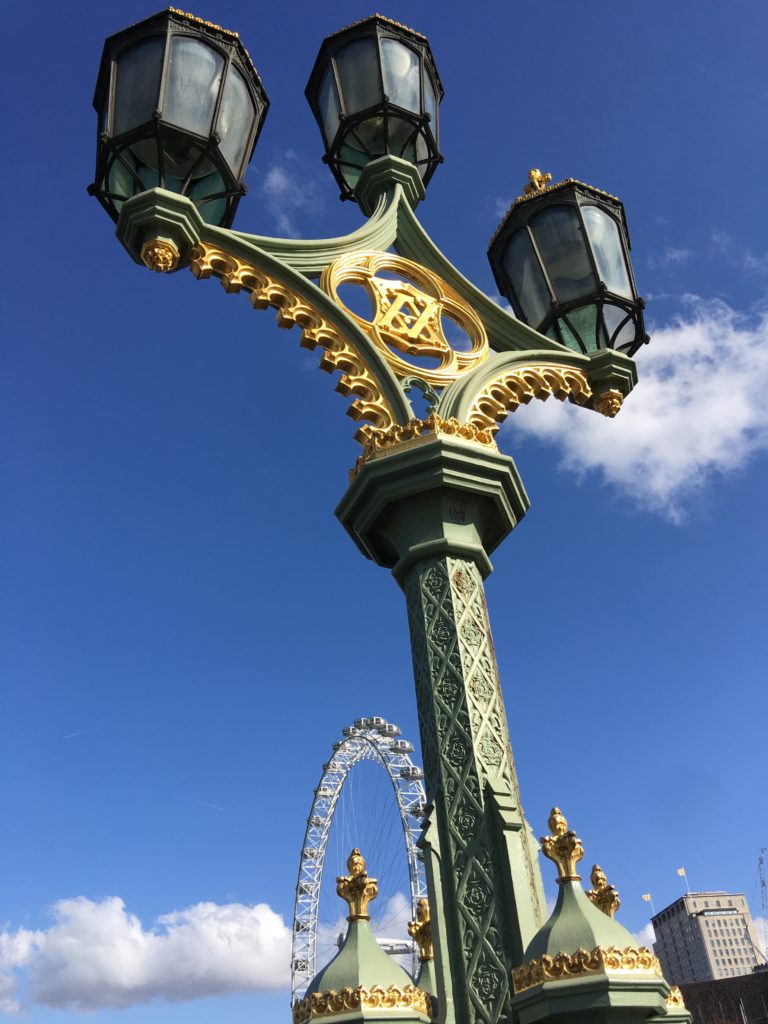 Seriously, could I have gotten a more beautiful day?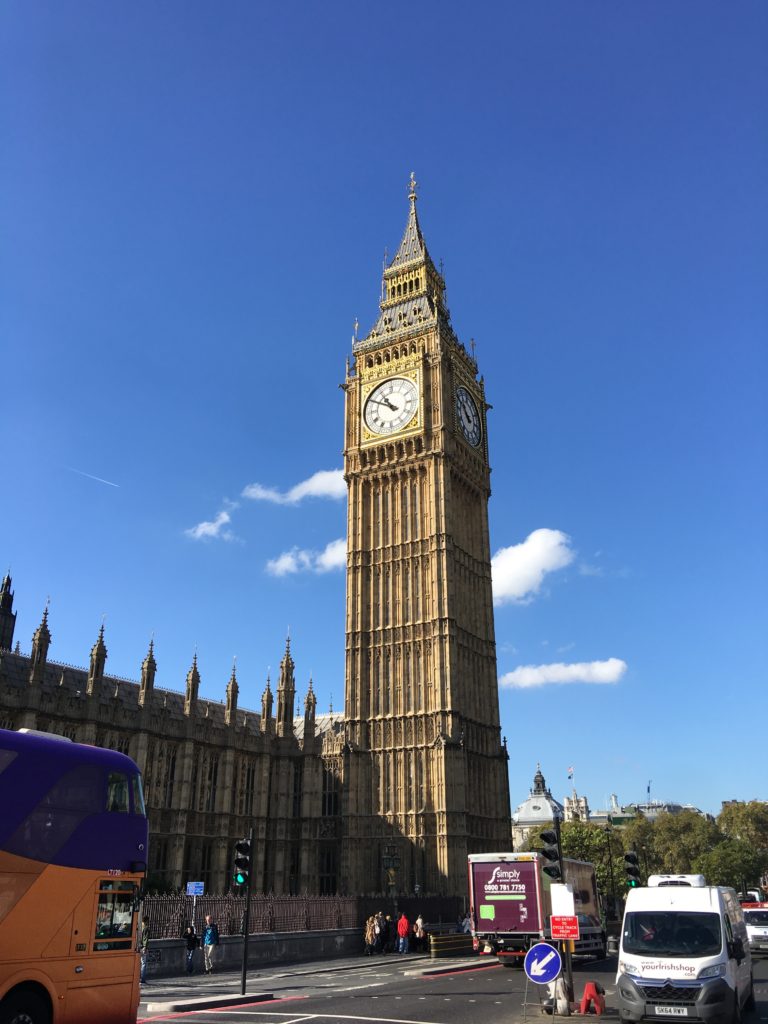 Here's Big Ben from the bridge across the river. It's not the size of the clocktower that makes it so impressive, it's the gothic revival architecture of the thing. Up close it's astonishing how much detail had gone into it. The whole structure dates to 1859, when it replaced the old Westminster Palace that had burned to the ground.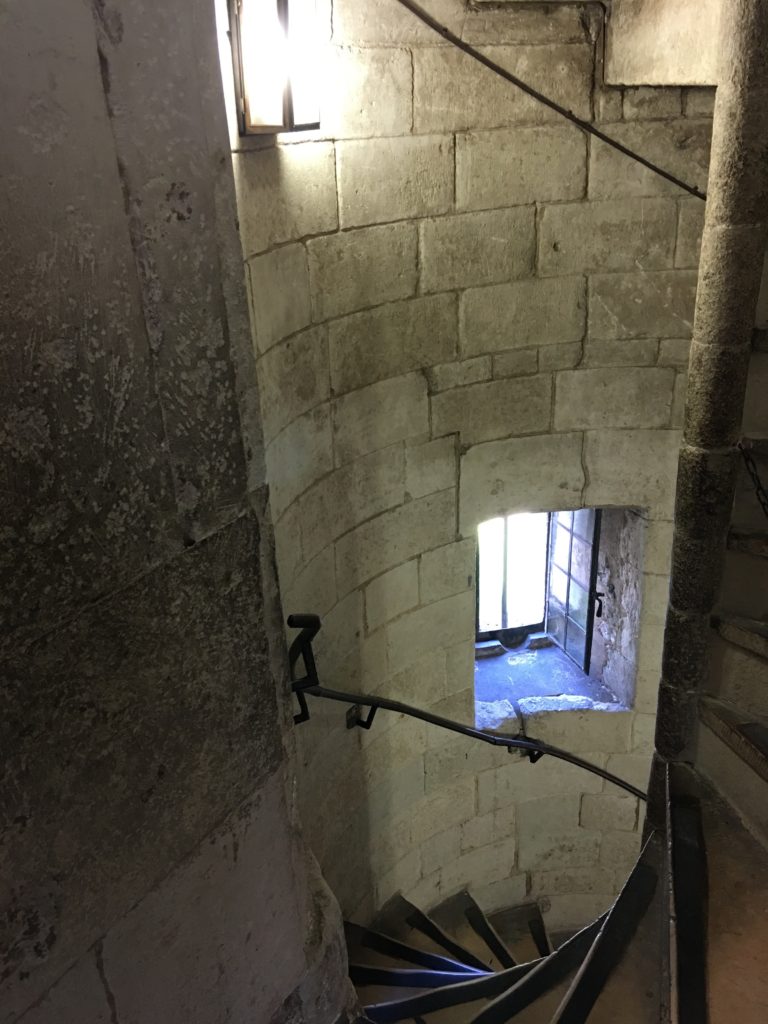 Speaking of Westminster Palace, this was shot inside the Jewel Tower, the last remaining part of that edifice that wasn't destroyed. It was used to store the royal family's precious gems and jewelry originally, and then it became a storage place for blankets and toys and things. Finally, it became a record-keeping house with a stone vault where all the written laws, deeds and records were kept and catalogued.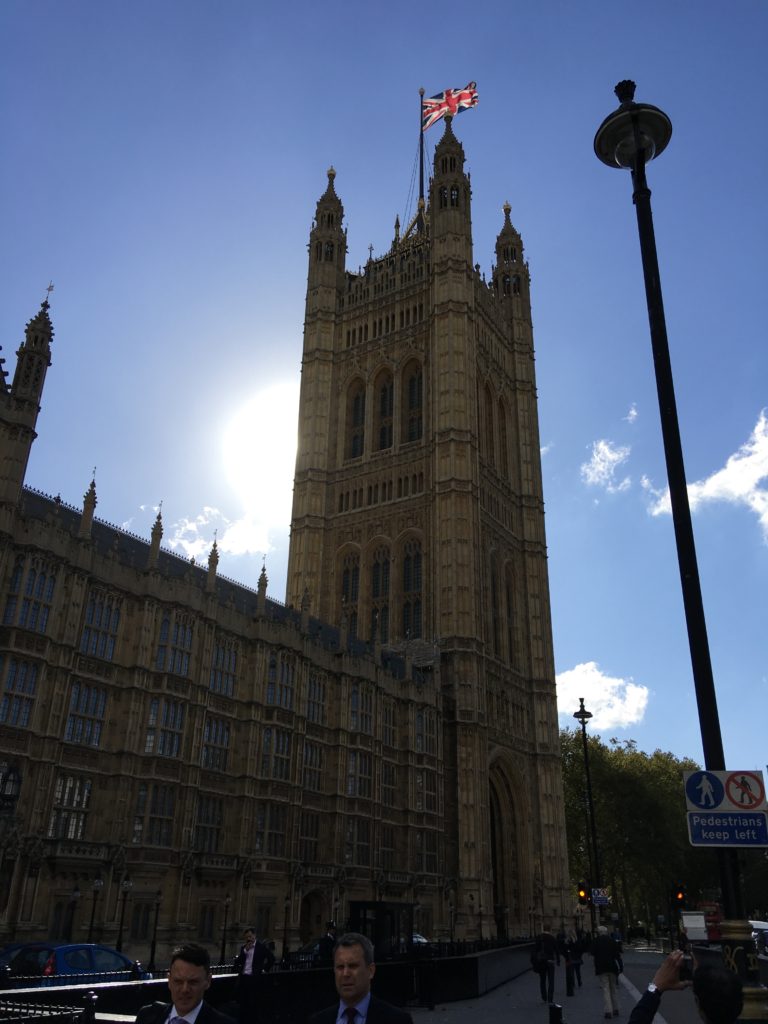 The Parliament Building is no slouch in the architecture department either.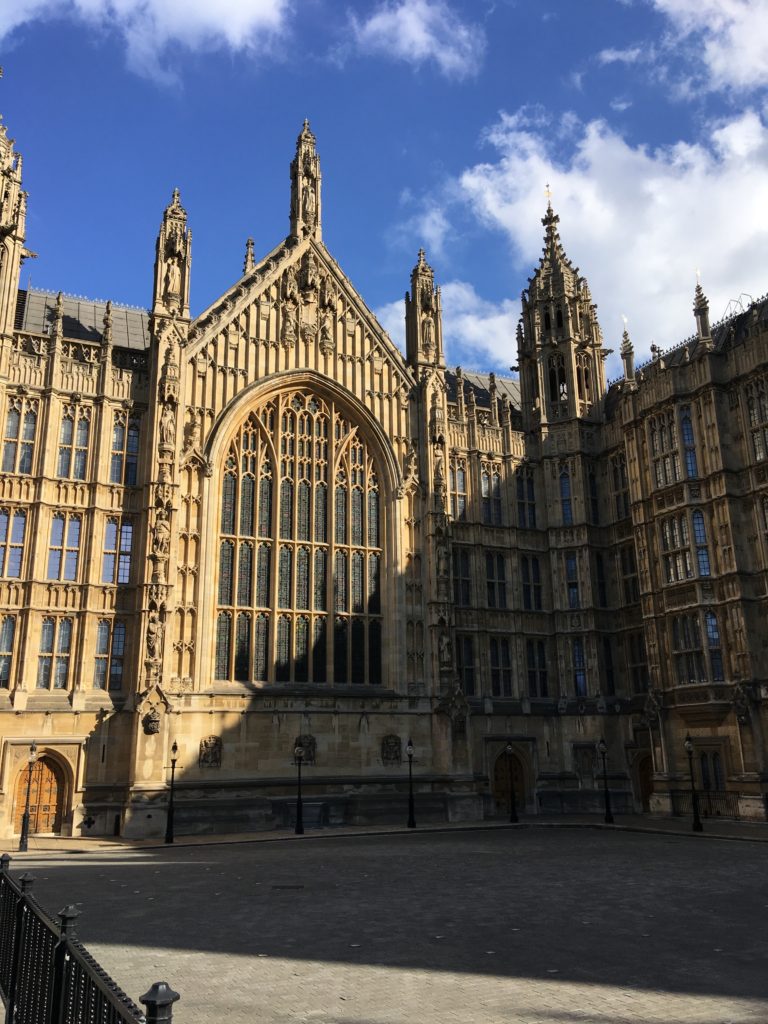 Okay, this is what I really came for – Westminster Abbey. I was blown away by everything going on in this place.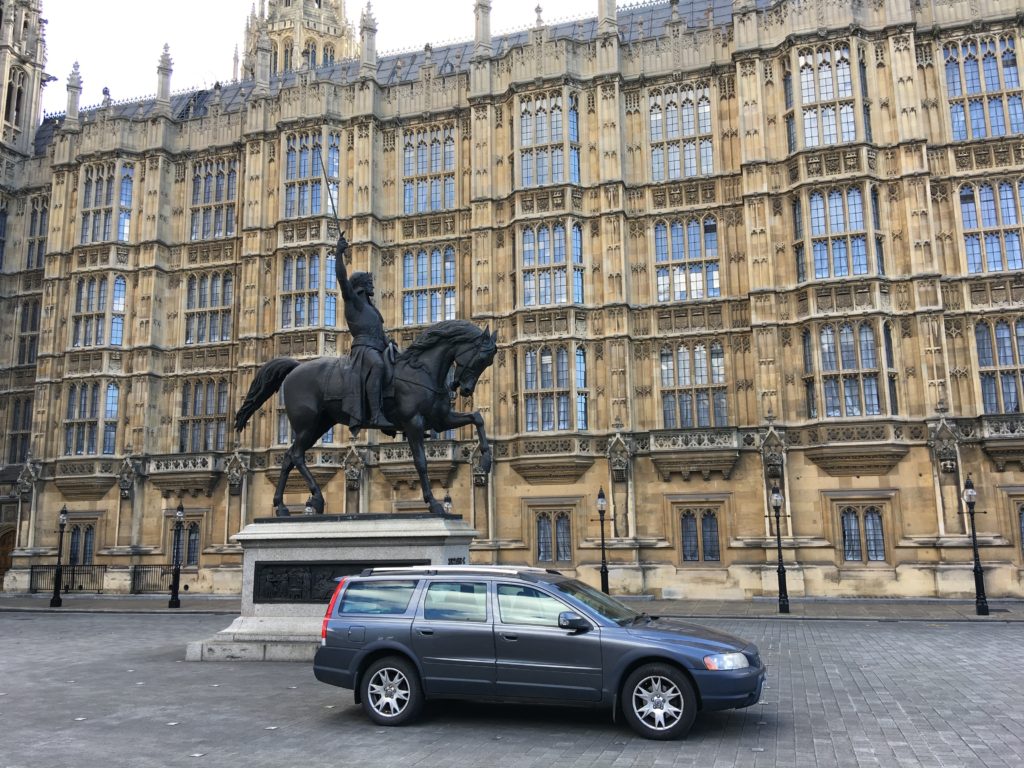 I call this one "Richard the Lionhearted with Volvo".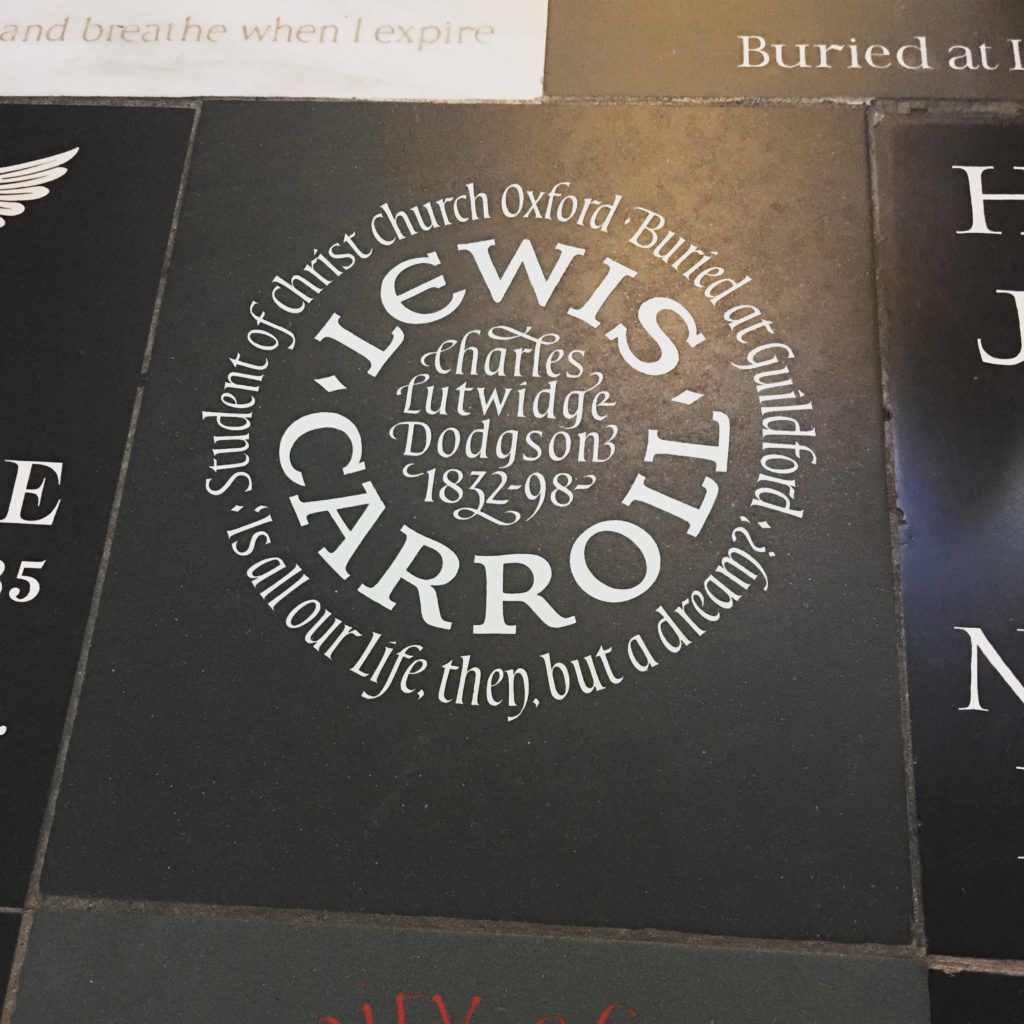 Inside the abbey, you'll find the final resting place of many monarchs and important royals. You'll also find the graves, markers and monuments of some amazing scientists like Darwin, Newton and Faraday as well as military figures and religious leaders. My favorite area, though, was called Poet's Corner. This is where the memorials for Shakespeare, Chaucer, Tennyson, Byron, Dickens and T.E. Lawrence are. I took this shot Lewis Carroll's marker, because he's one of my favorite writers. He would have found this whole thing to be ludicrous and hilarious.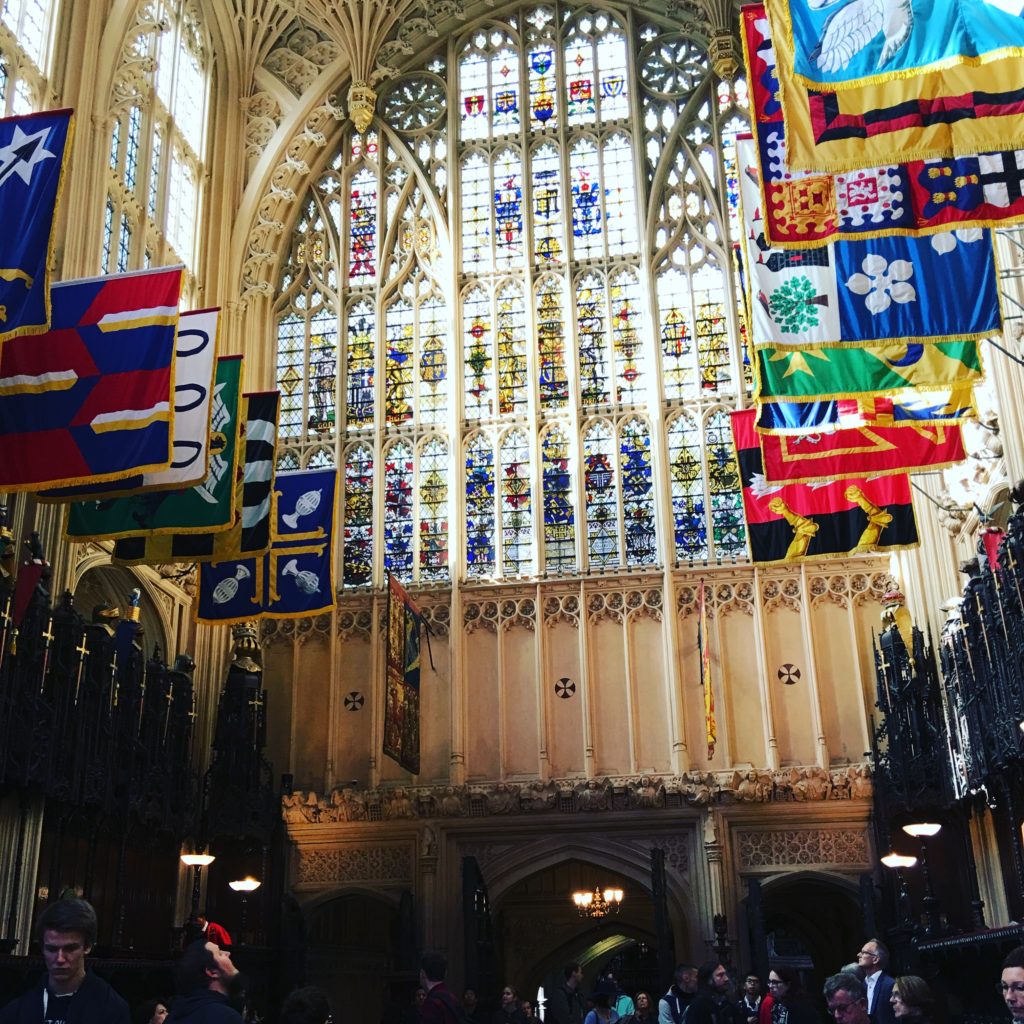 Okay, this was sick. Toward the back of the nave is King Henry VII's chapel, which is one of the most gorgeous things I've ever seen. It's miraculous that it exists. During the Reformation, anything this aesthetically Catholic was burned to the ground or otherwise destroyed, but the Abbey managed to preserve this room in its entirety. In the area next door, Queen Elizabeth and her cousin and rival Mary Queen of Scots are interred, side by side. It's remarkable how much bloodshed and warfare there was within the same religion – and how intertwined it all was with the political situation of the 1500's and 1600's. These people were absolute maniacs.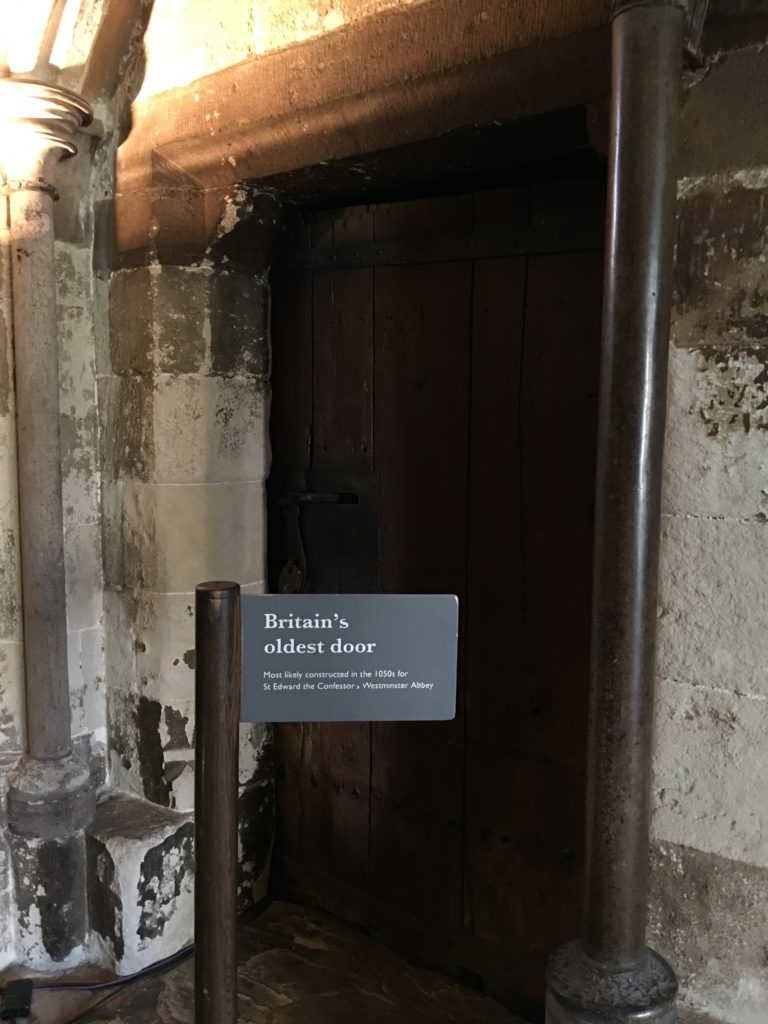 Edward the Confessor's door, which dates back to the period of the Norman Conquest that finally established Britain as true kingdom. There's a joke here about Britain's oldest door and Brexit but I can't seem to make it.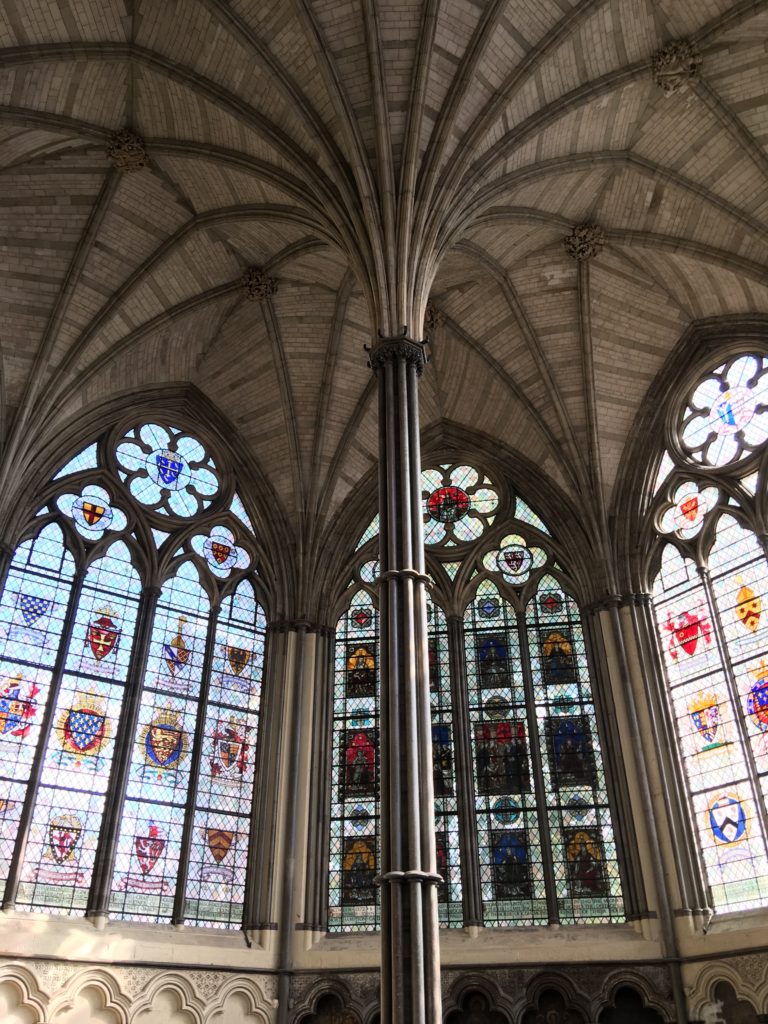 This room is called the Chapter House. The stained glass is new but meant to look old.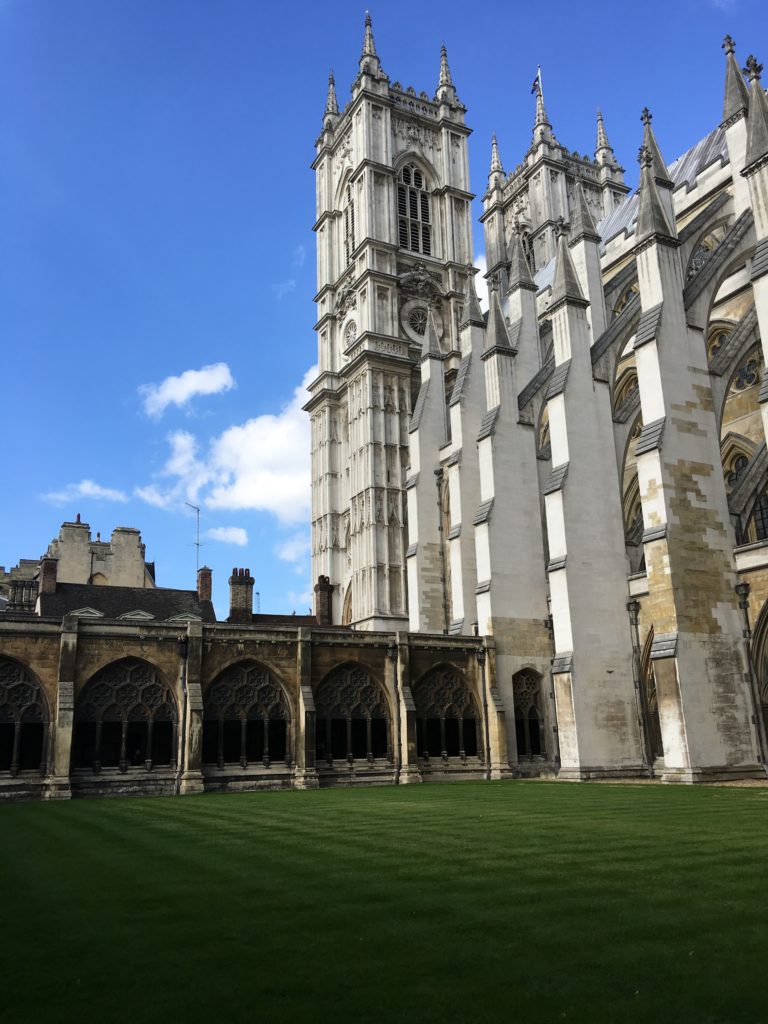 I shot this from the cloisters area, it's the Abbey's courtyard.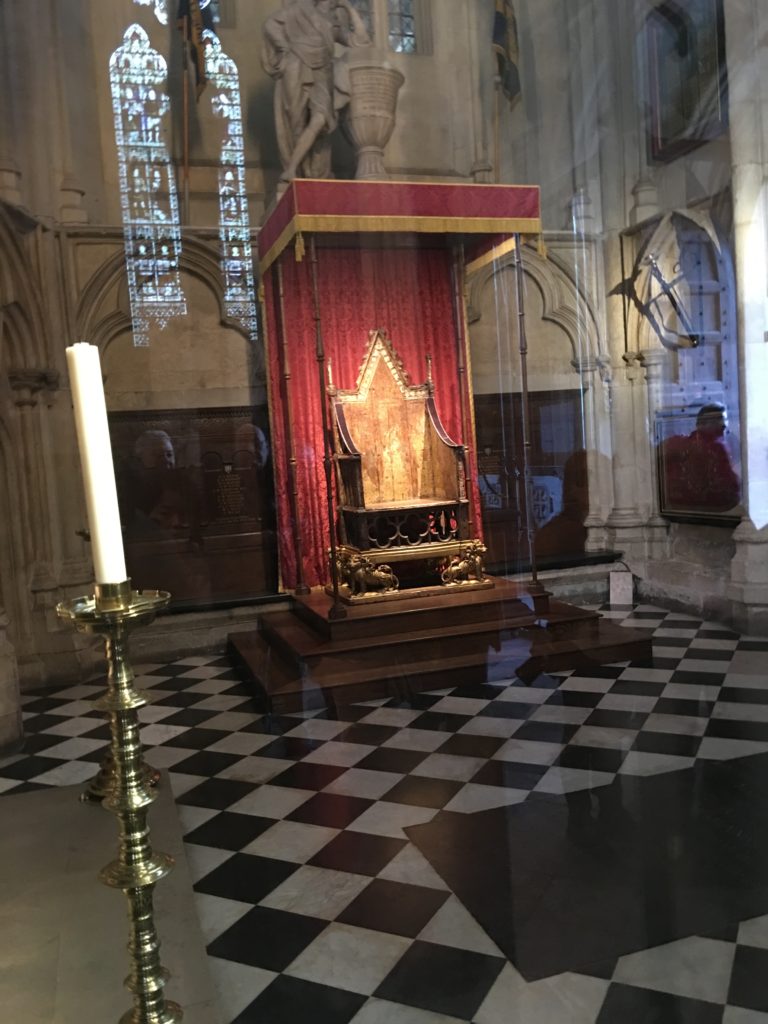 This is the Coronation Chair that Queen Elizabeth II sat on in the 1950's and many other crowned monarchs occupied before her. No cupholder, WTF?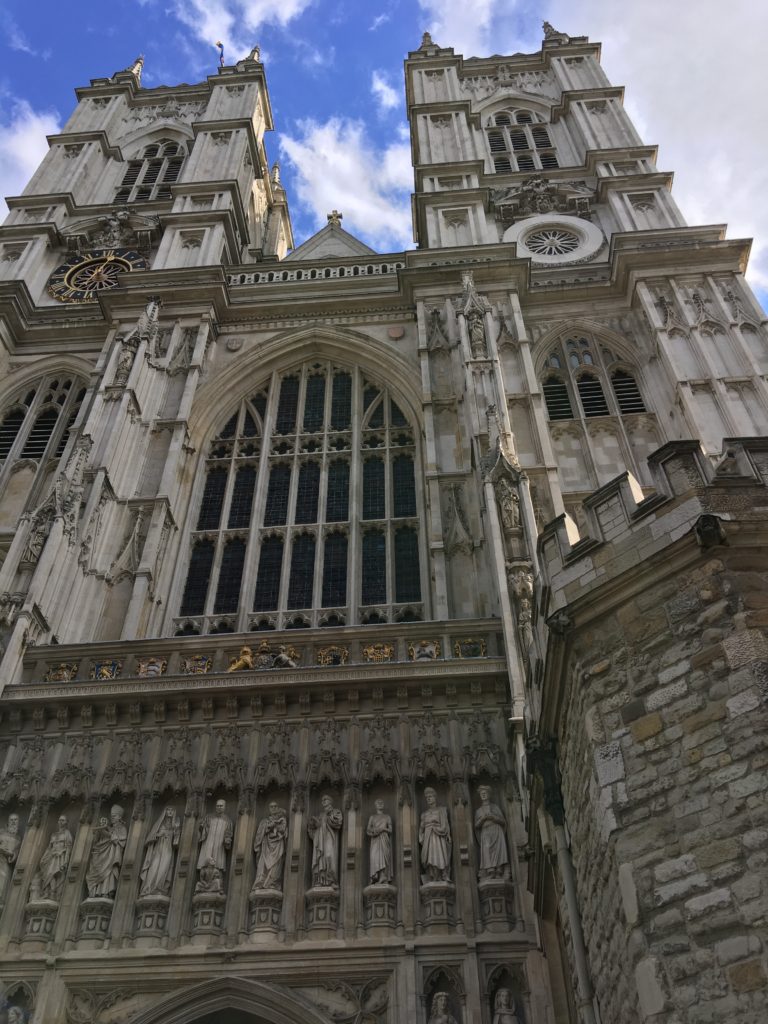 Last shot from Westminster Abbey – again, the gothic architecture here is amazing. You could hours looking at every detail.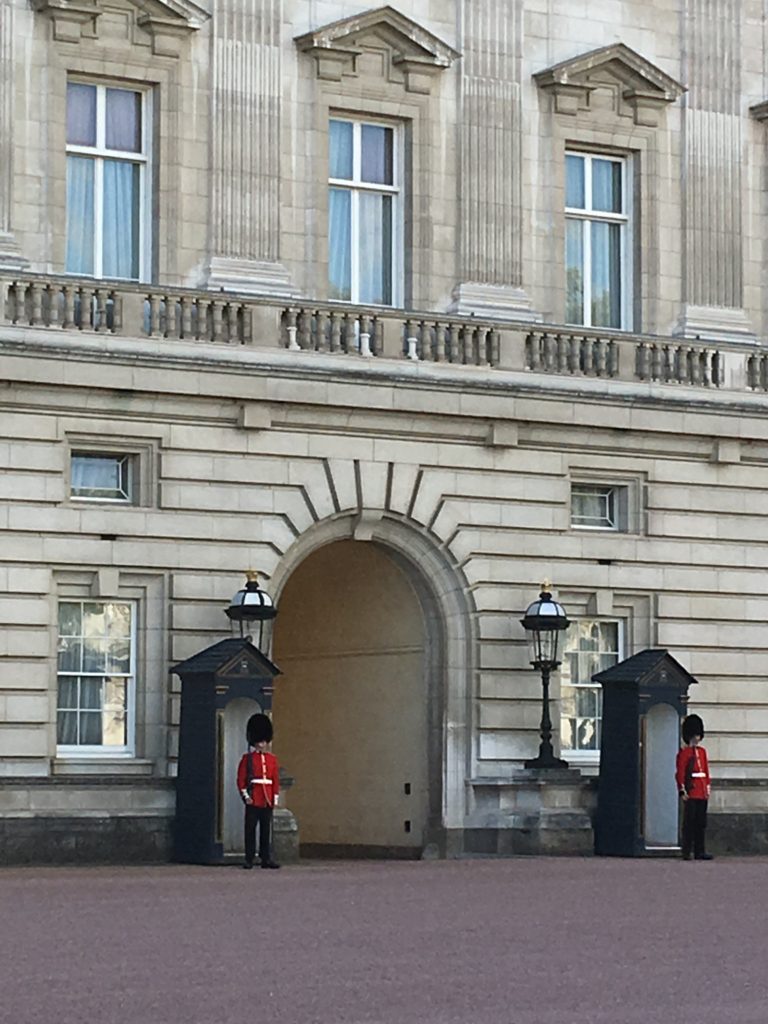 Next stop: Buckingham Palace, guarded by these two. Not really though – outside of the shot there are police and soldiers with machine guns and rifles like you wouldn't believe.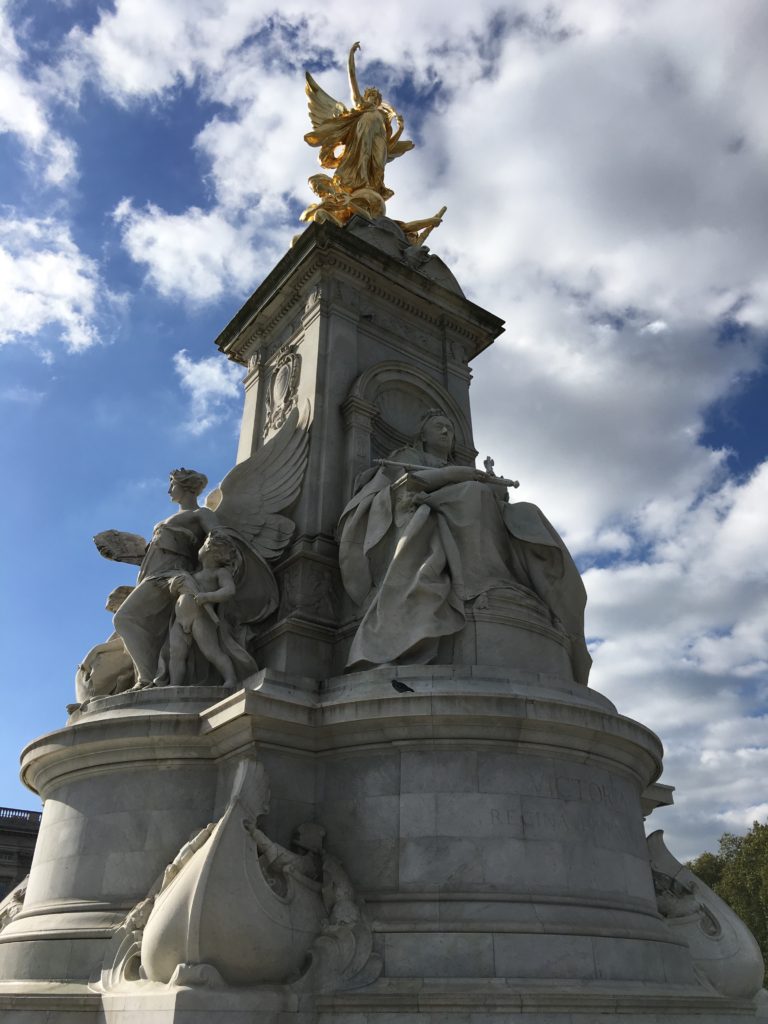 This is the fountain across from the Palace. That's Queen Victoria.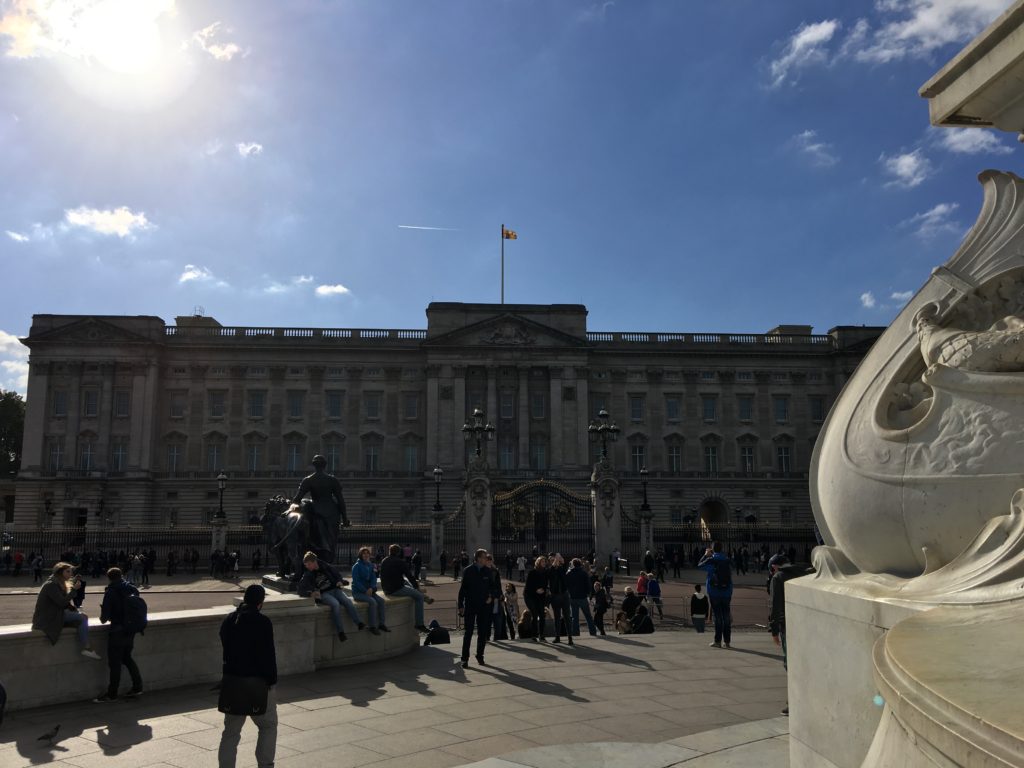 Look at this edifice.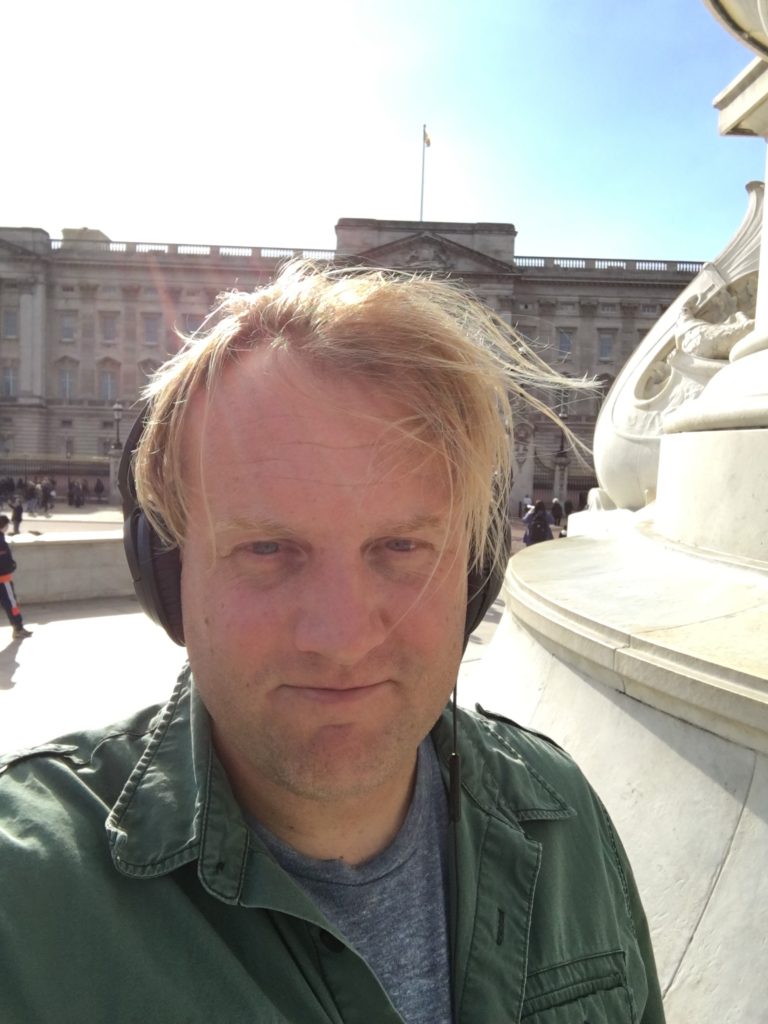 Sorry I ruined the shot.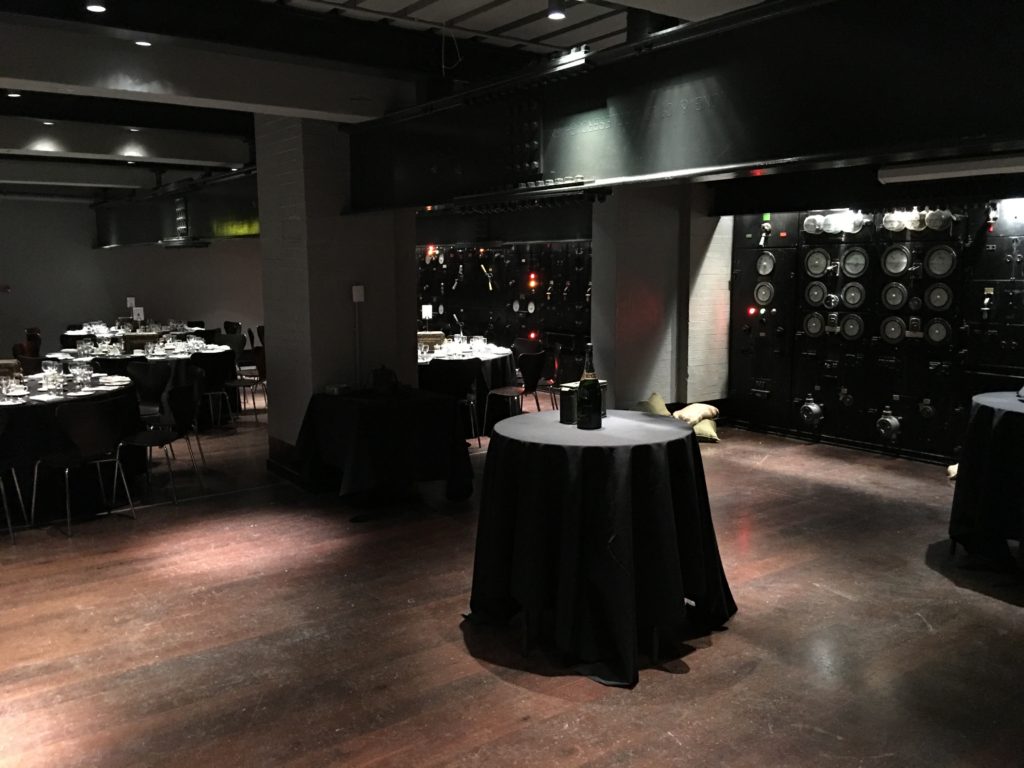 Okay, now we come to the WWII stuff. This is from the Churchill War Rooms Museum, which is a must-see. Hilariously, they now do corporate events down here in the bunker. This is where they saved Western Civilization, and now a bunch of Barclays executives sit down in here discussing LIBOR and whatnot over shrimp cocktails.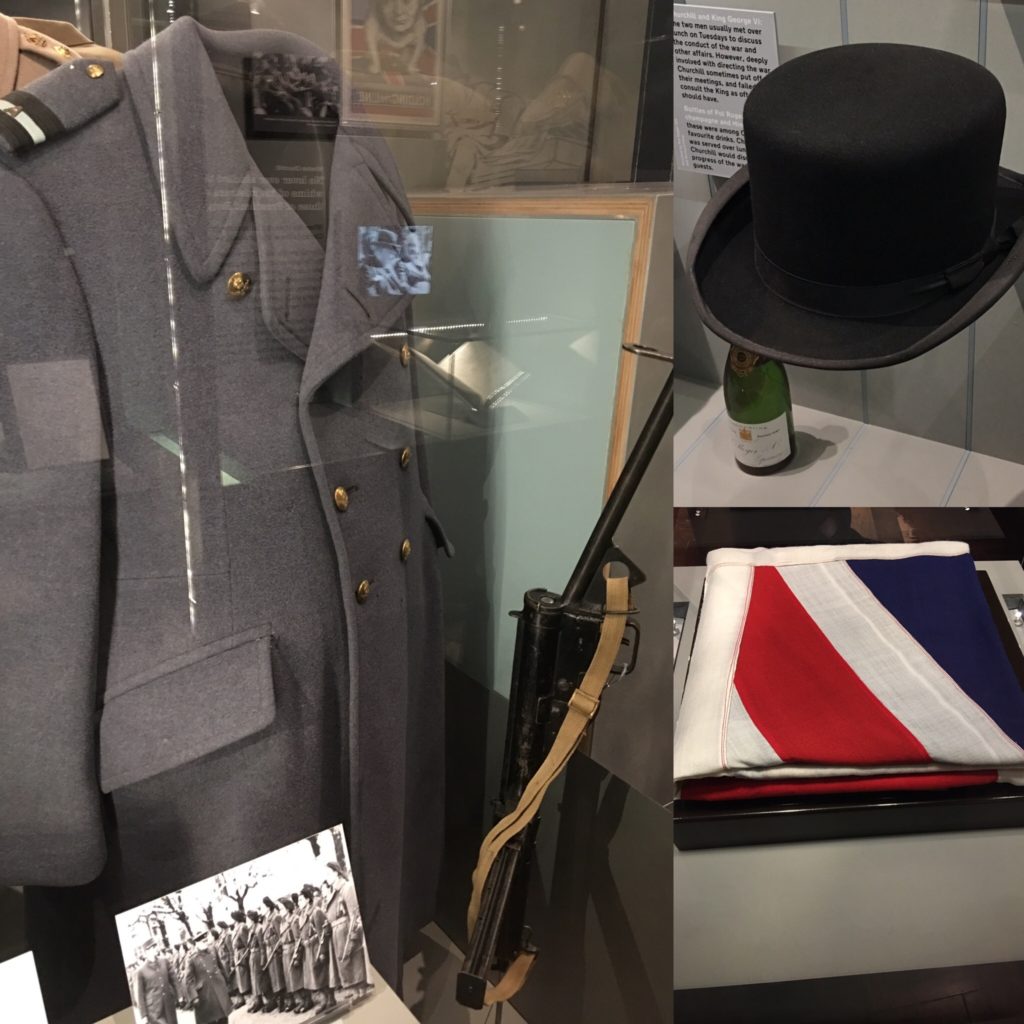 Winston Churchill is the most important human being of the 20th Century. He fought in every war, even the ones you haven't heard of. He may have saved the world. He lived 90 years, from the 1870's through the 1960's – think about that for a moment. Above, his great coat, sten gun, iconic "bowker" hat and the Union Jack flag that was draped over his coffin. Churchill planned his own funeral – it was codenamed "Operation Hope Not".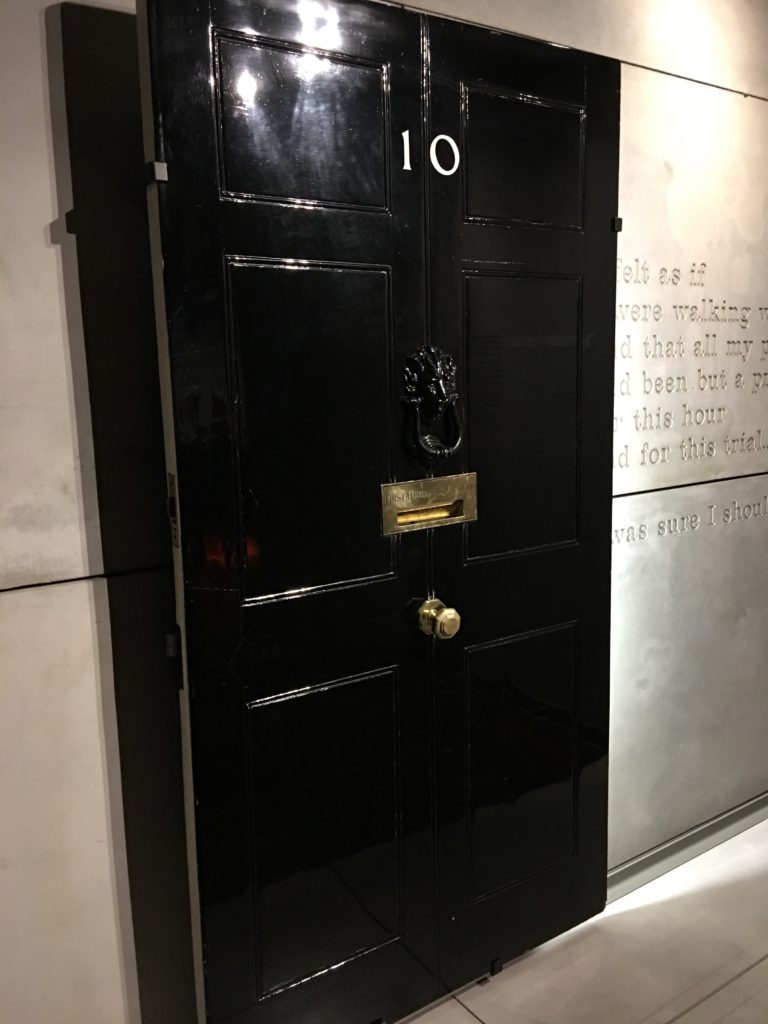 This was the actual door at Number 10 Downing Street that Churchill walked through when he returned to public service as the Prime Minister in 1940. The quote inscribed next to the door reads:
"I felt as if I were walking with destiny, and that all my past life had been but a preparation for this hour and for this trial… I thought I knew a good deal about it all, I was sure I should not fail."
He did not fail. The War Room guided tour I did illustrated how tirelessly and irrepressibly he fought to win. He was instrumental in every aspect of the global conflict, from bringing in the US as an ally to moving the nation's various armaments and regiments around like chess pieces, from one theater of war to another. It was the most important symphony ever conducted, and Churchill did it from an underground warren of rooms with just a handful of confidantes and advisors at his side.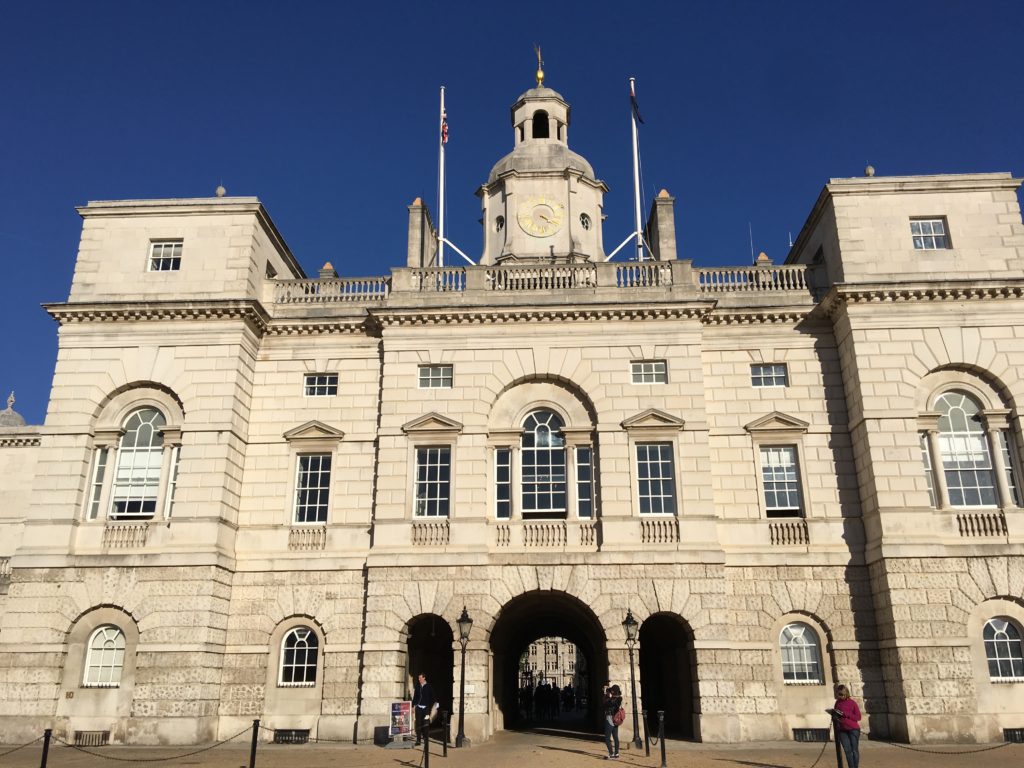 This is the exterior of the Cavalry Museum near Charing Cross and Admiral's Gate.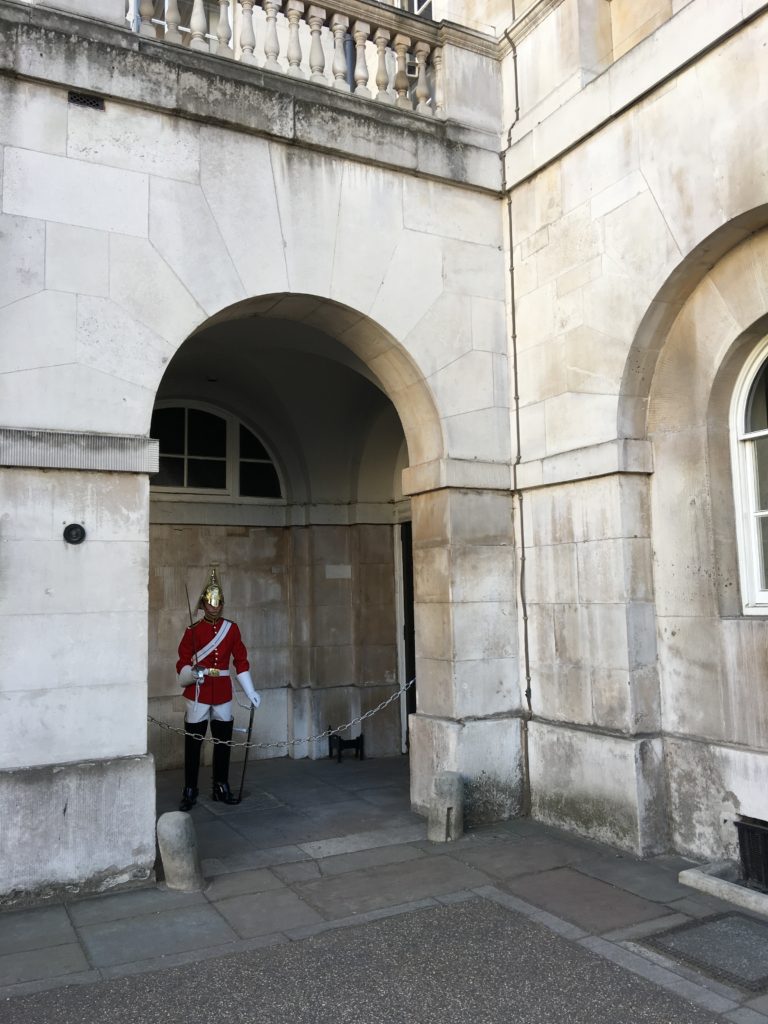 This guy.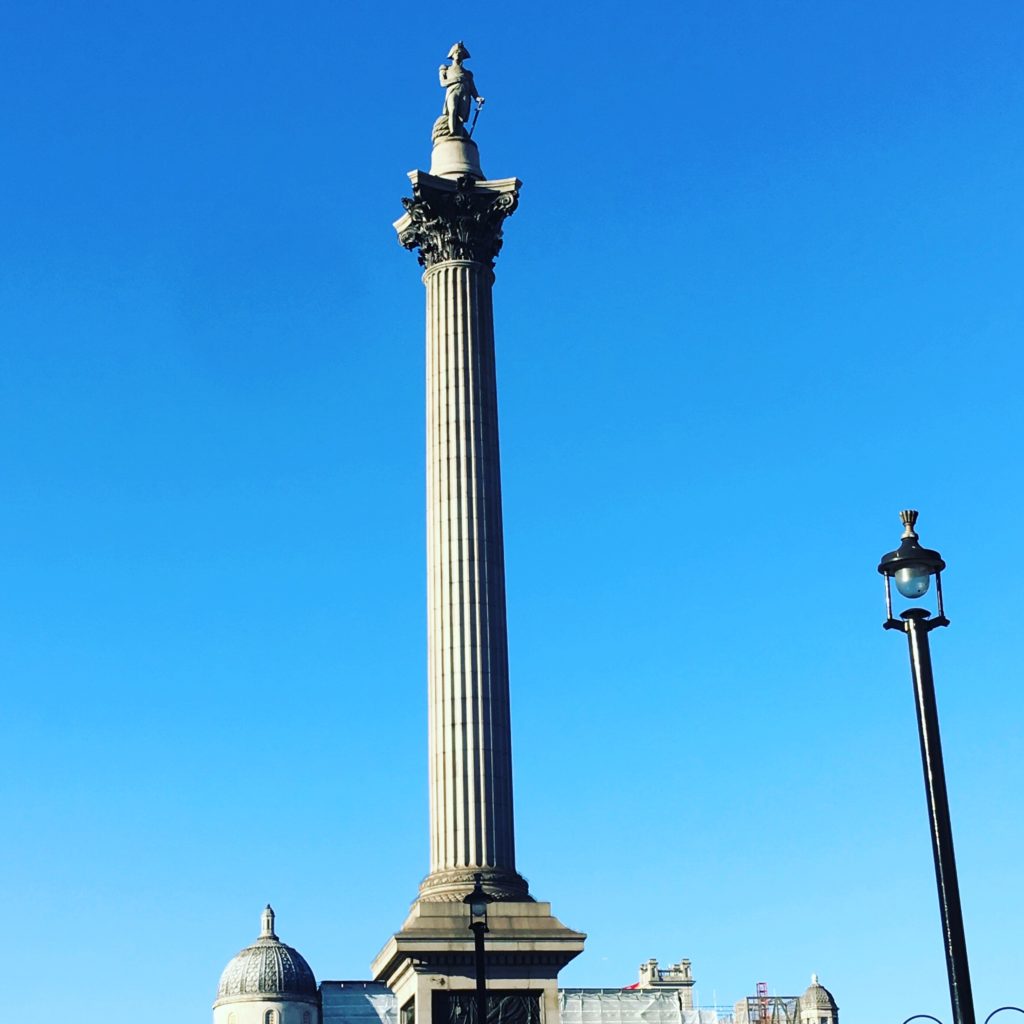 Trafalgar Square and Admiral Horatio Nelson. Below, the roof of the National Gallery.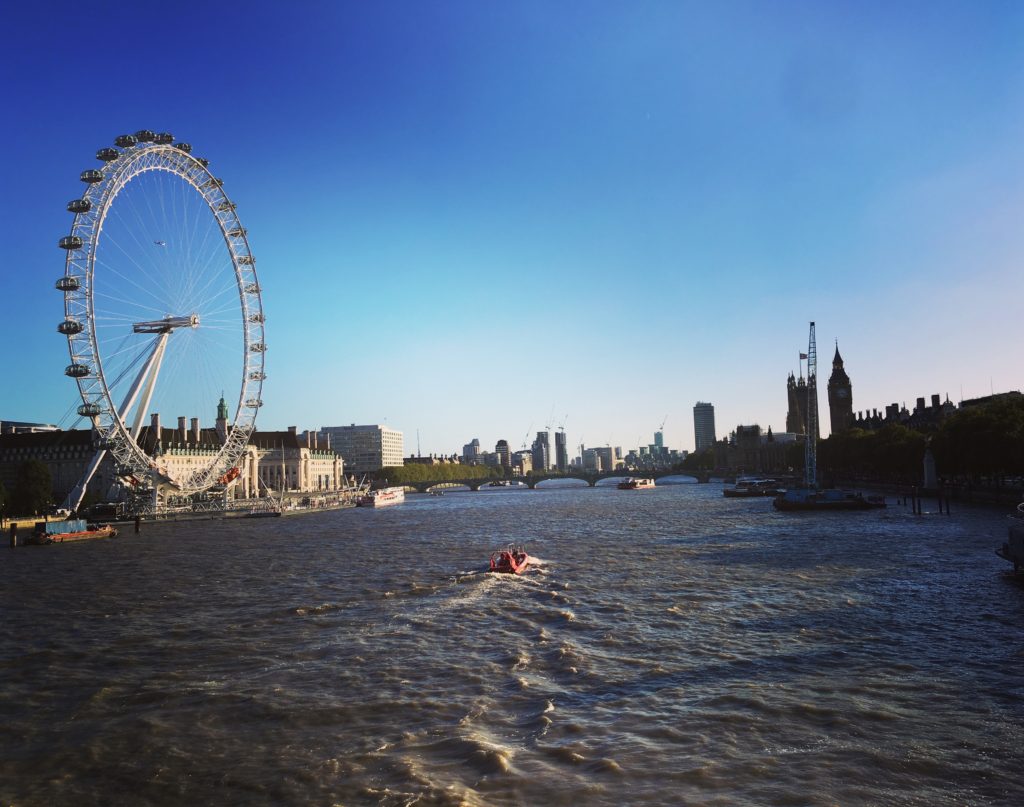 Took this from one of the various bridges that spans the Thames. Truthfully, this was one of the best days I've spent all year – just me, my headphones and a folded map. I touristed the hell out of this town in less than 12 hours. Can't wait to do it again some time.