Regardless of which mendacious sociopath you're pulling for, today's update from Nate Silver makes it clear that this last stretch of the race will be a battle for the ages.
Here's the FiveThirtyEight odds and how things have evolved. The site is now calling this race a dead heat.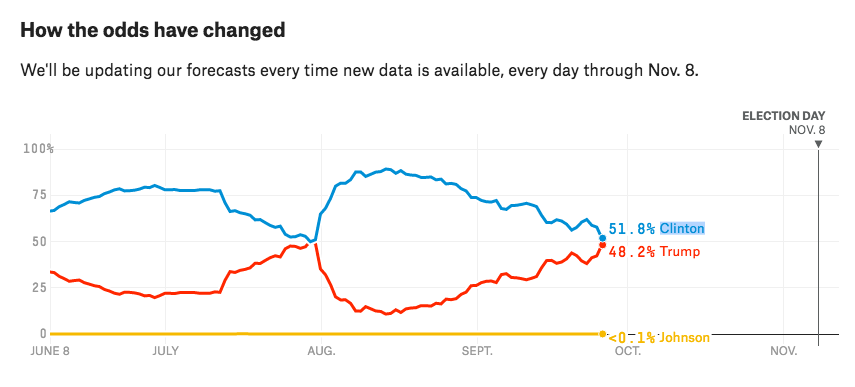 Head over for more on how these odds have been calculated.
Source: