Run, don't walk, to read my friend Dave Nadig's research about how "Smart Beta" ETF investors are doing the same old "Dumb Beta" things that all fund investors have been found guilty of, just faster and in a more visible way.
It turns out that just because you're using factor-tilts in a portfolio, that doesn't eliminate the existential investor issue of the Behavior Gap. By the way, this is not a diss of retail investors – in my experience, professionals are equally susceptible to the same pitfalls.
Here's what the flows vs performance looks like in the minimum volatility ETF, just as an example: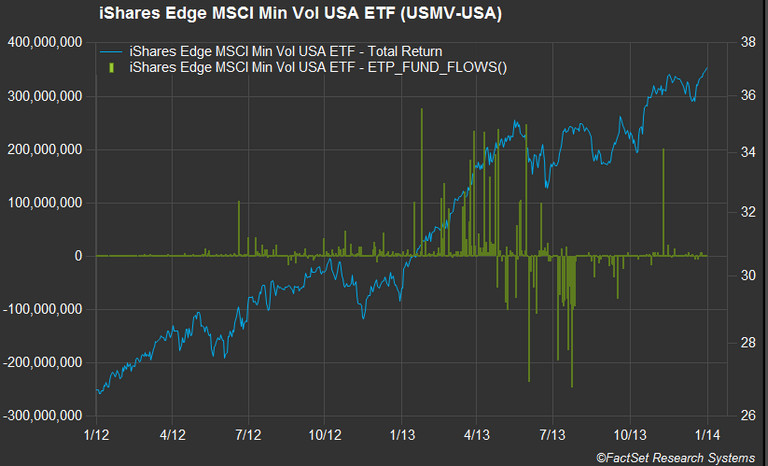 Once again, investor returns badly trail behind the returns of the funds themselves, due to buying and selling at the worst time.
The longer I'm in this business, the more I realize the job of a great advisor is to help investors with the behavior side of investing more so than the security selection side, which is what seems to get more of the attention.
While the gap is bad, there are signs that someone is learning something.
For the harsh reality and the silver lining, go here:
Smart-Beta Investors Bad At Timing, But Getting Better (FactSet)