EM stocks are in the midst of a major trendline break relative to the S&P 500, says my pal Jon Krinsky, MKM Partners' resident technical wizard.
Krinsky notes that many individual EM countries have stock markets that have rallied more than 20% year-t0-date and that, despite popular misconceptions, it's all happening against the backdrop of strengthening currencies, which lends credence to the move. It's worth pointing out as well that EM bonds are rallying to multi-year highs and EM CDS costs are collapsing – a vote of confidence in the fundamentals of these economies.
Below, Jon's ratio chart of EEM to SPY and the snapping of the downtrend that may now be getting underway after years of abuse for diversified investors…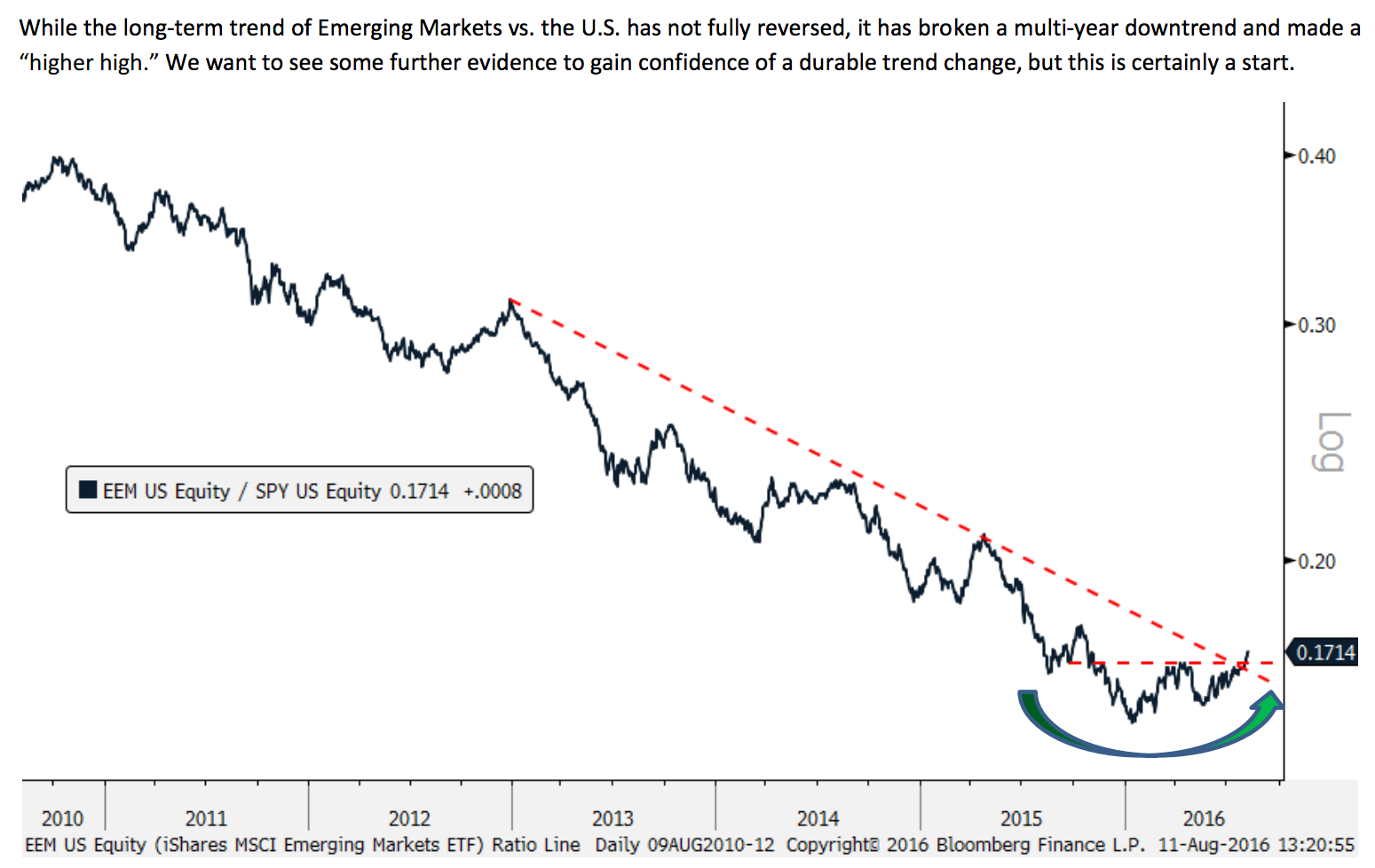 Certainly a start, indeed.
Source:
More Runway for Emerging Markets
MKM Partners – August 14th 2016