Sean Darby and the Global Equity Strategy team at Jefferies make the following worthwhile observations about the rally that began from February's lows.
The S&P touched a new high last week but observing client sentiment, the rally from the February lows must be one of the most unloved on record. Interestingly, the recent move has not been accompanied by the usual jump in margin financing (see RHS) while US investors liquidated US$2.8bn last week from local bourses. US market breadth continues to improve, we would not recommend shorting the market.
Number one – the rip to new highs is not predicated on a speculative debt binge. Margin debt on the NYSE peaked 18 months ago and has actually been declining during the recent ramp: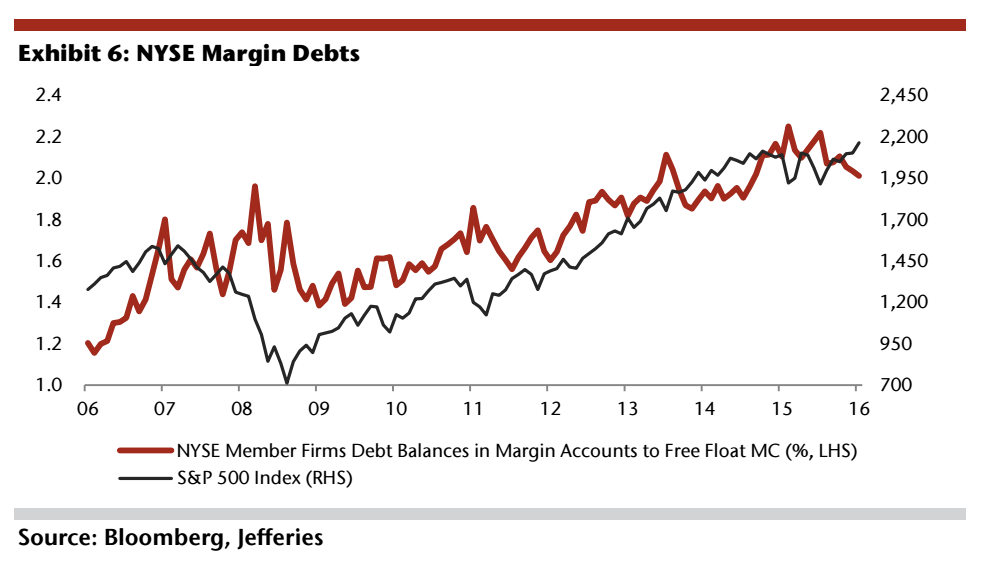 Number two – the rally is being driven by a broad advance of stocks from across all industries and cap-sizes. This is very different from the failed breakout of May 2015, which was led by a dwindling number of stocks – mainly of the mega-cap variety: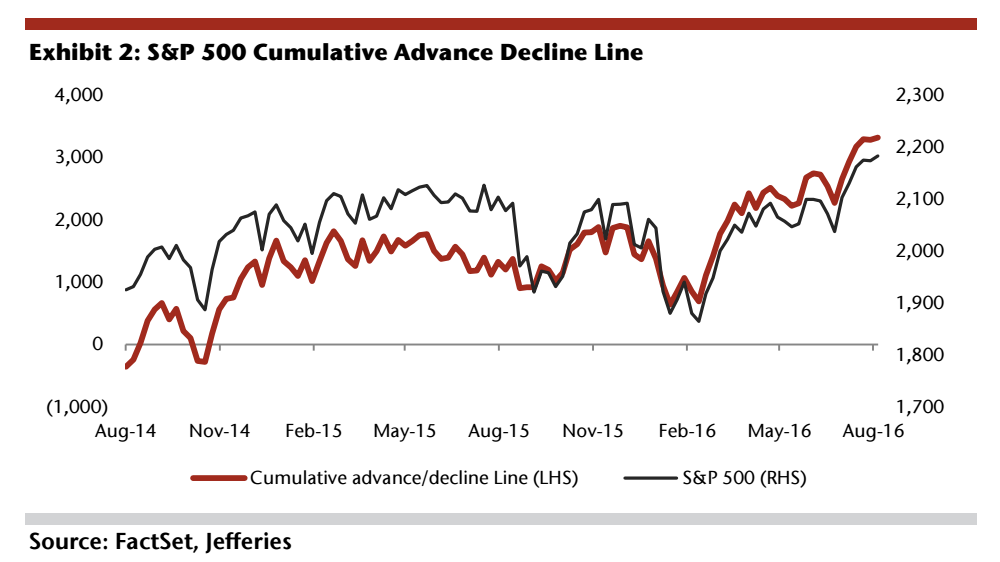 The grind higher is neither a mania nor is it narrow. I would note that it actually coincides with better economic data and the turn of the corner for S&P 500 earnings estimates.
Source:
US: An Orphan Bull Market 
Jefferies – August 9th 2016