The other day, I did something on the Home Country Bias among developed world investors and jokingly called out Canada as being "the worst offenders."
It would be unfair to not mention the good reasons for their outsized bias to their own stocks, as seen in the chart below…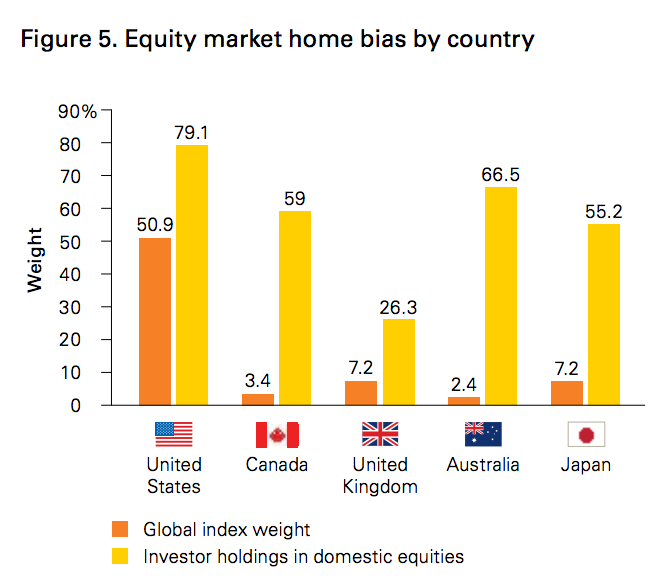 Thanks to my smart reader, Dylan R, I relay the following:
As a Canadian investor I am constantly scolded on the home country bias which we consistently exhibit and which your article aptly pointed out.  I am certainly a culprit.  But there are a few things that I struggle with.  First of all, Canadians are incentivized to own cnd stocks, especially dividend payers, because individuals enjoy a federal tax credit on that income that we don't enjoy on interest income or foreign listed dividends.  I'd argue that this distortion alone accounts for some of the over allocation.

Second, while Canada makes up only 3.4% of the global stock market, it is 3.4% that is governed by reasonable financial regulations and a legal framework based on rule of law, has great infrastructure, high human capital, etc etc etc.  Further, Canadians understand the dynamics of and players in the Canadian economy far better than they do the US or Europe, let alone China or other EMs.  I can accept that 60% is probably too high of a weighting, but given the above why would we not want to at least be "overweight" on our home country?
Read the original piece here: