Are European bankers creating or destroying value for shareholders? The chart below shows percentage gains, including dividends, for some of the largest money center banks in Europe since the summer of Lehman eight years ago. Many of these stocks are revisiting levels not seen since the crisis. Whose fault is it, the macro or the micro?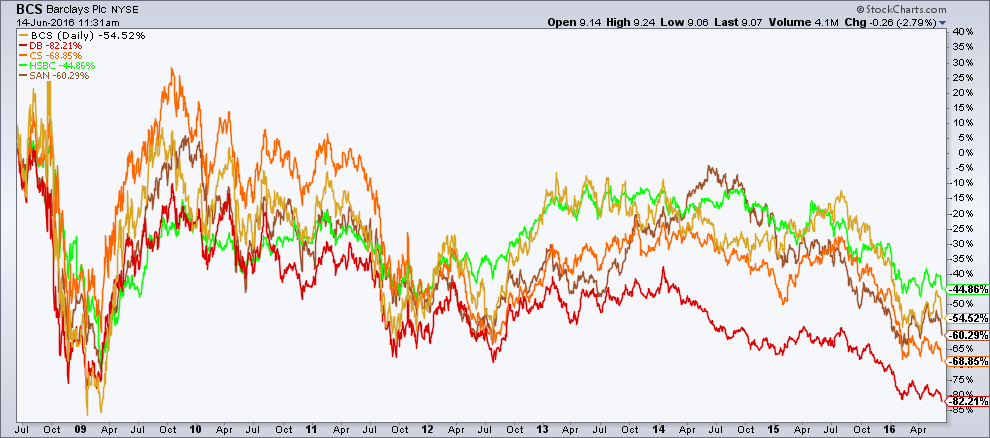 If we're keeping score, Deutsche Bank is winning the race to zero btw. Barclays and Credit Suisse are no slouches either.
Yesterday we took a look at European bank stocks versus the yield on the German 10-year, to give you a sense of the why. Now tell me again how ZIRP, NIRP, helicopter money, QE, etc "bolsters confidence" in the economy…
I'm all ears.