The downtrend for USD against the basket, that began last November, is still intact. Another lower high is printing this week, another failed rally.
Doing this chart quick n' dirty on the fly right now, but it'll do. Sorry if you got caught in the dollar's false breakout. Signs of life above the (declining) 50-day sometimes get people excited. In this case, DENIED.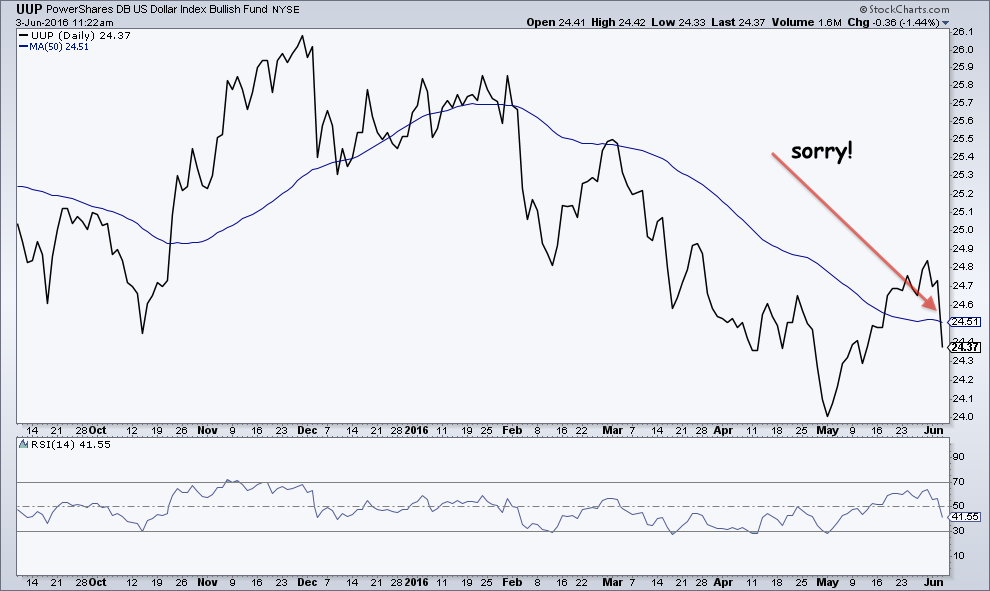 This is not a negative development for the stock market, however, as a less-strong dollar (notice I didn't say plunging dollar) is more supportive for S&P earnings prospects. We're about to lap the dollar strength of Q3 and Q4 that played such havoc with the profits of the multi-nats and commodity names.
Bonus chart – will 10-year treasury yields fall through the floor? Quite a rip to the upside in bonds today on the heels of this BLS stunner…