Light posting today as I'll be taking part in Bloomberg's Equity Forum 2016 Conference at the Westin Hotel in Manhattan. If you're a Bloomberg terminal customer or prospective customer attending the event, you're in for a treat. There are lots of great speakers on the agenda.
My panel, at 1pm today, looks like this: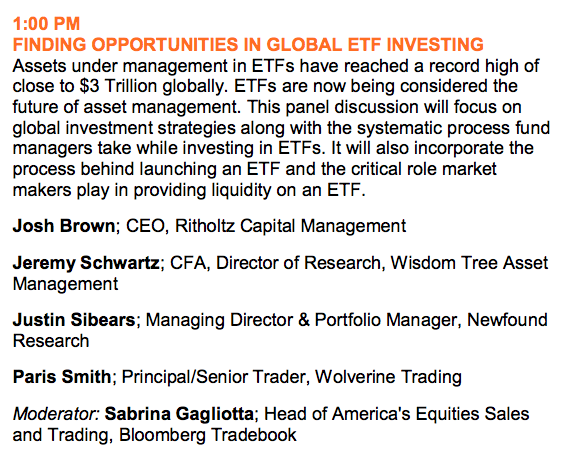 Jeremy is one smart cookie and I'm really looking forward to meeting Justin, whose blog I began reading recently.
If you're going to be there, be sure to say hello!
More information on the event and the day's agenda here: