An interesting slide from the latest State Street Global Advisors deck – this year's outperforming stocks low volatility names and high quality names (there is frequently a lot of overlap between the two). Last year's winning style – momentum – has thus far turned negative.
(click to embiggen!)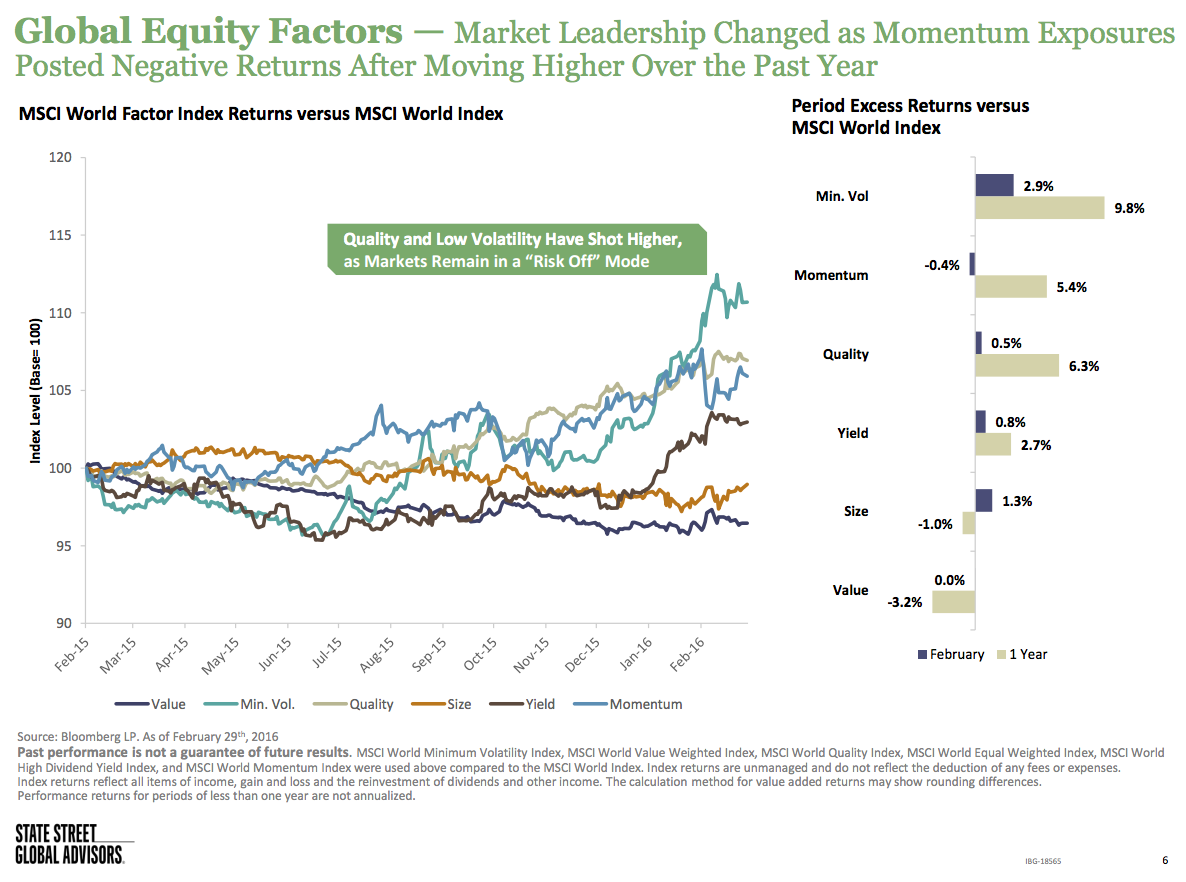 The data only runs through the end of February but March has seen a lot of the same. Michael Batnick and I were looking at both the minimum volatility ETF (SPLV) and the high quality ETF (QUAL) over the last few days and noticing these trends.
That's the thing about mean reversion – everyone's style is nailed to a giant wheel. At any given moment, one style is on it's way up while another is being plunged under the river that powers the wheel. Stick around long enough and you'll see plenty of revolutions.