The berserker rally in the SPX that began in February now has the index "as extended it ever gets" in relation to the 50-day moving average.
Here's Ray Jay chartist Andrew Adams, who also notes that breadth is confirming the run. I would add in that volume is not, it feels like a ghost town lately…
the S&P 500 is more than 6% stretched above its 50-day moving average, about as extended as it ever gets. That is almost two standard deviations above the average from the last five years!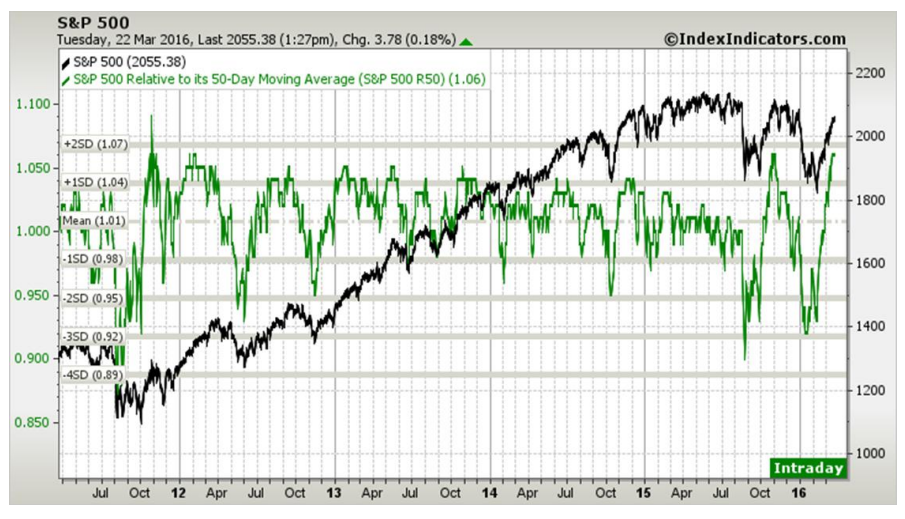 If this is a headfake, it's an elaborate one.
Source:
Charts of the Week
Raymond James – March 23rd, 2016