MKM Partners' technical ace Jon Krinsky shows how frustrating (or lucrative, depending) the broad market has been for investors over the last 9 months.
For anyone making month to month tactical decisions based on index moves, the action has been extraordinarily whippy. For shorter-term traders who are nice with the range and can play both sides, it's probably been a lot of fun.
As for the 13% rally that's occurred over 26 days, Jon notes that we've already seen this before. Recently.
Since last July, the market has been trending for 25-30 days before pausing, and then switching directions. Over the last 26 trading days, the SPX has rallied 13%, bringing it just shy of the late December high (2081). This is almost an identical move in magnitude and duration to the September to November rally. If recent history is any guide, at a minimum, we should see a pause here.
(click to embiggen!)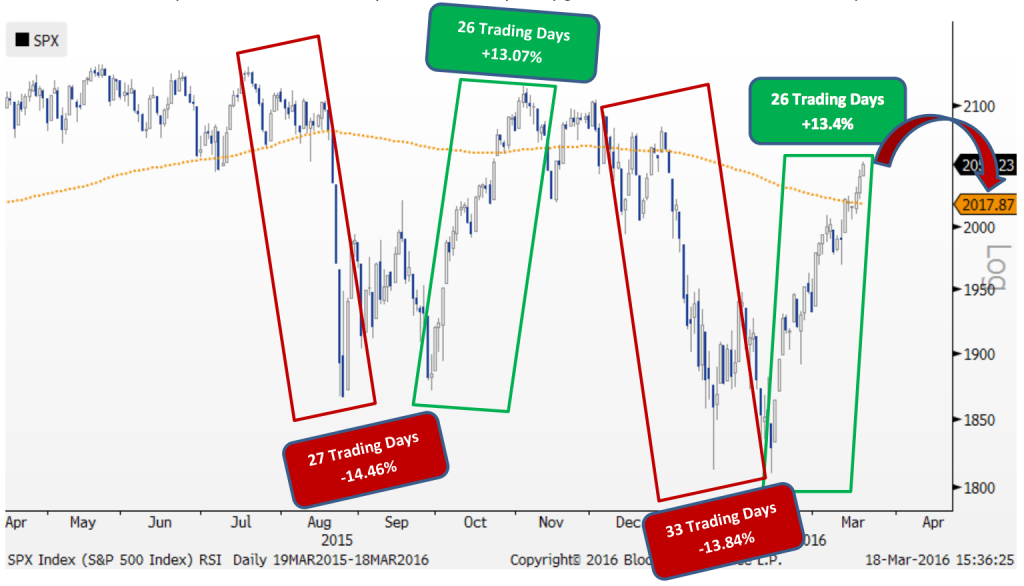 Source:
A 13% Rally Over Twenty Six Days…We've Seen That Before
MKM Partners – March 20th, 2016