Talk to some traders right now and you'll hear the smartest ones talking about fading each edge of the range – the market-wide breakouts and breakdowns are all false.
Only amateurs are making high-conviction moves these days. They get bearish at SPX 1970 and bullish as we approach 2000. The market is chopping them up.
Here's a 15 minute chart of the last five days, it's nothing but noise: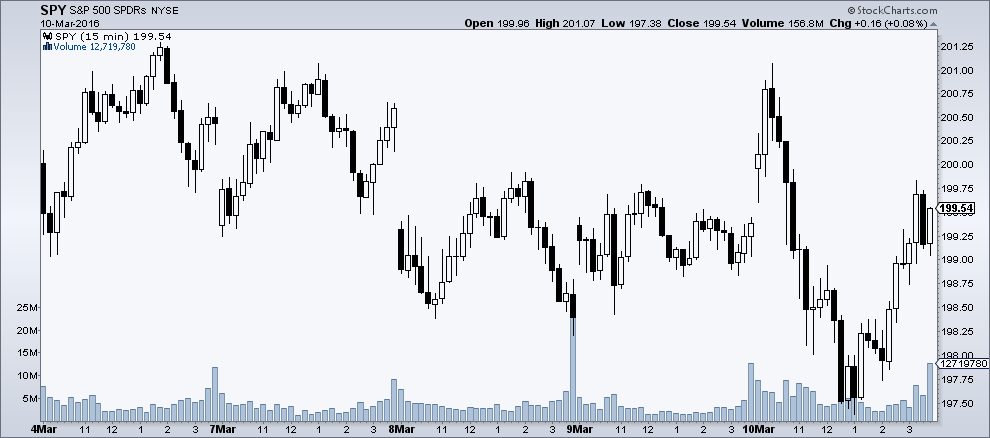 The large cap space is utterly trendless and the action you're watching is largely driven not by human traders but by software programs. My friend Joe Fahmy, who trades high octane momentum stocks when he's not in cash, would call this a good week to be in Vegas.
Here's the bigger picture: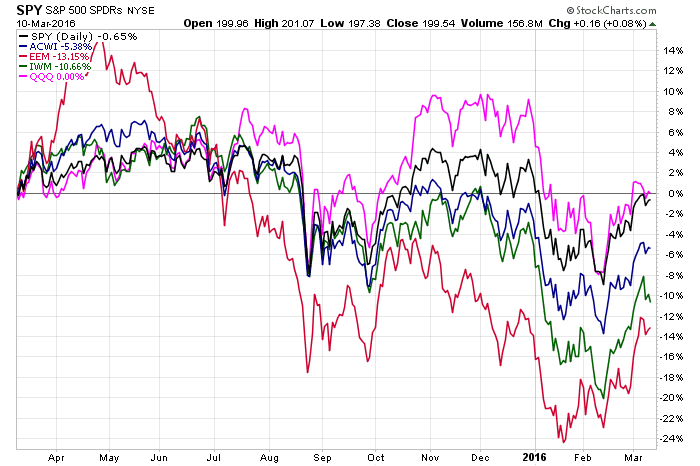 It's a year of no progress for any of the major averages, with performance ranging from flat (the Nasdaq, in pink) to down 14% (Emerging Markets, in red).
The world's stock market, as represented by the MSCI All Country World Index in blue, is off 5% (not including dividends) from last March.
In the chart below, you" note it peaked in May 2015 and all the rallies have been in the context of a downtrend since then.
But a positive divergence in momentum (RSI, bottom pane) in early February led to an explosive move off the lows, preventing a definitive break to the downside (at least for now):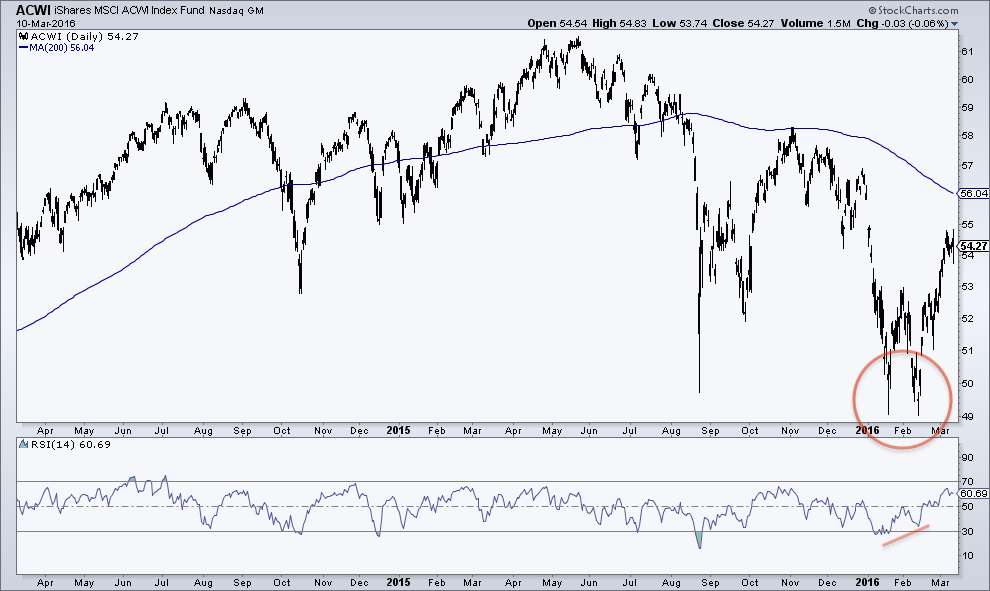 In the absence of trend, there is only frustration for all but the nimblest players. For everyone else, it's a chop shop. Adjust your expectations accordingly until we break in one direction or the other.