Did crude bottom? Is there a massive short squeeze underway? Yes and yes? Maybe and yes?
I don't know, but whatever is going on, it sure feels nice.
Running a diversified portfolio means always and never having to say you're sorry.
You're always apologizing because there are usually one or two areas in a portfolio that are doing poorly at any given time. This is by design – because without under- and outperformance, the strategy doesn't work in the long-term. Surviving the mind games that dispersion plays with you is where the winning comes from. Not everyone can win.
And just as you're always apologizing for the weaker areas within a portfolio, you're never fully apologizing because when one thing isn't working, other things usually are, negating the impact of that non-working thing.
But just because this approach works, that doesn't mean it's always enjoyable. Last year, being diversified felt like being the designated driver at a party. You're watching your friends get intoxicated on the 10 or 12 stocks that seemed to go up every month while you're leaning against the wall, checking your watch.
Not so this year. The designated drivers are seeing some action and chatting with babes all day. Everyone's getting lucky, thanks to an old skool blast of mean reversion, the kind we haven't seen in years.
Check these recent charts out:
Brazilian stocks versus the MSCI EAFE index of developed countries: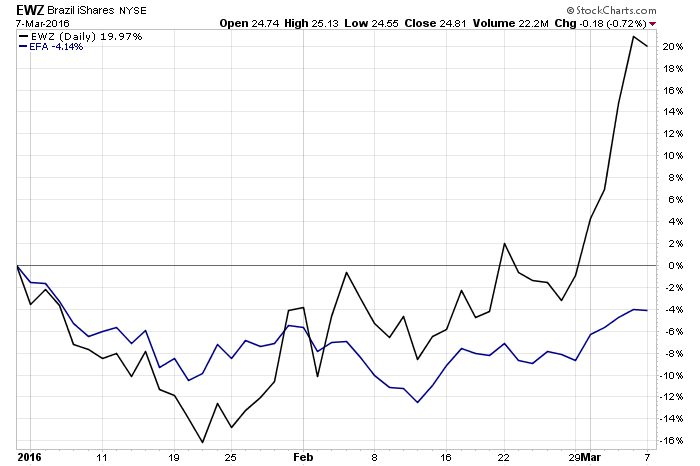 The ne're do well Transports kicking all kinds of Biotech ass: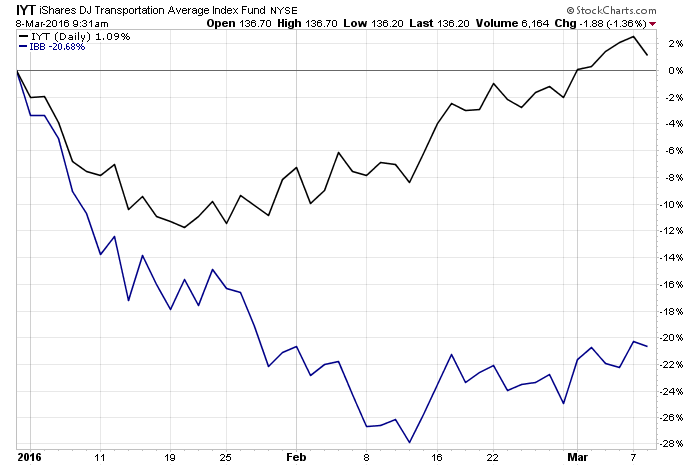 How about Energy stocks versus Utilities over the last month?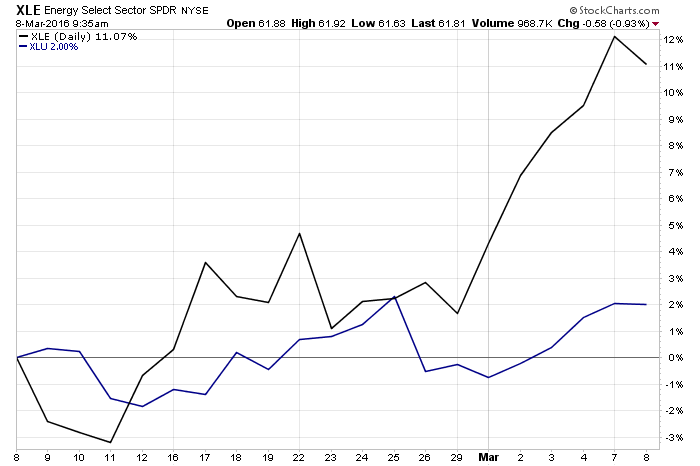 Here's the S&P 500 Materials sector versus the Tech sector: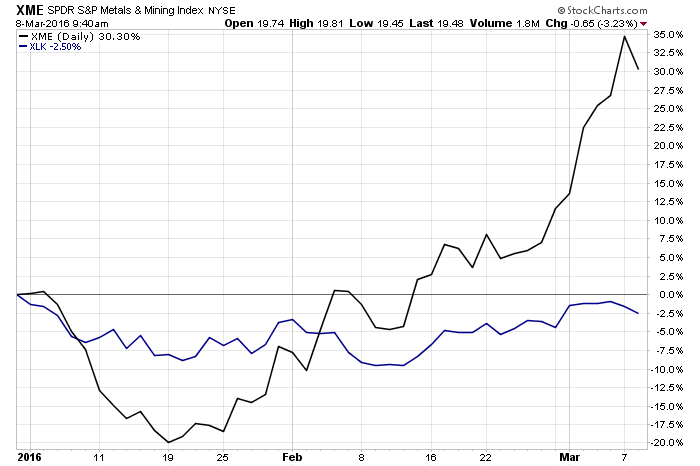 This one's classic – Exxon vs the FANG: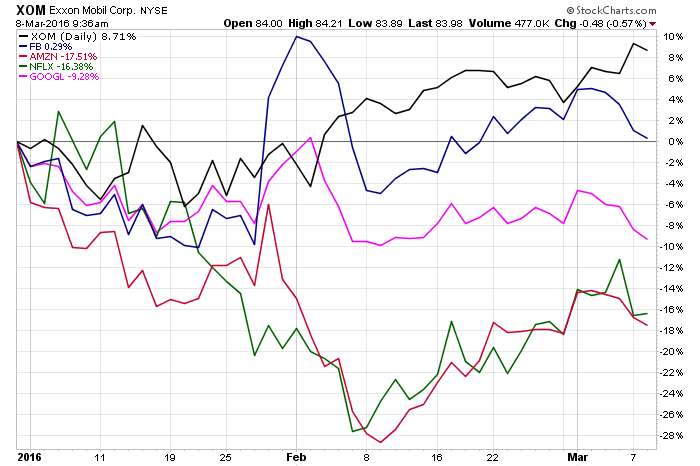 Last one – Gold Miners vs the S&P 500: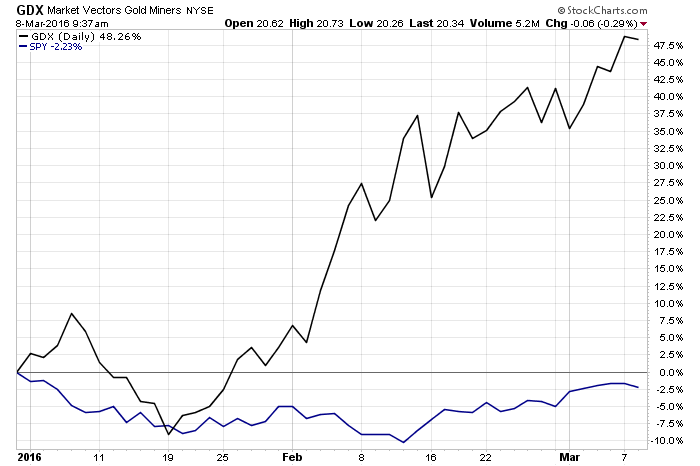 Understand that these are massive counter-trend moves. The consensus trades that got money managers through 2015 are unraveling at a head-spinning pace. Not many were quite positioned for a mean reversion of this magnitude.
Diversified investors who stood their ground and allocated to materials, energy, emerging markets and the like after so much pain and ridicule are enjoying the moment. It may not last, but while awaiting the longer term validation that always comes (eventually!), any little shred or scrap will do.
Let's hope they don't get too intoxicated to drive home, though.