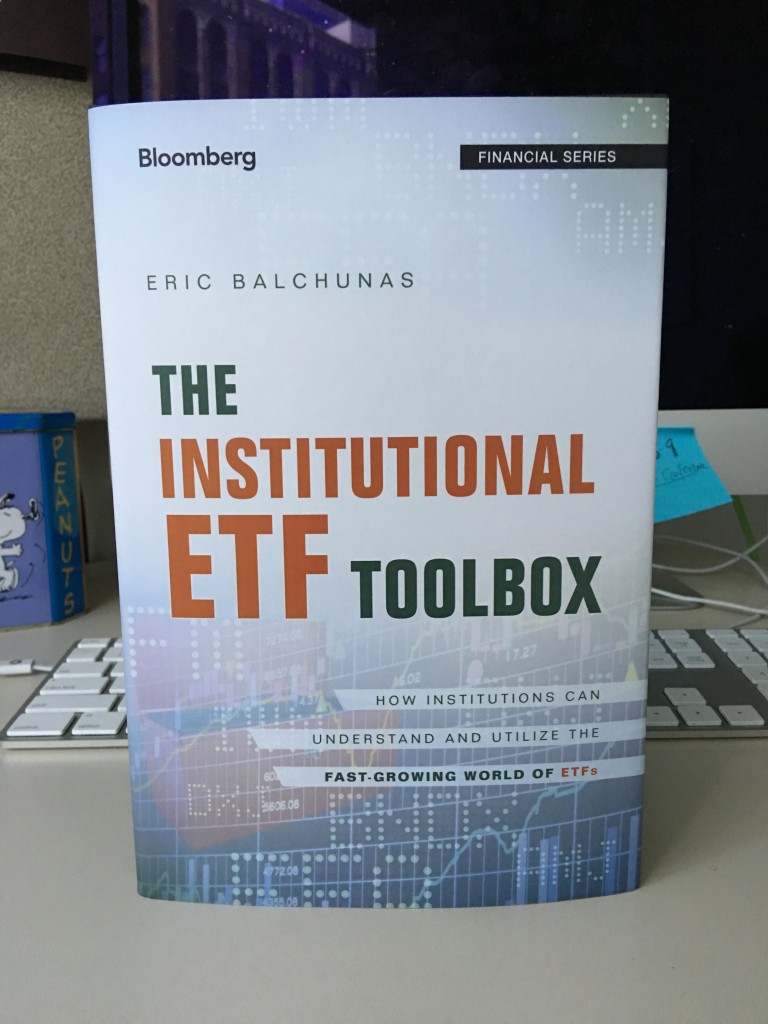 I want to take a moment to congratulate my friend Eric Balchunas on his new book, The Institutional ETF Toolbox, which goes on sale today.
A bit of background – Eric is the lead ETF reporter at Bloomberg News and an industry expert of the highest order. He's watched as the ETF has gone from technological curiosity to the plaything of daytraders to a serious tool being used by the largest and most successful institutional investors in the world. With over $3 trillion in assets under management, the ETF game is all grown up now and it's high time that a book came along with a sophistication to match the way these products are currently being used.
I sat down with Eric during his researching and writing phase, which I believe has been going on for over 36 years now 😉 There are a few memorable quotes of mine that made the book. I'm really glad to have played a minor part here in this terrific new work.
Whether you're an institutional asset manager, a financial advisor building and managing client portfolios or a serious investor who wants to stay up to speed, this is the book for you. Here is a sample of what you can expect to learn from it:
The ETF Files: How the US government inadvertently invented a $3 trillion industry (Bloomberg)
Buy it here:
The Institutional ETF Toolbox (Amazon)