Mark Zuckerberg surprised the crowd at Samsung's big mobile conference in Barcelona this week. He was there to talk about Facebook's virtual reality plans, which the company believes will be the future of social – imagine walking into a virtual room and having a chat "in person" with your online friends' avatars, or being on a virtual beach or whatever. It's all very Matrix and I think that's why the below photo has caught fire on the web today: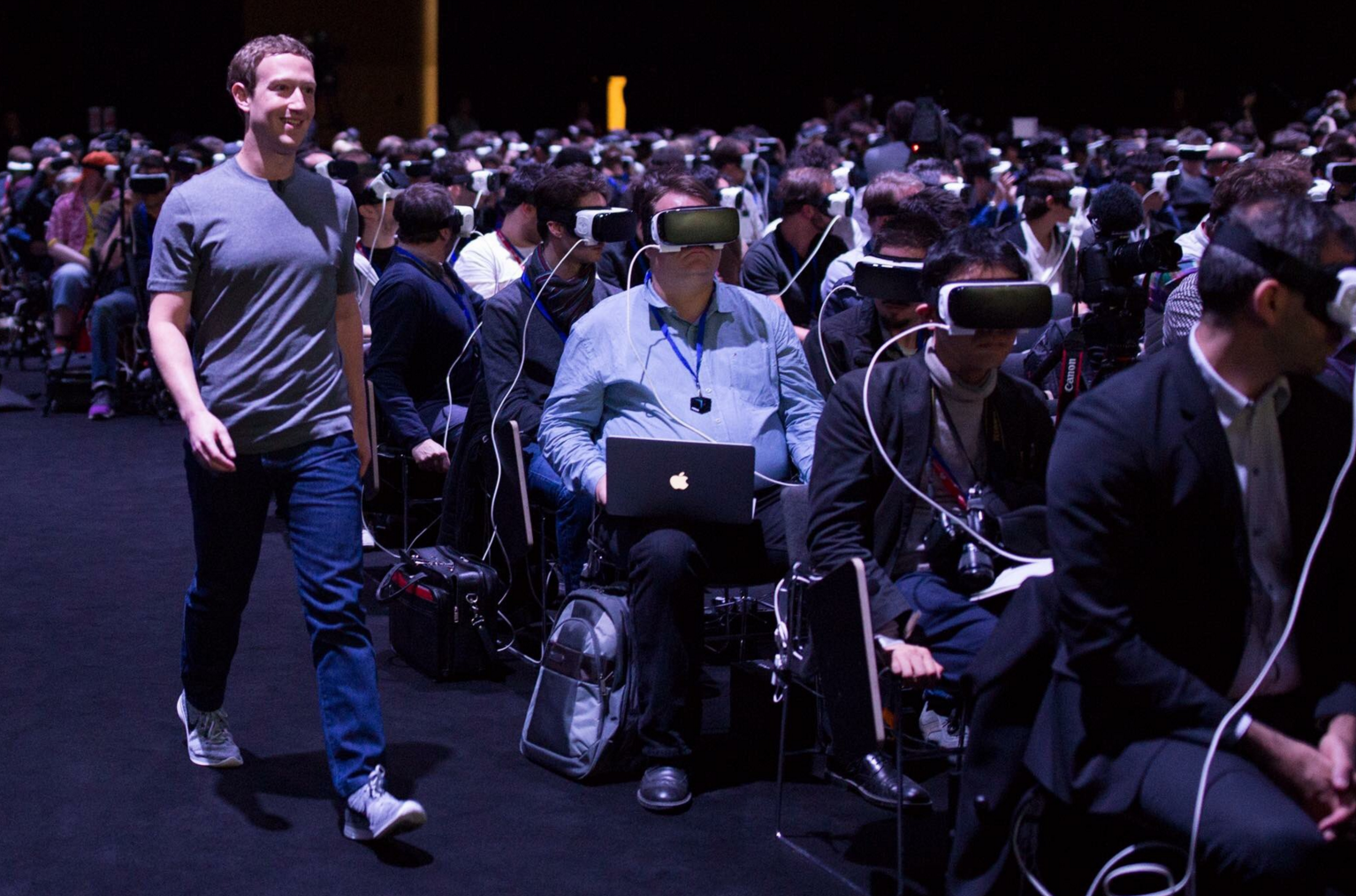 If this looks at all familiar to you, you may be subconsciously recalling the below scene from The Matrix where Keanu wakes up to the reality that all his fellow humans are merely batteries having their life force drained in service to the machines that now run everything.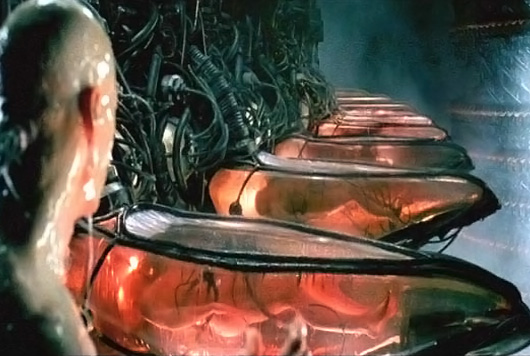 He never should have taken the red pill.
Another thing this is reminiscent of is Pearl Jam's eerily prescient 1998 video for Do the Evolution, an animated masterpiece in which humankind evolves until the point where it is literally sucked into a computer screen. How's this for seeing the future: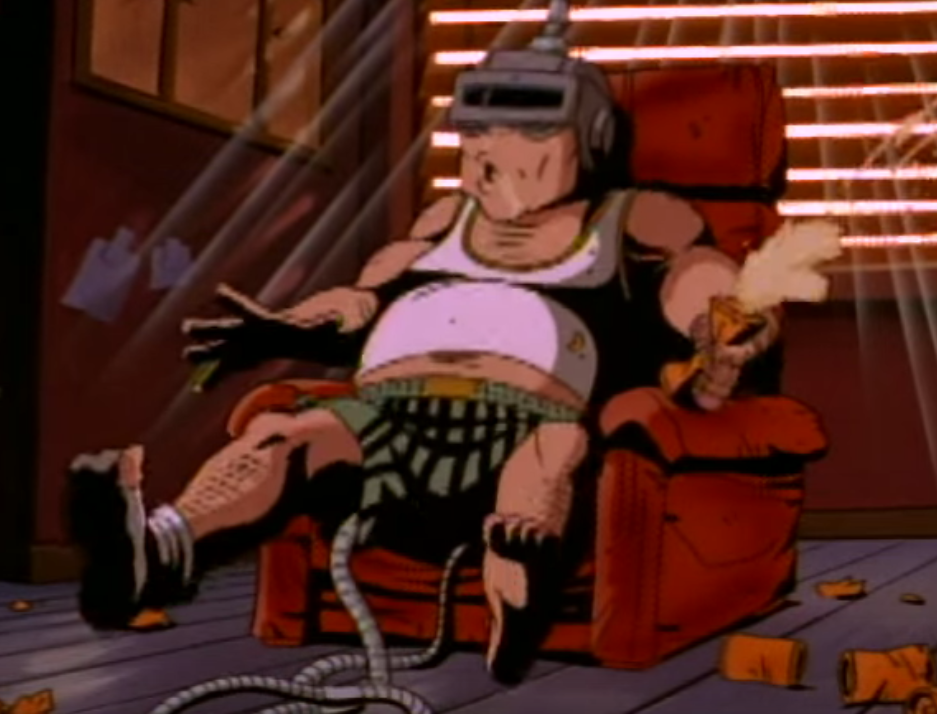 The image of young Zuckerberg striding through an auditorium, the lone man who can see while all others have been blinded by their screens, is a pretty perfect metaphor for the creeping suspicion society has about what all this "connectivity" is doing to us.
Are we still the users or have we become the devices themselves?
I think we know which side Eddie's on…