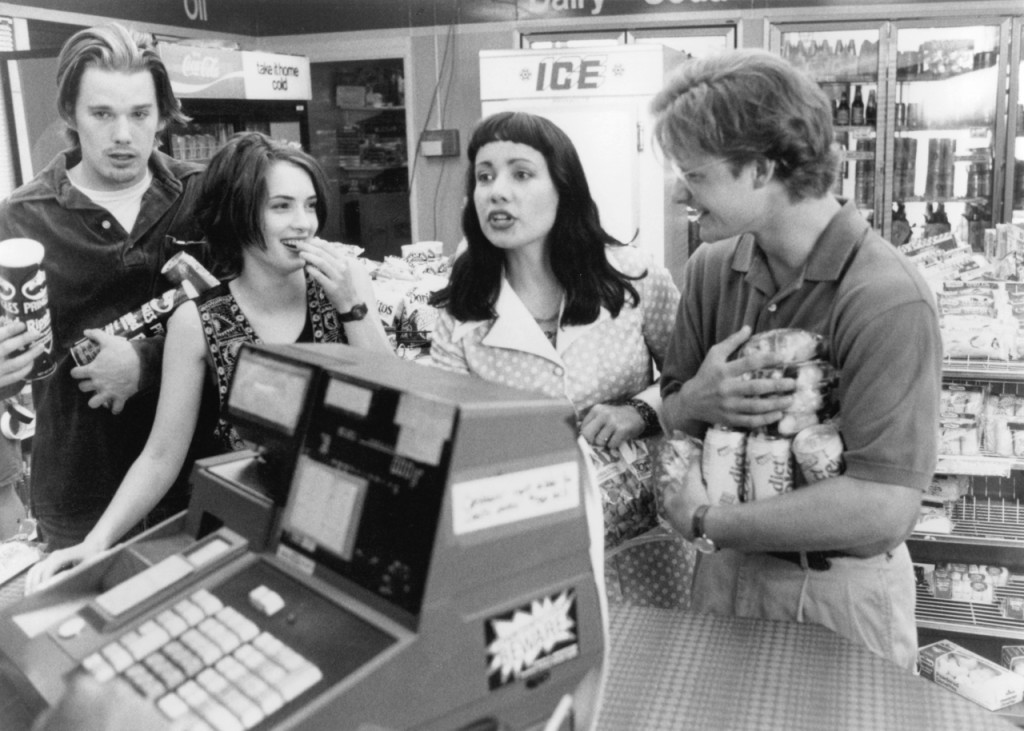 Gen X is barely mentioned when people are talking about the future of wealth management. The Millennials are way more interesting (scary) to contemplate and most of the people churning out online financial content belong to that cohort – it's natural to expect them to write more about their own generation. 
But if you're in wealth management, I would say not to lose sight of the fact that Gen X – which is about 66 million people – is about to overtake their boomer parents in terms of net worth and financial assets. In case you're wondering, I was born at the tail-end of Gen X ('77), but I'm an honorary millennial in real life, having very little in common with people who think Caddyshack is the height of comedy and Styx is an acceptable rock band. 
The data below comes from a new study at Deloitte (emphasis mine):
The Deloitte Center for Financial Services expects US household assets to increase from $87 trillion today to over $140 trillion by 2030, of which nearly $64 trillion will be in investable financial assets. This means that in 2030, between $150 billion and $240 billion in wealth management fees could be up for grabs.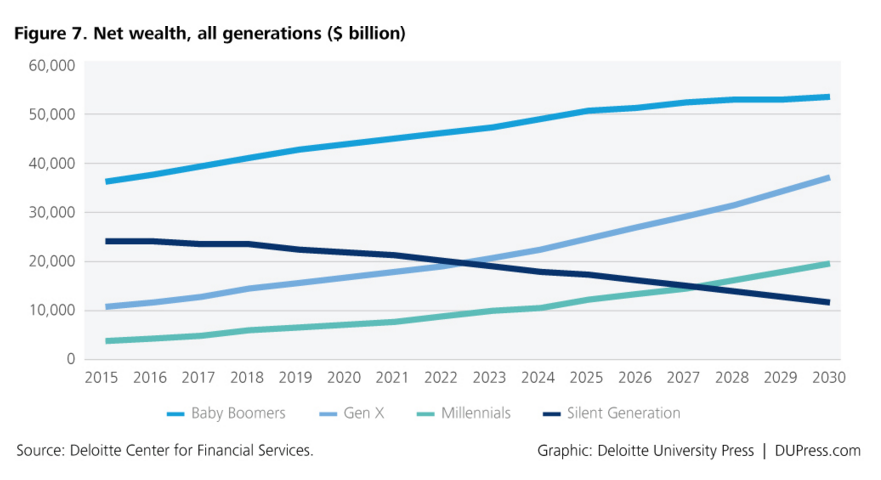 Gen Xers, America's neglected middle children, squeezed between two much larger generations, are entering the most financially rewarding stages of their lives; they will become the next big fee pool for financial services firms.
Gen Xers will climb up the wealth scale quickly as they enter their prime earning years. Increasing incomes and savings will help them amass a net worth of $37 trillion in 2030. And they will be poised to overtake Baby Boomers as America's wealthiest generation soon thereafter.
…starting in 2030, Boomers' financial assets will gradually taper off as higher death rates and asset decumulation take their toll. Similarly, for the Silent Generation, a progressively higher death rate and continued decumulation in retirement will eclipse the returns earned by financial assets, which will decline from over $11 trillion today to about $4.6 trillion in 2030.
For Gen Xers and Millennials, the story is diametrically opposite. Gen Xers are joining younger Boomers as the highest-earning members of the workforce. Their financial assets will grow to $22 trillion by 2030, a compound annual growth rate of over 11 percent, largely reflecting their need to build nest eggs for retirement.
Josh here – some other interesting facts at the link below.
Source: