Bob Peck's team at SunTrust Robinson Humphrey is out with a really interesting report on the so-called "sharing economy" and he's created an interesting matrix to explain what's going on…
Drivers and Theme: TIME.

In our report, we detail the many reasons why this phenomenon is occurring and why it is occurring now. We ultimately think the drivers boil down to 4 key themes: Trust, Instant, Mobile, and Efficiency. The emergence of new marketplaces are central to this growth, and Trust is the cornerstone of any marketplace. Instant satisfaction of demand is also central to the speed of growth for this movement. Mobility is critical as it not only allows untethered access, but increased capabilities from the PC only era. Lastly, Efficiency is the underpinning of the economics that create the virtuous cycle from the provider to the consumer.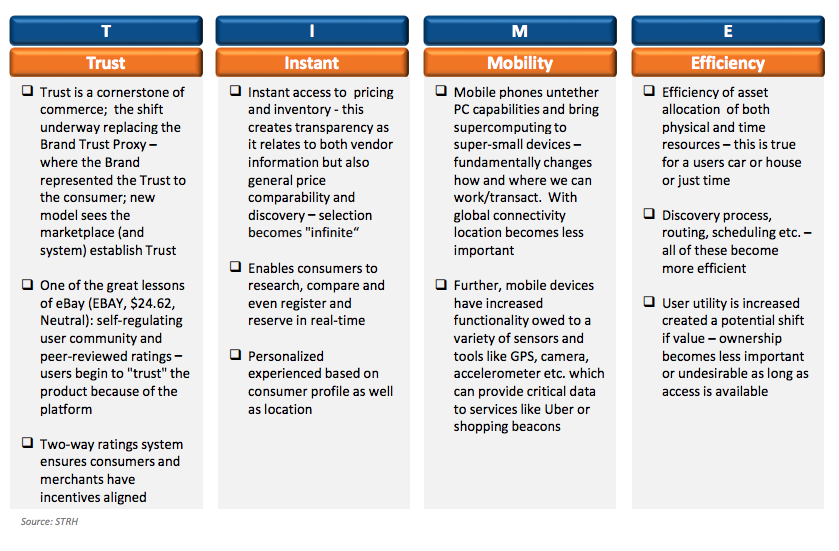 Josh here – If you know anyone at the firm, try to get a copy of this. There are tons of interesting themes and actionable ideas centered around the long-term implications here.
Source:
The "Sharing Economy" and Its Long Term Secular Impact
SunTrust Robinson Humphrey – October 16th 2015