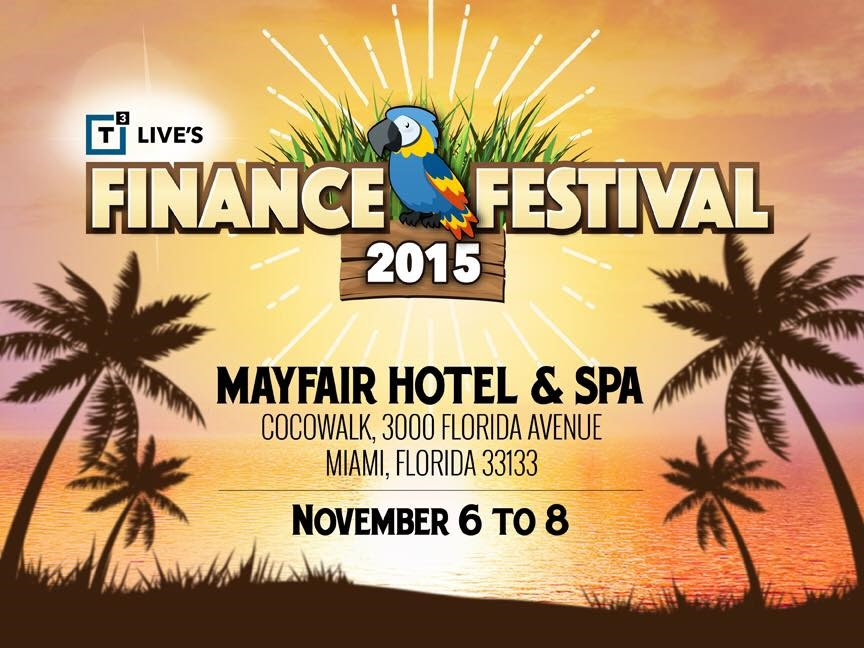 Big news, both Barry and myself will be featured speakers at this fall's must-attend conference, the T3 Live Finance Festival in Coconut Grove, Florida. My friend Todd Harrison has put together an amazing roster of speakers, presenters and sponsors for what's sure to be an absolute blowout weekend. We'll get smarter by day and party down at night.
Mark Dow will be in the house.
Nicole Sherrod will be in the house.
David Rosenberg will be in the house.
JC Parets will be in the house.
David Kotok, Jeff Saut, John Mauldin, Scott Redler, David Zervos, Heidi Moore, Michael Santoli and on and on, the list is ridiculous.
And here's the best part – you can use my discount code to save 30% on your ticket!  Just enter the code "RWM" and you're golden.
See you there!
Go here and get your spot: