The recent volatility took a lot of wind out of the sails of the active management camp as correlations reached levels not seen since 2011. In the new Goldman Sachs Weekly Kickstart, David Kostin and Co make the point that macro factors make it really hard to demonstrate skill when these episodes come along.
Dispersion – which is the mathematical difference in returns between stocks – takes a hit and differentiation between managers wanes right along with it. Correlations recently spiked from 30% to 56%, the firm notes.
A pair of charts illustrating where we stand: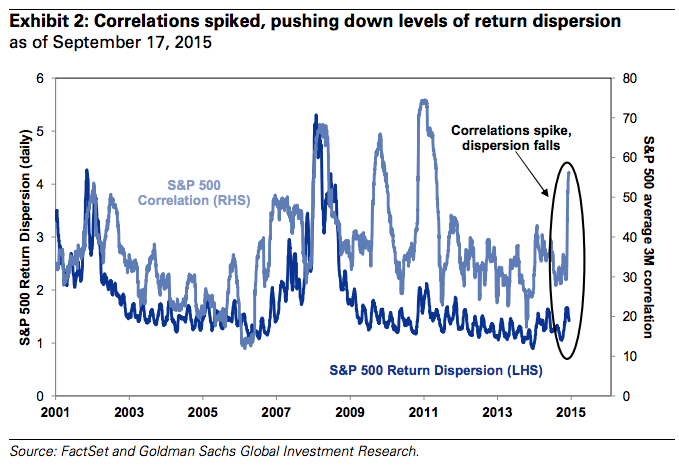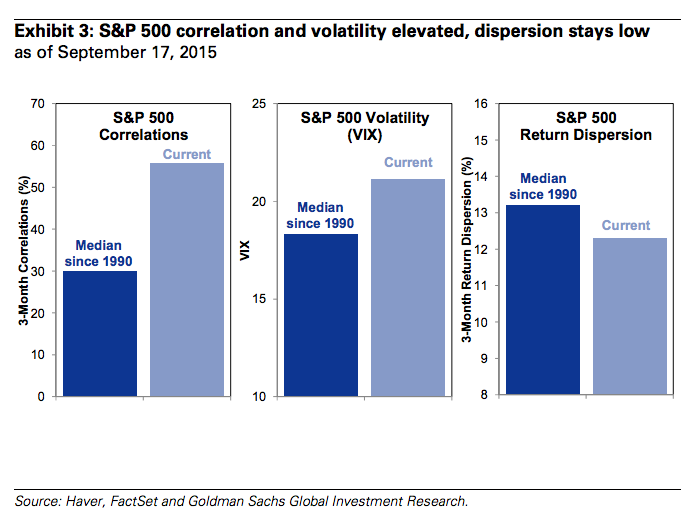 Josh here – the other day I heard a PM from a stock-picking asset management firm on a phone call with an investor. He very methodically went through the fundamental outlook for 20 different stocks he was invested in. I felt bad that the person on the other end of phone wasn't told how little this stuff matters to current prices, when correlations are spiking and emotions dictate multiples.
Rather than grabbing the phone away, I listened with rapt attention as 15 minutes of nonsense was communicated. The elephant in the room – sentiment – went unaddressed.
Source:
US Weekly Kickstart
Goldman Sachs – September 18th