If you're a bull on the US economic situation, you are probably focusing a lot of your attention on the housing market, which, along with labor market improvement, is one of the best things we have going right now.
Unfortunately, as in all things economic, whether or not housing is "good" or "bad" is both a regional phenomenon and a bit ambiguous when viewed through the prism of long-term trends.
The good news is that household formation is finally picking up, as the recession mindset melts away and young people stop putting off the the start their lives. The bad news is that they're increasingly choosing to rent in cities versus own a single-family home in the suburbs – a trend that mutes the typical pass-through effect on the rest of the economy.
Four graphs below via the Wall Street Journal, followed by a link to the full story…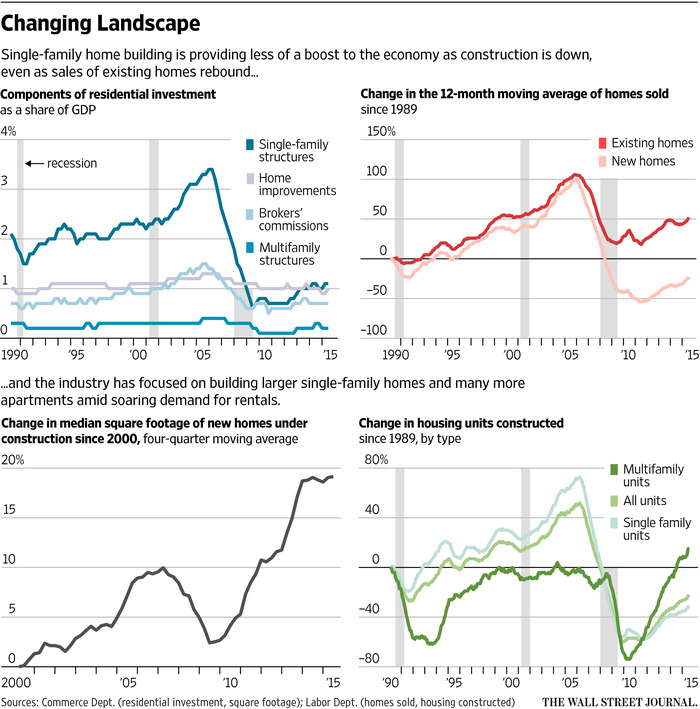 Source:
Why a Stronger Housing Sector Isn't Boosting the U.S. Economy That Much (WSJ)