The Barclays Global Equity Strategy Group looks at the nosedive in bullish sentiment toward stocks, globally, and shows that this has been a fairly good contrarian signal for dip buyers in the post-crisis recovery period.
However, all bets are off if we're no longer in the post-crisis period and we are, instead, in a pre-crisis period that hasn't yet been identified…
Sentiment towards stocks is now firmly below average, with just 9% more bulls than bears (this compares to a period average of 21%). While we would be the first to acknowledge that sentiment does not have a "call" on the market before 2009, in the post Financial Crisis environment, it certainly has. Indeed, whenever the percentage of bulls has dropped below 9.5% the market has consistently been higher 6 months later, with an average gain of 22%.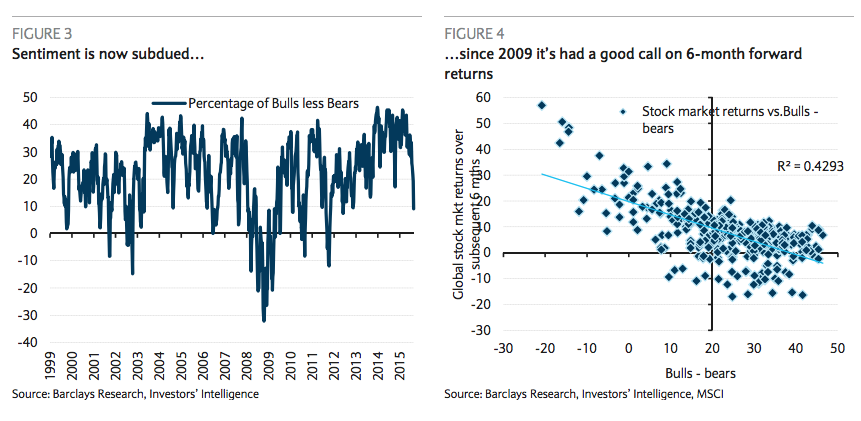 Source:
Sentimental Stocks 
Barclays – September 1st 2015