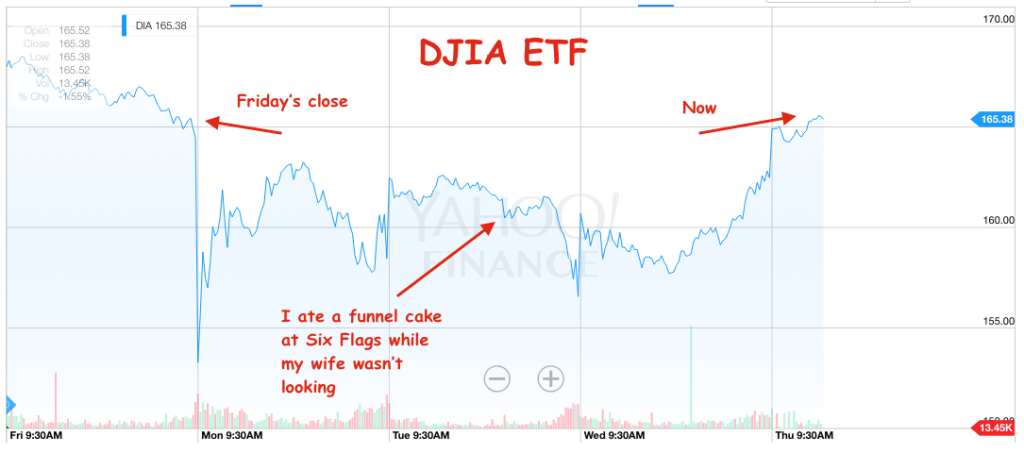 Five trading days in the Dow Jones Industrial Average and a roundtrip between here and the close last Friday.
God forbid you had gone a few days doing something other than obsessing over the market. You'd take a look at the current level and conclude that not much has gone on.
The hard part is that we don't always get a V-shaped bounce. And sometimes, the bounce isn't permanent – just a temporary development to suck more buyers in. But you can't know in advance, nor can anyone else, so its probably not a great idea to go leaping off a diving board headfirst into the most hysterically bearish or bullish narrative you can find.
Managing the mental ups and downs is more important than trying to manage the market's ups and downs for most investors. For short-term traders, however, this is paradise.
Have at it, guys.