Bank of America Merrill Lynch's China Equity strategist, David Cui, isn't terribly impressed with this week's combined interest rate / reserve requirement ratio cuts. He notes that we've seen eight cuts to one or the other of these policy rates since late 2014 and they haven't worked yet.
Moreover, the only thing Chinese authorities can do to truly support the "A Shares" market – direct intervention and purchasing of securities – is the thing they're now pulling back from, as internal debates rage about whether or not these programs are too expensive / ineffective.
In the meanwhile, the Shanghai Composite has lost 26% since August 17th and there are no signs that any stability will be forthcoming.
Here's a chart depicting the Chinese attempt at getting ahead of the market's panic: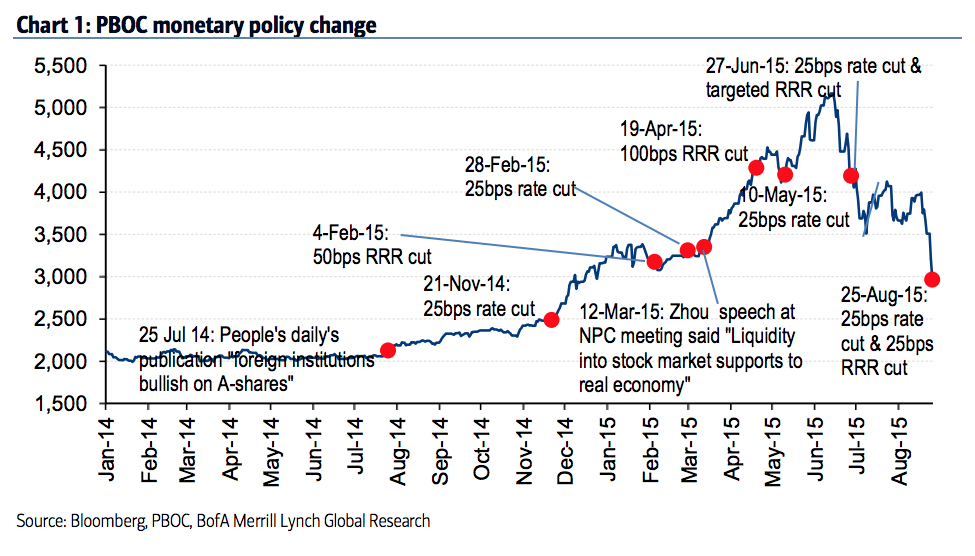 at least they're trying.
Source:
China: An Equity Strategist's Diary 
Bank of America Merrill Lynch – August 25th 2015