The bearish case for spot gold prices here, according to Morgan Stanley, involves a worsening demand picture from China coinciding with a rise in rates here in the US. MS sees more than 20% potential downside from here ($1100 per ounce) should this scenario play out…
Scenarios: Likely vs. Worst-case

1. likely case scenario for gold = US$1,050/oz …drifts lower on Greece's latest debt resolution + robust/stable USD + weak oil price, but holds above significant $1,000/oz => implies US$14/oz silver (i.e.current Au:Ag ratio holds).

2. worst case scenario for gold = US$800/oz …requires another China equity market correction + commencement of rate hike cycle in US + central bank sell-down of reserves => implies $10-12/oz for silver (i.e. both prices + ratio, broadly correspond with 2008Q4/GFC lows).
To understand why higher real rates are such a threat to gold, have a look at the below chart: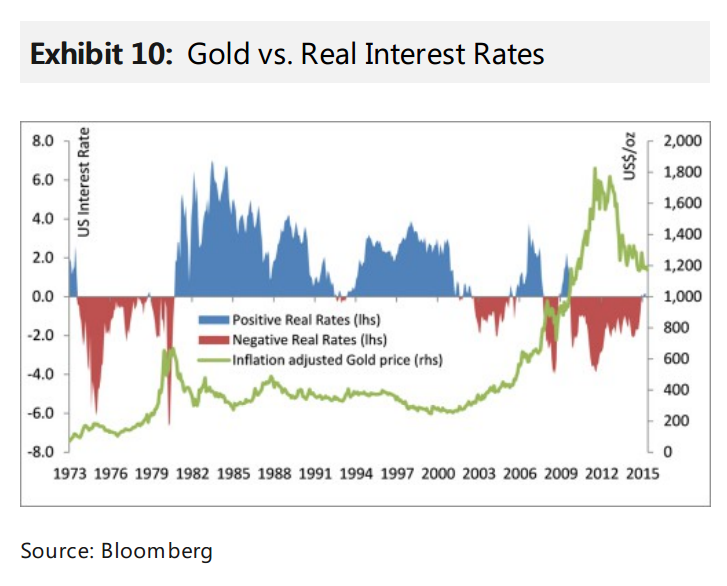 Source:
Precious Metals – Last Bastion, Besieged
Morgan Stanley – July 22nd 2015