A hundred bucks isn't really a hundred bucks in this country – at least not when you go to actually spend it on something. In San Francisco, for example, $100 only gets you $83 worth of stuff.
This research has implications for the way we collect data to try to understand the national economy. The reality is that there really isn't any such thing – just a collection of local economies with varying impacts on the national totals. Whenever you hear things like "the housing market is strong", your first question should always be, "okay, which housing market?"
The Atlantic's CityLab has a cool post up on the topic with some stats from the Tax Foundation: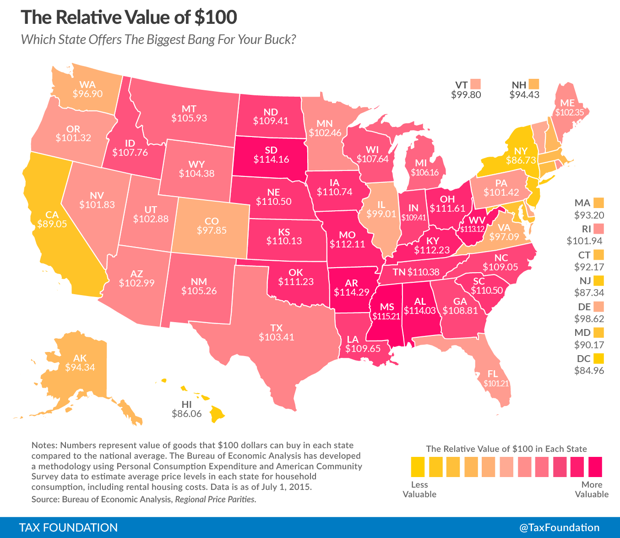 What can you buy with $100?

That depends on where you are. Using recently published data from the Bureau of Economic Analysis, economists at the Tax Foundation put together two maps showing just how much $100 is worth in each state and in different metros.
Click over for the whole story.
Source:
What $100 Is Worth in Cities Across the U.S. (CityLab)