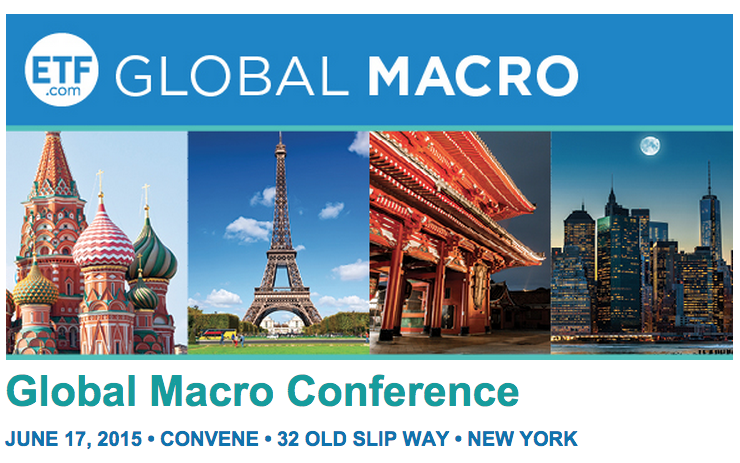 I'll be the closing keynote speaker at next month's ETF.com conference in New York City. Even if you don't like me all that much, you should at least go to see Rich Bernstein, who will be the opening speaker. The event is on June 17th at a really cool space near South Street Seaport downtown.
Some details:
ETF.com is pleased to announce the return of our annual Global Macro conference. The 2nd annual conference will take place at Convene Downtown, located next to the beautiful South Street Seaport in New York City. This year's event will bring together many of today's leading global investors to discuss the current state of financial markets and how they're advising clients to position portfolios for the road ahead.

The Global Macro conference is designed for all investors interested in learning more about the drivers of global markets and how these indicators can help build better portfolios, reducing risk and lowering volatility.

Join ETF.com and your peers as we gather in New York City on June 17 to take a closer look at the global economy and how you can profit from these opportunities.
And here's an added inducement – the folks at ETF.com are extending a 50% discount from the regular ticket price to any of my readers (that means you) who want to go! That's a savings of $122 dollars or almost 1 share of Apple common stock.
Click the link below and use coupon code: GM15JB – see you there!
http://www.etf.com/global-macro-strategist-conference/registration.html