I've featured the work of Tim Anderson here before; I have his Star Wars Spaghetti Western prints hanging in my home office, in fact. Below, his latest crossover / homage thingie, mixing Jurassic Park with the old school horror films of the 50's:
If the modern-day classic had been made about 40 years earlier, its poster may have looked something like this. This Jurassic Park-themed homage to the posters of the Harryhausen-era monster movies is now available…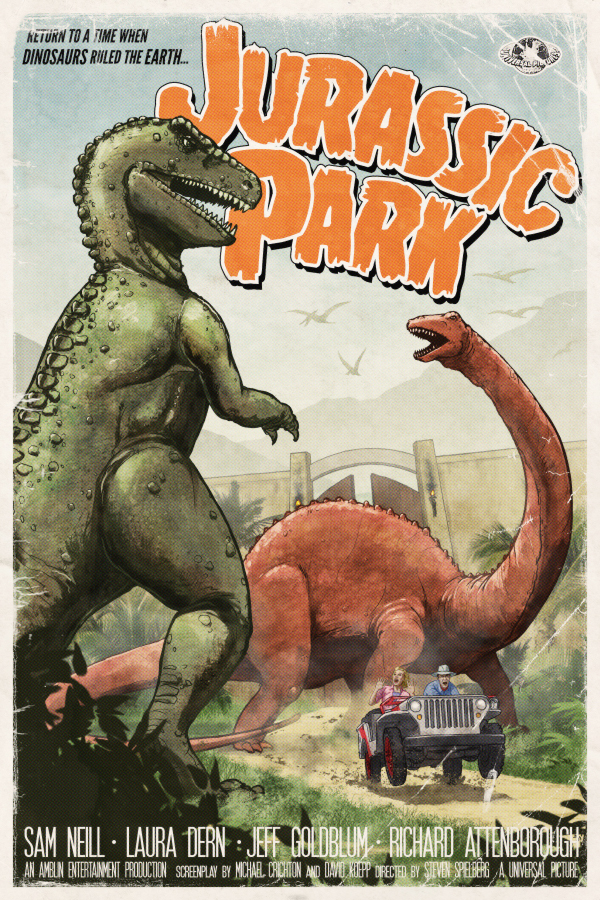 Get it autographed and numbered, while supplies last right here.