The takeover is complete!
via Pew Research Center: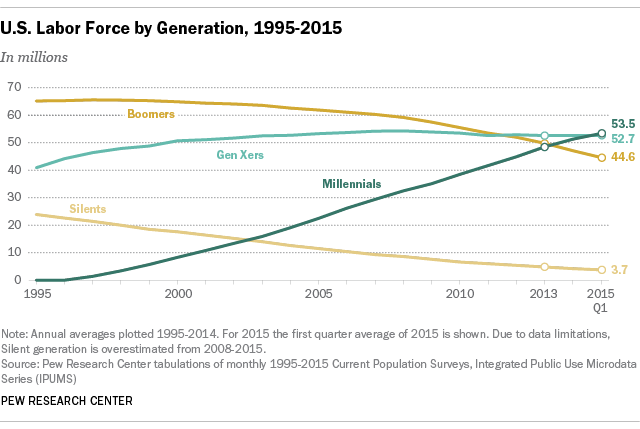 More than one-in-three American workers today are Millennials (adults ages 18 to 34 in 2015), and this year they surpassed Generation X to become the largest share of the American workforce, according to new Pew Research Center analysis of U.S. Census Bureau data.

This milestone occurred in the first quarter of 2015, as the 53.5 million-strong Millennial workforce has risen rapidly.
Source:
Millennials surpass Gen Xers as the largest generation in U.S. labor force (Pew Research Center)